Shared belief, firm steps forward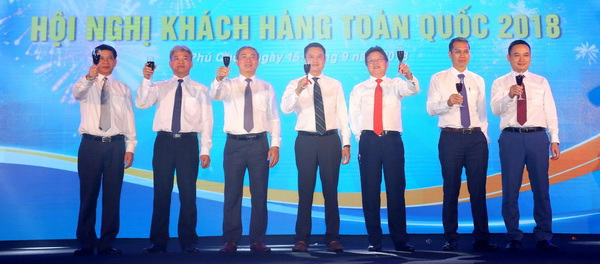 The Vietnam National Petroleum Group (Petrolimex/PLX/Group) held theNational Customers' Conference (second time)at VinOasis Phu Quoc on September 15, 2018.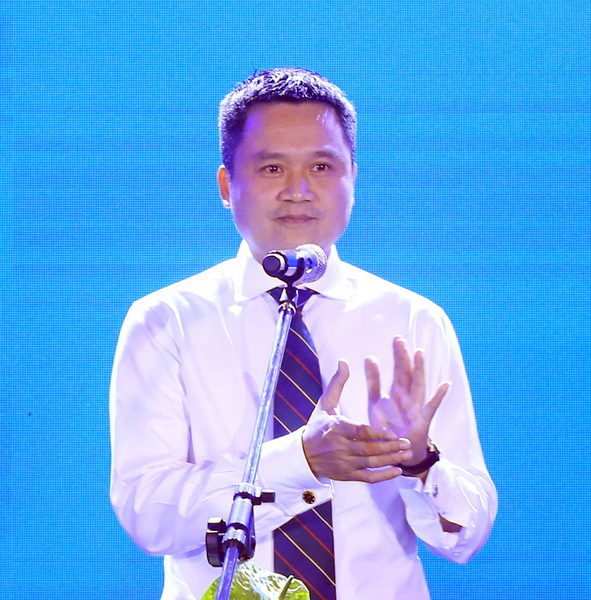 Secretary of Petrolimex Party Committee– Chairman of Petrolimex Board of Management Pham Van Thanhexpresses gratitude to Petrolimex customers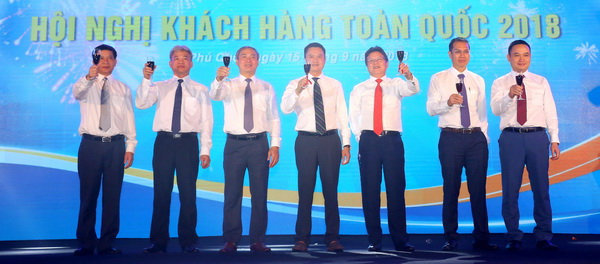 Petrolimex leaders show appreciation for customers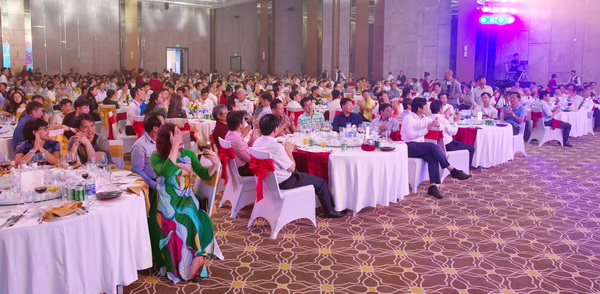 A whole view of the Petrolimex National Customers' Conference 2018
The conference warmly welcomes Deputy Minister of Industry and Trade Do Thang Hai and over 400 participants representing Petrolimex customers in Vietnam, Laos, Cambodia and Singapore as well as major partners that have supported Petrolimex continuously for many years.
Addressing the event, Secretary of Petrolimex Party Committee – Chairman of Petrolimex Board of Management Pham Van Thanh expresses gratitude to Petrolimex customers for their support.
Petrolimex leaders, managers and labourers have always attributed Petrolimex's successes to the support of the Government, Ministries/Departments/Sectors from central to grassroots levels; especially customers' trust.
Customers' trust and affection is the pride, most valuable assets and motivation for Petrolimex to flourish over the past 62 years.
Petrolimex is committed to non-stop improve the quality of goods – services, being environmentally friendly and maximising benefits of the Fourth Industrial Revolution to best meet customers' demand.
"If you want to go far, go together" and on every step to keep such "trust & affection", Petrolimex always strives with images known to customers and partners, at home and abroad, as a leading energy group in Vietnam which is reliable, full of potential and sensitive to the era's development.
Apart from gratitude for their support, Petrolimex would like to take the occasion to strengthen the close bond among customers and partners nation-wide to work together for a healthy and transparent petroleum market in line with the Government's Decree 83/2014/NĐ-CP; making considerable contributions to the Party and State's campaign "Vietnamese give priority to Vietnamese goods".
Besidesthis large-scale Thank you activity, Petrolimex member units and specialised Corporations/Companies have also organised activities to show customer appreciation in a proper manner. Between August 31 and September 30, Petrolimex launched a customer appreciation programme entitled Petrolimex Golden Day 2018; accordingly, on every Friday – customers purchasing petrol at Petrolimex petrol stations across the nation will enjoy a reduction of VND300 for each litre. Additionally, Petrolimex also held activities to honour Petrolimex labourers to promote the effective production and business movement in the whole Petrolimex system.