Transportation is an indispensable activity in petroleum trading
The Vietnam National Petroleum Group owns two corporations specialising in transportation services:
PG Tanker Corporation (PGT), engaging in water transport
Petrolimex Transportation Services Corporation (PTC), engaging in road transport
In addition, the Group operates Vietnam's longest pipeline network with 570km stretching across the country.
The system of waterway, road and pipeline transport enables the Group to stay proactive, ensuring consistent transportation of fuel from overseas to Vietnam, from distribution storage to depots and retail outlets nationwide.
Scope of operations
Vehicles are invested to reach international petroleum transportation standards
Water transport
PG Tanker Corporation (PGT) was established in the process of restructuring the Vietnam National Petroleum Group in line with Prime Minister's Decision No 828/QD-TTg dated May 31, 2011. PGT's founding members included enterprises with experience and operations spreading across the country's waterborne transport networks and international waterways.
PGT had a charter capital of VND1,500 billion by December 31, 2020.
PGT has five subsidiaries specialising in the transportation, renting and leasing of oil tankers, services, marine mechanical services, and port business. PGT's fleet has a total capacity of over 500,000 DWT classified and certified by international certification bodies (DNV, ABS, NK, etc.), complying with international conventions and regulations and earning international safety management certification (DOC and SMC), and the International Ship Security Certificate (ISSC). It is Vietnam's largest fleet consisting of ocean liners, coastal ships, and river barges.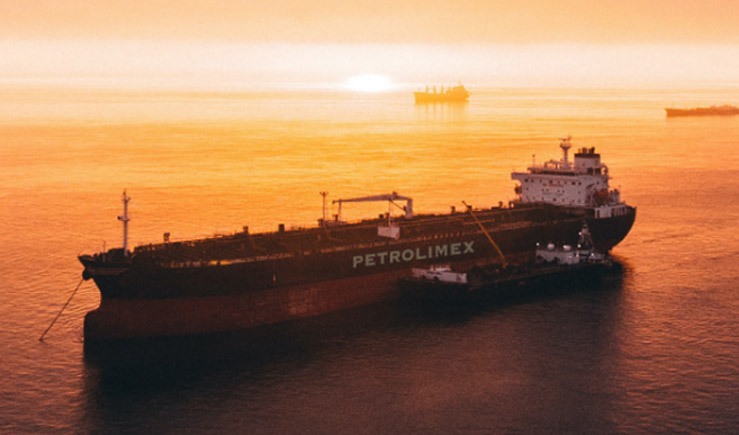 ---
Road transport
Road transport is one of the key operations in the petroleum business, ensuring smooth transportation of petroleum from distribution storage to unit members and retail outlets nationwide, helping the Group to maintain its core business.
Petrolimex Transportation Services Corporation (PTC) was established in line with Decision No 515/PLX-QD-HDQT dated September 20, 2017 and put into official operation on October 1, 2017.
PTC had a charter capital of VND300 billion by December 31, 2020.
PTC has six member companies, operating in the two main areas of petroleum trading and providing transportation services, whilst managing to boost general business activities to make full use of available material facilities, generating jobs and increasing income for employees.
21 cu.m
Average capacity of each truck