Petrolimex Sai Gon strengthens cooperation in Cambodian market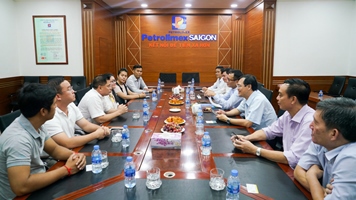 Petrolimex Sai Gon received representatives of Savimex and Bright Victory companies - its two traditional customers in the Cambodian market - at headquarters in 15 Le Duan, District 1, Ho Chi Minh City on September 13, 2018.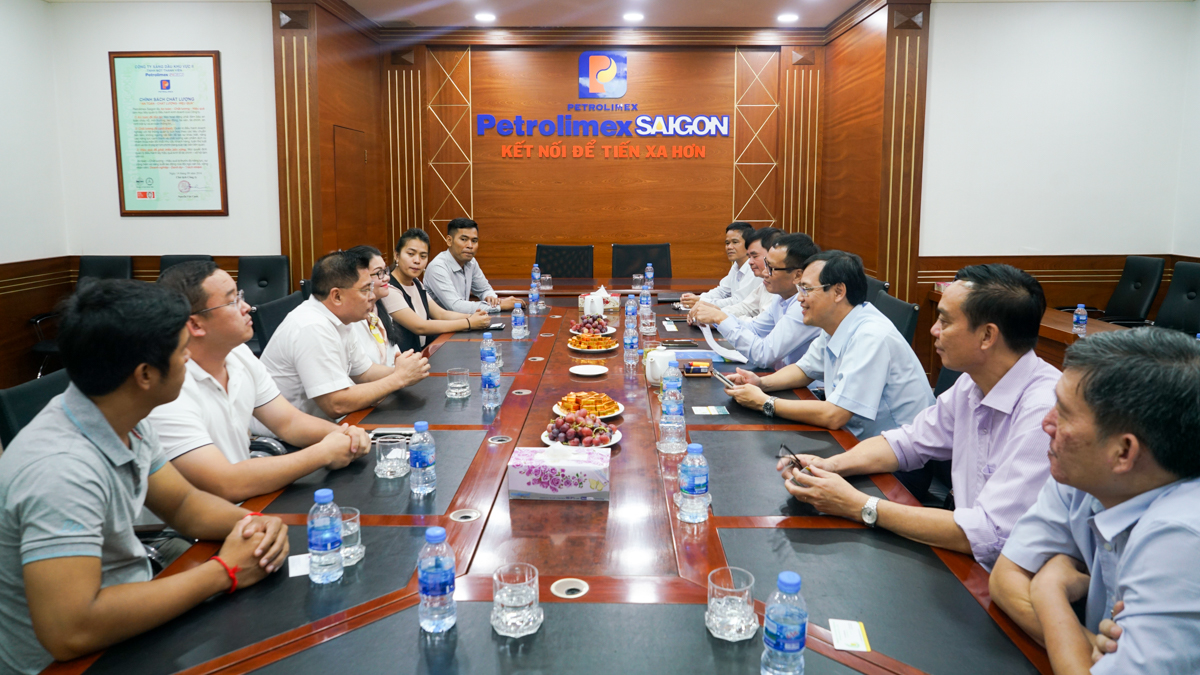 A general view of the working visit
The visiting delegationincluded Head of Accounting Division and Assistant Director of Savimex Import Export Co., Ltd, Chhun Ream; and Director General of Bright Victory Mekong Petroleum Co., Ltd, Sou Sophivann. The guests were warmly welcome by Chairman of Petrolimex Sai Gon, Nguyen Van Canh; Petrolimex Sai Gon deputy directors Duong Van Phi and Dao Van Hung; and heads of related professional divisons/departments.
On behalf of the company's leaders, Chairman of Petrolimex Sai Gon Nguyen Van Canh expressed his gratitude to the companies for their 20 years' co-operation with Petrolimex Sai Gon. On the occasion, Chairman Canh committed to work closely with the two companies to implement commercial policies and resolve shortcomings that the customers are encountering when importing petroleum from Petrolimex Sai Gon.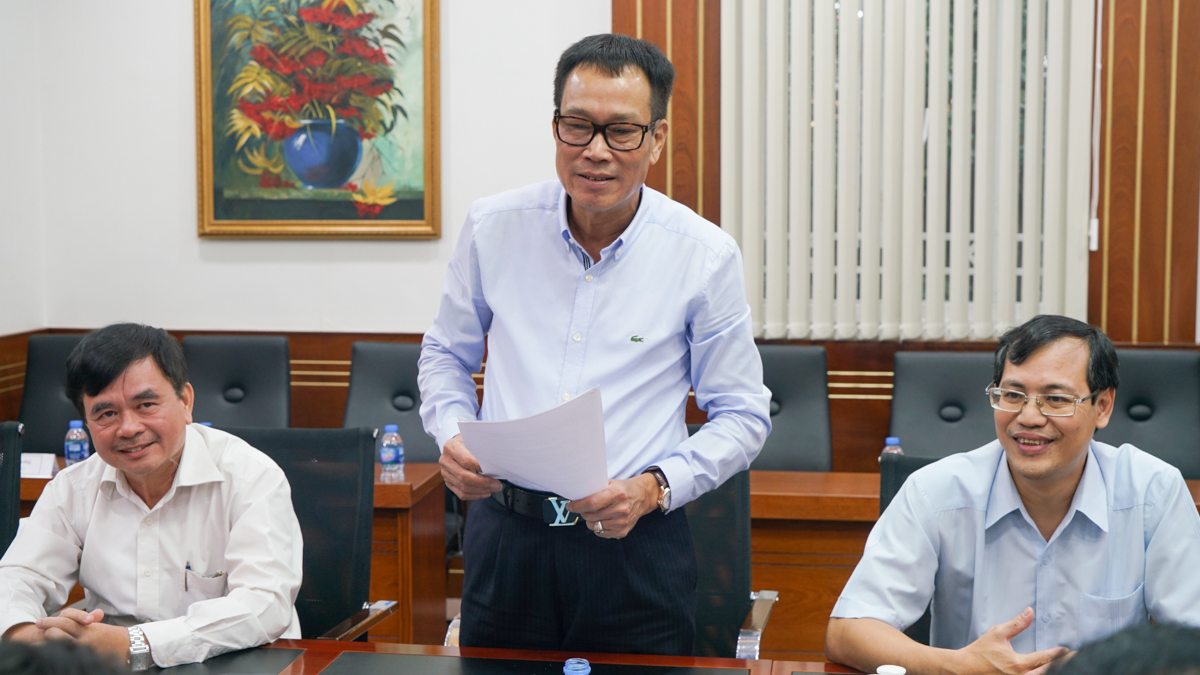 Chairman of Petrolimex Sai Gon Nguyen Van Canh addresses the meeting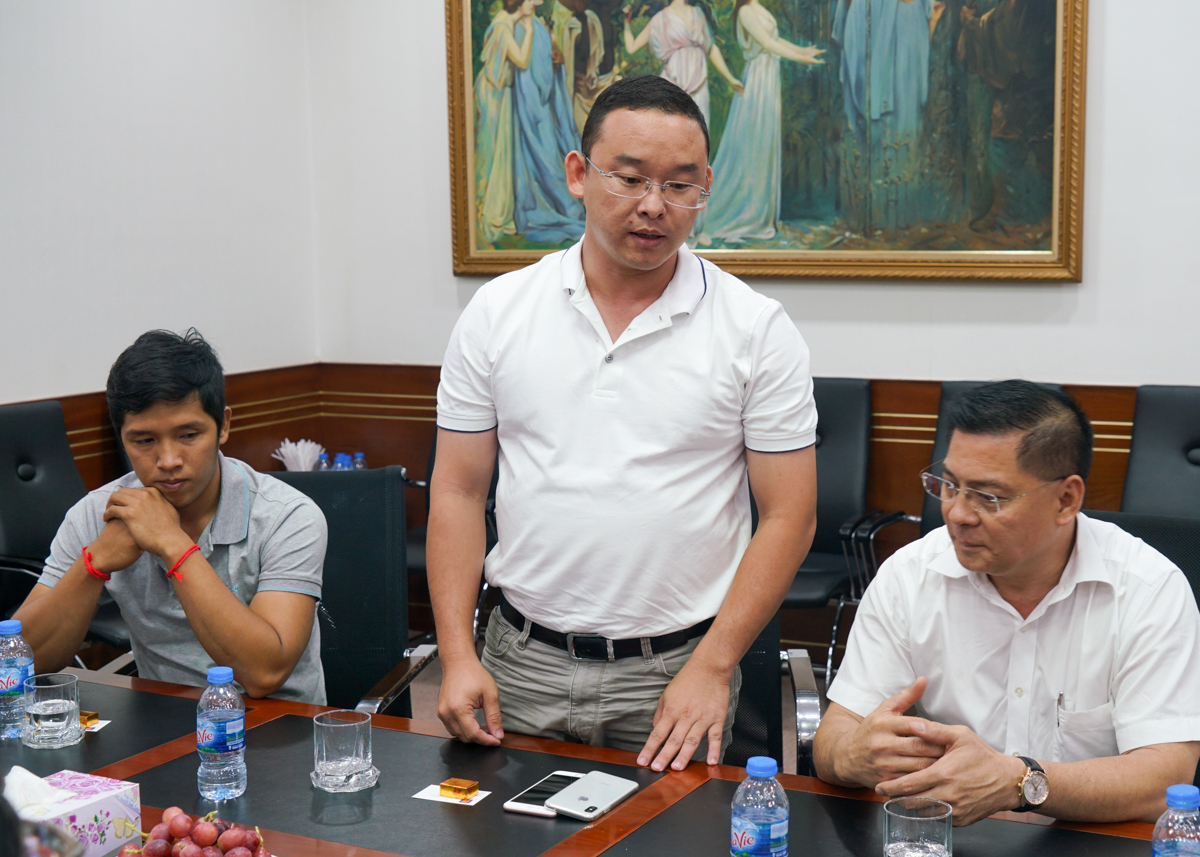 Head of Admin Department, Assistant to CEO of Savimex company, Chhun Ream ....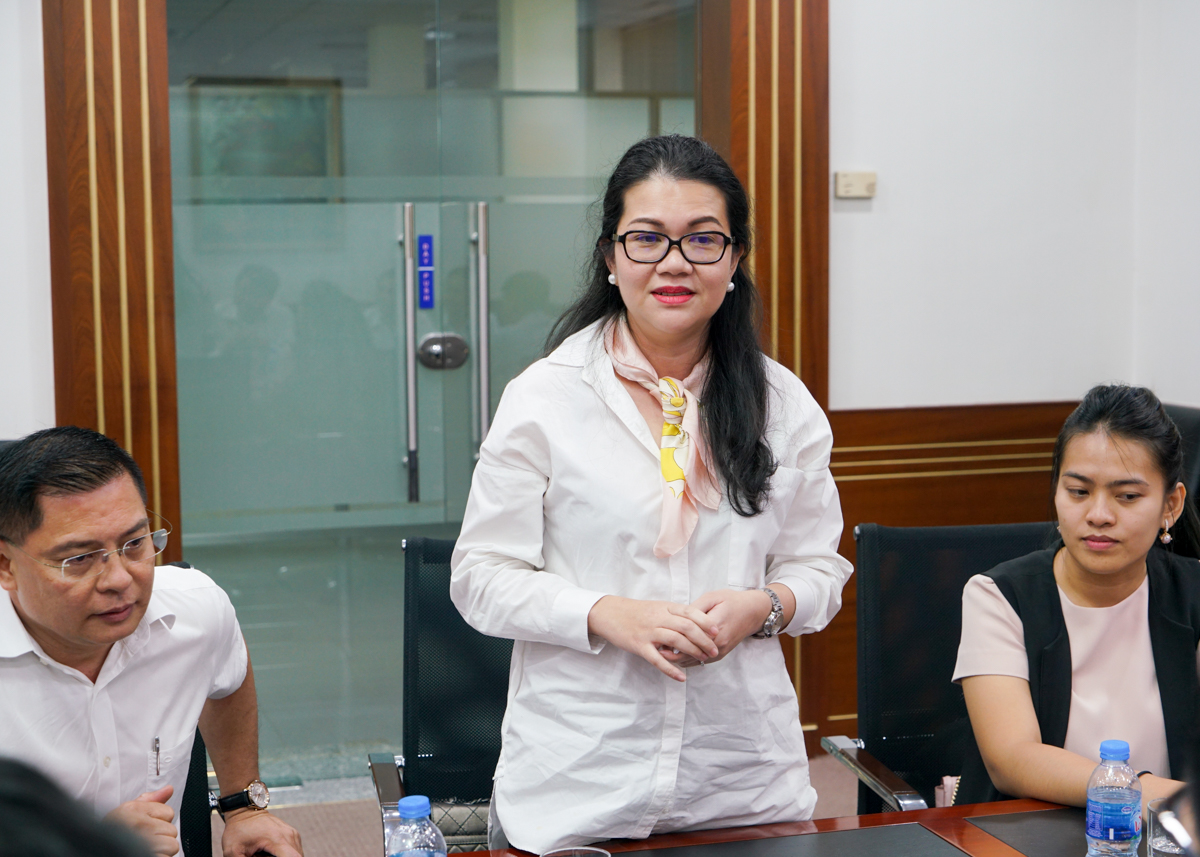 General manager of Bright Victory, Sou Sophivann, speak at the meeting
The meetingwas followed by a visit to Nha Be Oil Terminal to learn about size and material infrastructure as well as working conditions of labourers at the Oil Terminal.
The delegation poses for a photo at the Nha Be Oil Terminal
Deputy Director of Nha Be Oil Terminal Bui Cong Minh (fourth, right to left)introduces the Oil Terminal to the visiting delegation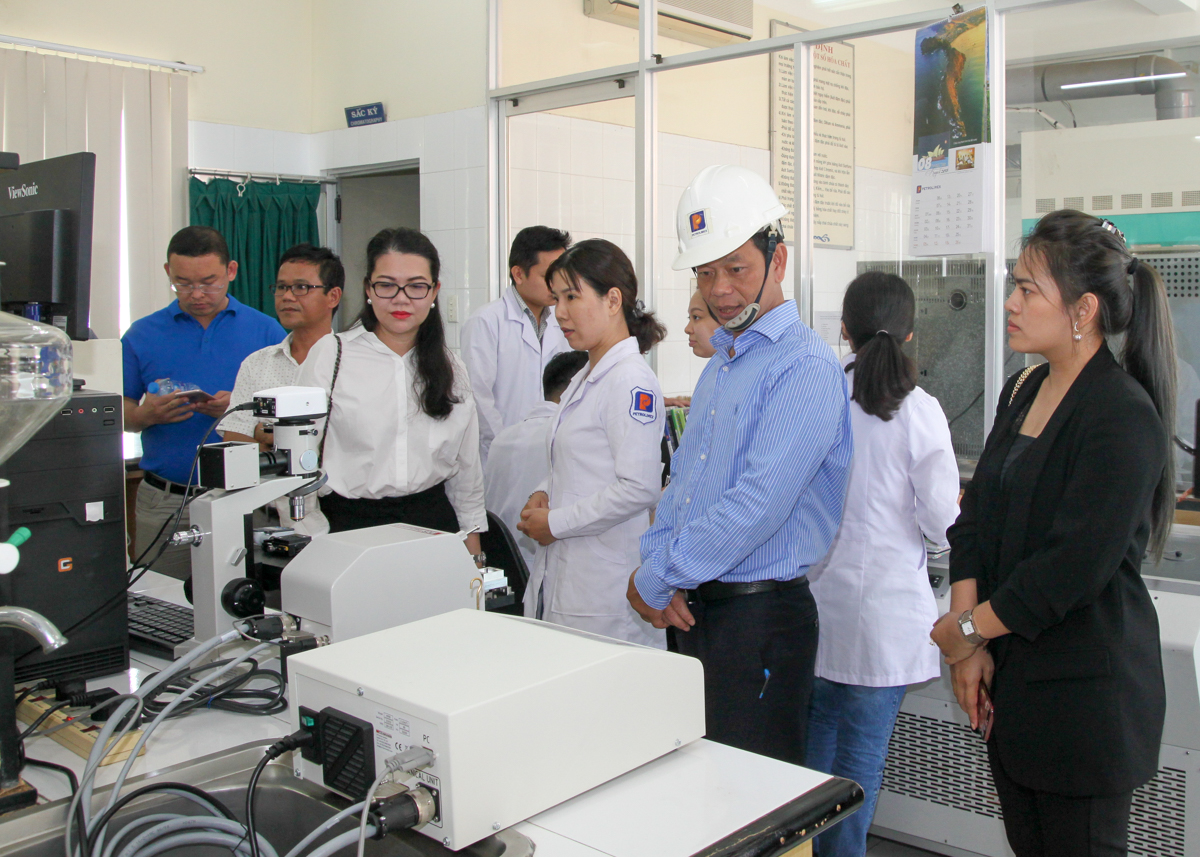 The delegation visits the central laboratory ....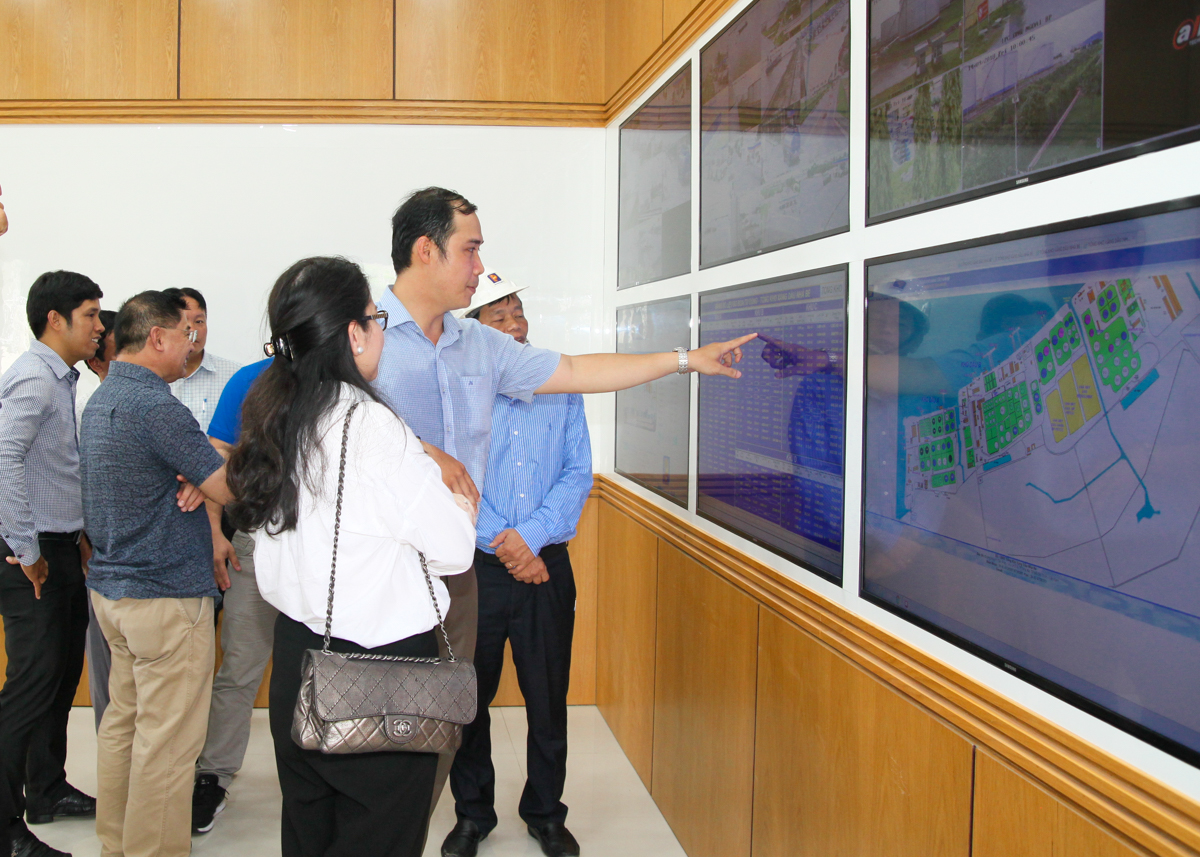 ... and operations control centre of Nha Be Oil Terminal
Photos: Duc Cuong