11 Vietnamese brands join Top 1,000 brands in Asia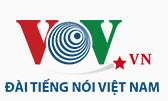 VOV.VN – As many as 11 Vietnamese brands still make themselves to the Asia's Top 1,000 Brands, whilst most of regional home-grown brands drop their ranking.
The Asia's Top 1,000 Brands report – a comprehensive research on consumer brand perception published by Campaign Asia-Pacific and based on an exclusive survey conducted by Nielsen – shows that big multinational companies continue to dominate leading positions in the ranking.
Nevertheless, local firms have improved their brand awareness. According to the annual Asia's Top 1,000 Brands report, the 2017 ranking remains unchanged as compared to that in 2016.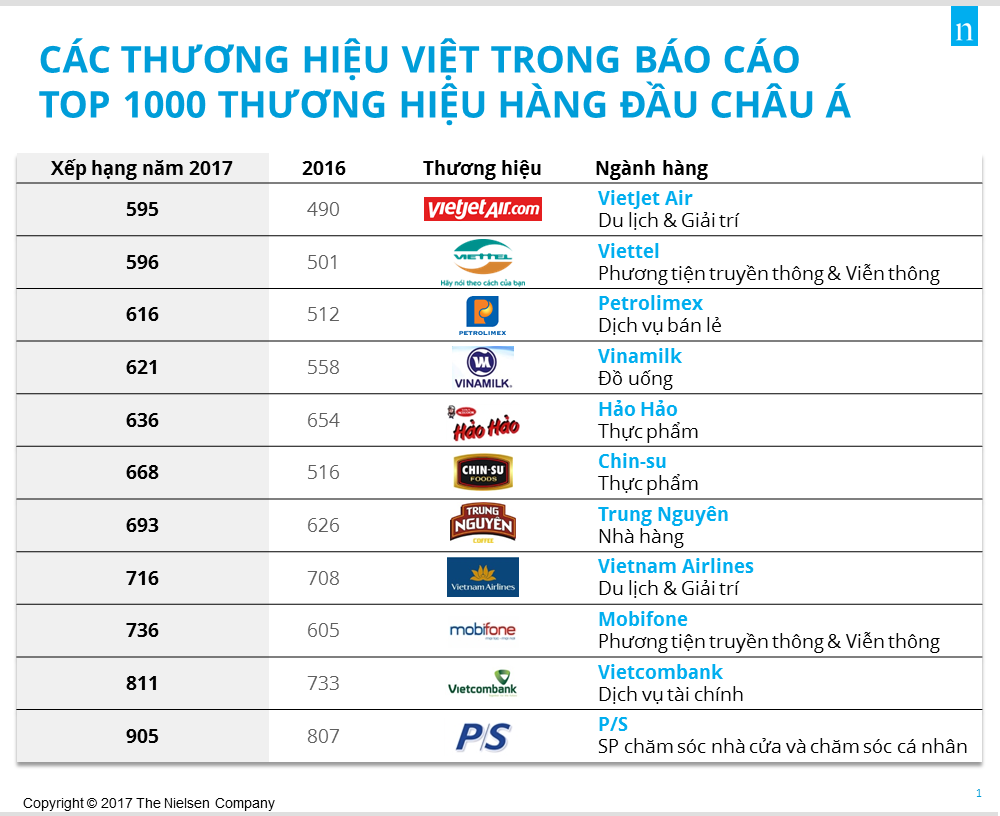 11 Vietnamese brands make themsvels to the Asia's Top 1,000 Brands
For the sixth year in a row, Samsung Electronics has been named the best brand in Asia, which is followed by Apple Inc. in third place and Sony Corp., at fourth. Nestle S.A., came in fourth and Panasonic Corp., in fifth. Next in the list of the Asia's Top 1,000 Brands are LG, Nike, Channel, Adidas and Coca-Cola.
Despite the market volatility, Vietnamese enterprises have yielded certain successes.
According to the latest report, 11 Vietnamese brands that appeared in the Asia's Top 1,000 Brands this year included Vietjet Air (595), Viettel (596),Petrolimex (616), Vinamilk (621), Hao Hao (636), Chin-su (668), Trung Nguyen (693), Vietnam Airlines (716), Mobifone (736), Vietcombank (811) and P/S (905).
Managing Director of Nielsen Vietnam, Nguyen Huong Quynh said the Asia's Top 1,000 Brands are the brands that were mentioned by people across Asia when asked about the best brands in their minds.
She added that home-grown Asian ones are there alongside big global names like Samsung, Apple or Nestle. Vietnamese enterprises have achieved certain successes as they can make their brands be known across the border and at regional front.
"However, the result this year was not good as that last year. As observed, most of local brands dropped their rankings compared to the 2016's results," Quynh said.
"To keep the driving force for further success, it is essential that enterprises make vigorous efforts to promote the brand image and maintain trust in consumers, and continue providing consumers with best products/services. To that end, their brands will certainly be improved, and even cross regional playground to become multinational brands," Quynh said.
The Top 1,000 Brands is the biggest and most influential report of the year and singles out best brands in the minds of people in the region.
The report studied consumer attitudes in 13 Asia Pacific markets and focused on 14 major categories, from alcohol drinks to financial services, from electronics devices to automobile industry and over 70 sub-categories.
Same category