Open sky lies ahead PA: Petrolimex chairman

On April 28, 2018, Petrolimex Aviation Fuel JSC celebrated its 10th anniversary - a milestone in the company's development as well as in the success of multi-industry Petrolimex/PLX. On the occasion, Petrolimex chairman Bui Ngoc Bao speaks to the Cong Thuong (Industry & Trade) magazine.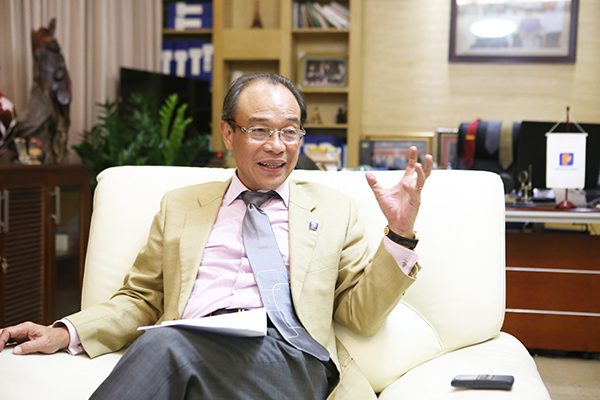 Petrolimex chairman Bui Ngoc Bao
Reporter: PA will mark its 10th year of establishment on April 28. Could you please speak about the best parts of the PLX's youngest company?
Bui Ngoc Bao: The highlight of Petrolimex Aviation or PA in short is that the specialised business is highly international. PA supplies aviation fuel for domestic and foreign airlines with strict international standards to ensure safety of passengers and prestige of the airlines.
PA is a young business that has been operating for 10 years but has achieved high rate of return on investment – annual profit is always higher than investment capital. It is a successful start-up over expectation of PA founding stakeholders.
The number of customers which are domestic and foreign airlines is increasing, and so is the volume of aviation fuel supplied and the number of flights fueled, which proves that PA has built up trust in this area.
I believe that the three best parts of PA include: internationality, prestige, and comprehensive growth.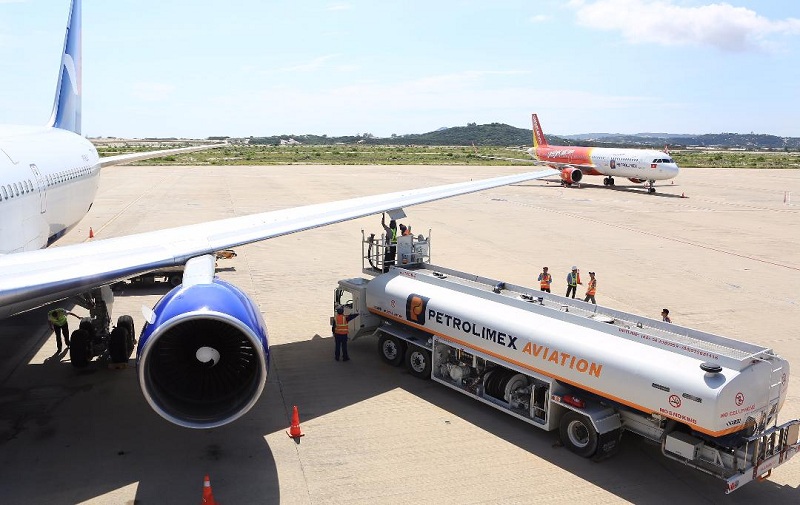 Fuel supply
Reporter: PA came into being on the basis of PLX's 60 years of experience and the system of state-of-the-art depots, warehouses and material facilities. However, it is clear that PA stands out with its own differences. What are they?
Bui Ngoc Bao: Petrolimex is a founding shareholder of PA and the Parent Company of PA; thus, PA inherits precious features of Petrolimex with a long history and professionalism through nearly 63 years of establishment and development.
Petrolimex has a system of advanced material facilities and modern management technologies across 63 provinces/cities in Vietnam and has expanded internationally with therenowned brandrecognised by theMinistry of Science and Technology of Vietnam and the International Trademark Association.
This is the first fundamental difference that PA inherited from PLX.
Another difference is the high internationality of the aviation fuel that PA directly trades. The commodity requires extremely strict standards that PA can meet for the safety of customers.
Reporter: Following its completion of administrative procedures, and investment in specialised material facilities and equipment; PA made big leaps forward in customers, quantity, profit and contribution to the State budget as well as contribution to general achievements of PLX. So, what are PA's efforts and PLX's efforts?
Bui Ngoc Bao: Following the stage of investment in material facilities, specialised equipment and facilities; recruitment and training of labour force; issuance of standards; and implementation of procedures for licensing by specialised management agencies, and airlines, PA gradually came into steady operation with increased efficiency, which has made pretty positive and remarkable contributions to the common achievements as well as the development of Petrolimex/PLX.
The non-stop efforts of the Board of Directors and the whole PA staff play a key role in such achievements.
Of course, the efforts included Petrolimex's support which I mentioned above and in early stage of [PA development], for example, key personnel of the newly-established PA were chosen from Petrolimex.
Reporter: PLX targeted to complete restructuring in 2018 in accordance with the Prime Minister's Decision 828. Does PLX Board of Management have any specific plan for PA? Will it exist independently or be a PLX specialised corporation?
Bui Ngoc Bao: PA is defined as a member unit, in which Petrolimex owns more than 60 per cent of capital, and operates as a joint stock company with rapid and effective development. Over the past 10 years, to be able to expand its operation not only at key airports in Vietnam but also at certain big airports in the region and the world, it is obvious that PA remains a member company of Petrolimex and Petrolimex continues to dominate PA's operation.
Nevertheless, as planned PA will become one of the public companies, which means the company will be listed on the stock exchange with the involvement of many new domestic and foreign shareholders, which serves as one of factors that help PA mature and develop.
To that end, first and foremost Petrolimex still directs the company's operation to enable PA to ensure transparency and sustainability of its development plans in the coming years.
Reporter: In your opinion, what is the direction of PA and which activities/localities should PA focus in the time to come?
Bui Ngoc Bao: PA must operate in all 26 airports in Vietnam in the next five years to meet aviation fuel demand of customers.
At the same time, with the double-digit development of the aviation market in the coming years, PA should not only provide aviation fuel for the domestic market but expand its operation through economic linkage and partnerships to provide services for foreign partners to ensure continuous fuel supply at international airports.
These are key tasks that PA must carry out in the next five years. As far as I'm concerned, an open sky lies ahead for PA tofly high.
Reporter: Thank you for your time!
Same category