Petrolimex has new chairman
On April 27, the Board of Management of Vietnam National Petroleum Group appointed Pham Van Thanh as chairman of the group for the 2016, replacing Bui Ngoc Bao who would reach retirement age as of May 1.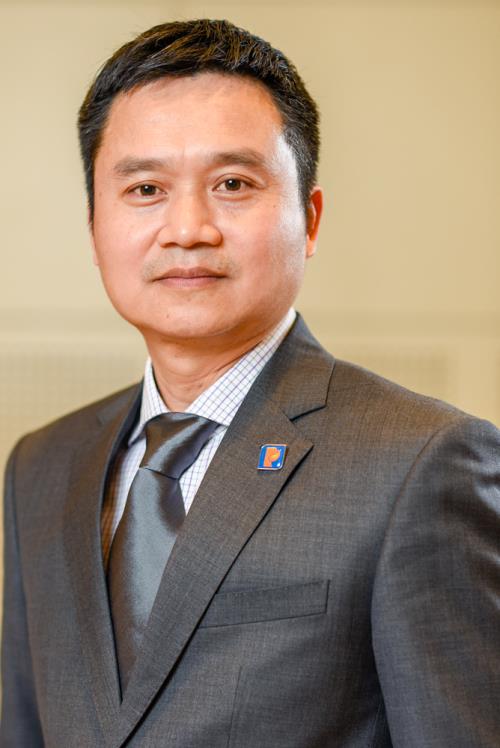 New Petrolimex chairman Pham Van Thanh. Photo: Petrolimex
Pham Van Thanh, born 1972, is currently a member of Petrolimex Board of Management. Thanh used to work as Director of Petrolimex Joint Stock Insurance Company, Hai Phong branch and then General Director of Petrolimex Aviation Fuel Joint Stock Company (Petrolimex Aviation).
Petrolimex Aviation was established on April 28, 2008. Under his management, over the past years, Petrolimex Aviation has supplied aviation fuel for five key airports of Tan Son Nhat, Noi Bai, Cat Bi, Da Nang and Cam Ranh with a total market share of more than 30%.
Earlier, Minister of Industry and Trade Tran Tuan Anh signed a decision on the retirement of Chairman of Petrolimex Management Board, Bui Ngoc Bao. Accordingly, Bao will no longer represent the State capital, relinquish his managerial role over the State capital in Petrolimex and start his retirement as of May 1, 2018.
Same day, the Petrolimex Annual General Meeting of Shareholders unanimously approved the list of additional members to Management Board, Supervisory Board for the 2016-2021 term.
Accordingly, Yoshihiro Sato will represent the equity of foreign shareholder JX in the Management Board, replacing Hitoshi Kato assigned with a new task.
Pham Thi Dung and Hoang Mai Ninh will be new members of the Supervisory Board, representing the shareholders.
As such, the Board of Management of Petrolimex in the coming term will consist of Chairman Pham Van Thanh and other members, namely Nguyen Thanh Son, Pham Duc Thang, Tran Ngoc Nam, Le Van Huong, Nguyen Anh Dung, and Yoshihiro Sato.
Same category