Petrolimex to use e-invoices across system on April 1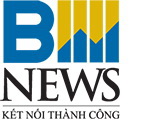 Petrolimex will apply electronic billing for all member petroleum companies as of April 1.
Petrolimex is ready to use electronic billing across system. Illustrative Photo: Anh Nguyen/Bnews/VNA
Deputy Director General cum Head of Petrolimex Electronic Billing Project Board Tran Ngoc Nam said Petrolimex carried out training courses on the use and issuance of electronic billing for member companies right in March.
Nam said the pilot use and issuance of electronic bills in lieu of the ordinary paper ones were implemented at the Group and Petrolimex Ha Son Binh in the past two months, during which all issues arising were handled by Petrolimex and so far material facilities, technique, and technologies have been well-prepared for a simultaneous application across the system of Petrolimex's petrol stations as of April 1, 2018.
According to Nam, in line with the Ministry of Finance's Circular 32/2011/TT-BTC dated March 14, 2011 on the guidance on the creation, issuance and use of electronic invoices for sales of goods and provision of services, Petrolimex started carrying out the electronic billing project on May 19, 2015 and invited bids for selecting a prestigious and experienced solution supplier, that is the partnership VNPT-Vinaphone-Dakta.
With the availability of the ERP-SAP management software and EGAS petrol station management system, Petrolimex's electronic data is a prerequisite for the easy and accurate issuance of electronic invoices throughout the system.
Additionally, the issuance of electronic invoices will help employ information technology system effectively in the enterprise's production and business activities, in conformity with the trend of the fourth industrial revolution 4.0, which helps cut costs and improve transparency in petroleum business.
Accordingly, customers can easily receive electronic invoices through their email addresses or get access to Petrolimex website http://hoadon.petrolimex.com.vn.
The invoices are created on Petrolimex's e-Invoice system and stored by electronic data on the server system of Petrolimex in 10 years. The invoices are also easily backed up; restored; and searched for.
Of note, the issuance of electronic invoices will facilitate State management bodies to search for information to control petroleum business in Vietnam.
Same category