MoIT earns huge dividend from Petrolimex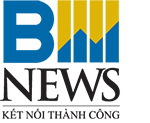 Petrolimex's largest shareholder, Ministry of Industry and Trade (MoIT), earned over VND3 trillion (US$132 million) profit in 2016 dividend from Petrolimex.
Petrolimex's petrol station in Sơn La. Photo Anh Nguyen
The Vietnam National Petroleum Group (Petrolimex) just started paying 2016 dividend to shareholders at a payment rate of 32.24 per cent.
Specifically, Petrolimex's current shareholders that hold the Group's shares (ticker symbol PLX) will receive VND3,224 ($0.14) for each share.
At this rate, Petrolimex will pay dividend worth VND3,736 billion ($164.4 million) for more than 1.158 billion shares currently traded on the market.
According to Petrolimex, the dividend payout ratio in 2016 is the largest ever by the Vietnam National Petroleum Group.
With such payout ratio, Petrolimex's largest shareholder - Ministry of Industry and Trade (MoIT) - which is holding over 981.68 million PLX shares (equivalent to 84.71 per cent of share capital) will receive nearly VND3,165 billion ($139.3 million).
The Group's largest foreign shareholders - JX Nippon Oil & Energy of Japan – is holding 103.5 million PLX shares and will get VND333.684 billion ($14.7 million).
PLX shares have been traded on HoSE since April 21 at a reference price of VND43,200/share.
At the end of the trading session on August 25, PLX shares closed at VND67,500/share, 56 per cent higher than the reference price, which means that Petrolimex's market capitalisation reaches nearly VND80 trillion ($3.5 billion).
Petrolimex Chairman Bui Ngoc Bao said that in its development strategy the Group made a clear commitment to shareholders, regarding production targets and transparent profits.
Accordingly, with a plan for the next three years, Petrolimex committed that dividend payout ratio will not be less than 12 per cent, which is appropriate with the Group's target of becoming a leading enterprises among the TOP VN 30.