"50 best-listed Vietnamese companies 2017" honoured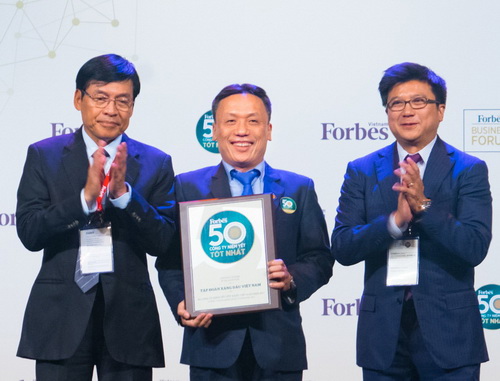 On September 14,2017, Forbes Vietnam organised a ceremony to honour "The 50 best-listed Vietnamese companies 2017" - Petrolimex is the leading company with the highest revenue - at the GEM Center, 08 Nguyen Binh Khiem Street, District 1, Ho Chi Minh City.
Petrolimex Board of Management member Nguyen Thanh Son (centre) attends the Honouring Ceremony and receives the campaign medal "The 50 best-listed Vietnamese companies 2017"
The Vietnam National Petroleum Group (Petrolimex – ticker symbol PLX) made an official debut on the HOSE on April 21, 2017 with over 1.29 billion securities – and the very first transaction day witnessed PLX be listed on top 10 shares by market capitalisation on the Vietnam stock market. After over four months, the total market cap of PLX has reached more than VND80,000 billion (equivalent to some US$4 billion).
Besides financial indicators such as revenue, profit, indicators of profitability Return on Equity (ROE), Return on Capital (ROC), Earnings Per Share (EPS) ranked by Forbes Vietnam using methods and standards of Forbes Global, other elements such as sustainable development, brand, management level and development prospects of Petrolimex were also examined by appreciated by Forbes. It is striking that in 2016 earned consolidated net sales of VND123 trillion, and paid a cash dividend of 32% - PLX was honoured "Champion of Revenue" in this year's ranking.
With its size and strong brand identity, Petrolimex has attracted special attention of guests at the Honouring Ceremony, as one investor analysed: "Petrolimex currently holds a major market share in the petroleum sector area with a retail network of more than 2,400 petrol stations under its ownership and nearly 3,000 retail outlets across the country, large warehouses being evenly allocated in focus areas – this is a desirable distribution system for retailers and really impresses us. "
Petrolimex's large warehouses are evenly allocated in focus areas, creating an effective distribution system of petroleum for retailers.
After a short period of time since it was listed, Petrolimex was picked in the Top 50 by a world independent and prestigious body like Forbes, acknowledging the sustainable development with remarkable achievements that the Group has made over the past time; and asserting the position and prospect of PLX, which helps change the view of society, consumers, customers as well as domestic and foreign investors on a State-own enterprise which has completely equitised, becoming a public company warmly welcome in the market.
The event is a pride and a source of encouragement for the whole Petrolimex staff to continue making efforts, maintaining and promoting sustainable fruits and values of the enterprise – for "taking you further".
On the same day, Forbes Vietnam organised the "Business Forum 2017"under the theme "Embracing the changing world", gathering top business leaders, policy makers and thinkers to address challenges, discuss opportunities and exchange ideas that could help businesses to make the most of changes.
The forum took place in the context of recent political upheavals in the world that are reshaping the way enterprises do business in countries, particularly the Trans-Pacific Partnership (TPP) and the commercial relations between the United States and other markets including Vietnam. Additionally, the Industrial Revolution 4.0 with artificial intelligence and IoT (Internet of Things) is creating a shift in business sectors in the whole world and has a significant impact on the domestic economy.
Panel discussions included: Defining the new reality, Strategies for a Changing World, Passing the Baton – Prepare leadership for the next generation; and talks of mind: Winning locally and internationally.
Some images feature the ceremony: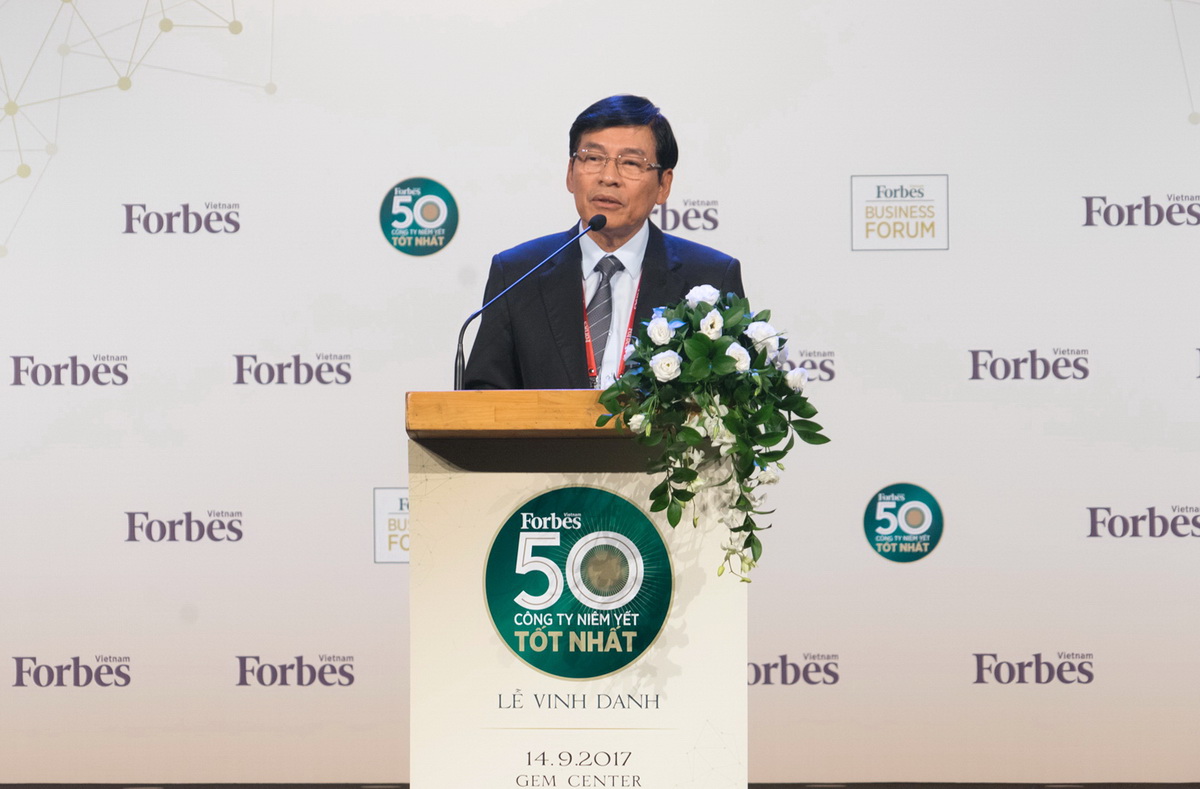 Editor-in-Chief of Forbes Vietnam Pham Phu Ngoc Trai announces the list of 50 best listed Vietnamese companies 2017
Chairman of Forbes Vietnam Nguyen Hoang Bao (right) and Editor-in Chief of Forbes Vietnam Pham Phu Ngoc Trai (left) presents the campaign medal "The 50 best-listed Vietnamese companies 2017" to Petrolimex
Letter P shines at the Honouring Ceremony
Copies of Forbes Vietnam magazine issue No. 49 - "50 best listed companies" are present at the Honouring Ceremony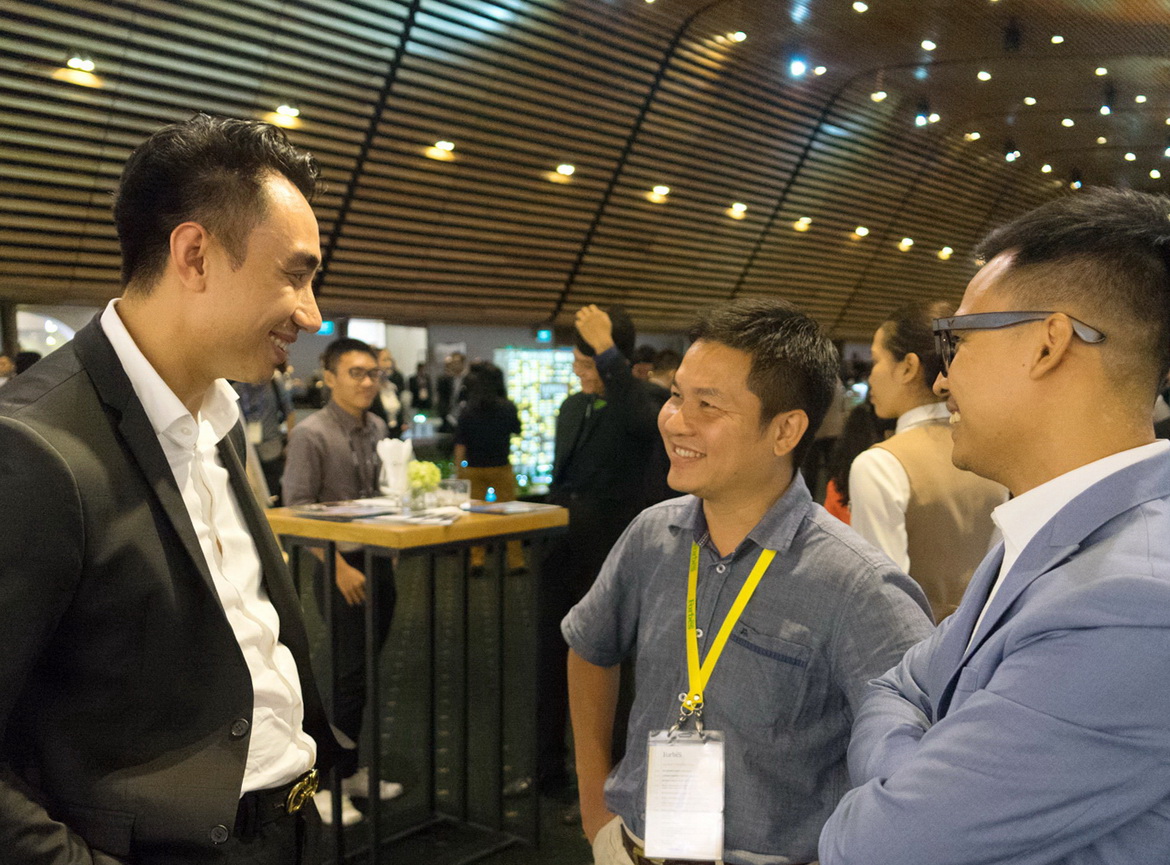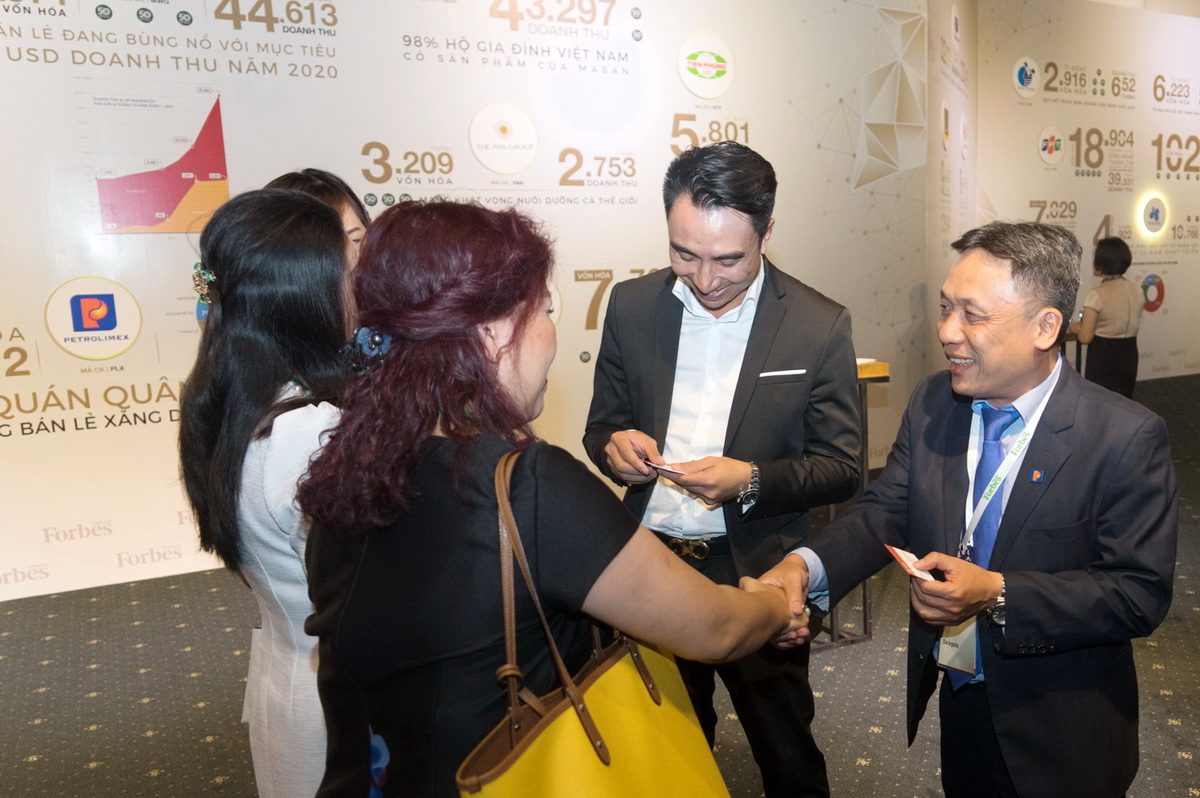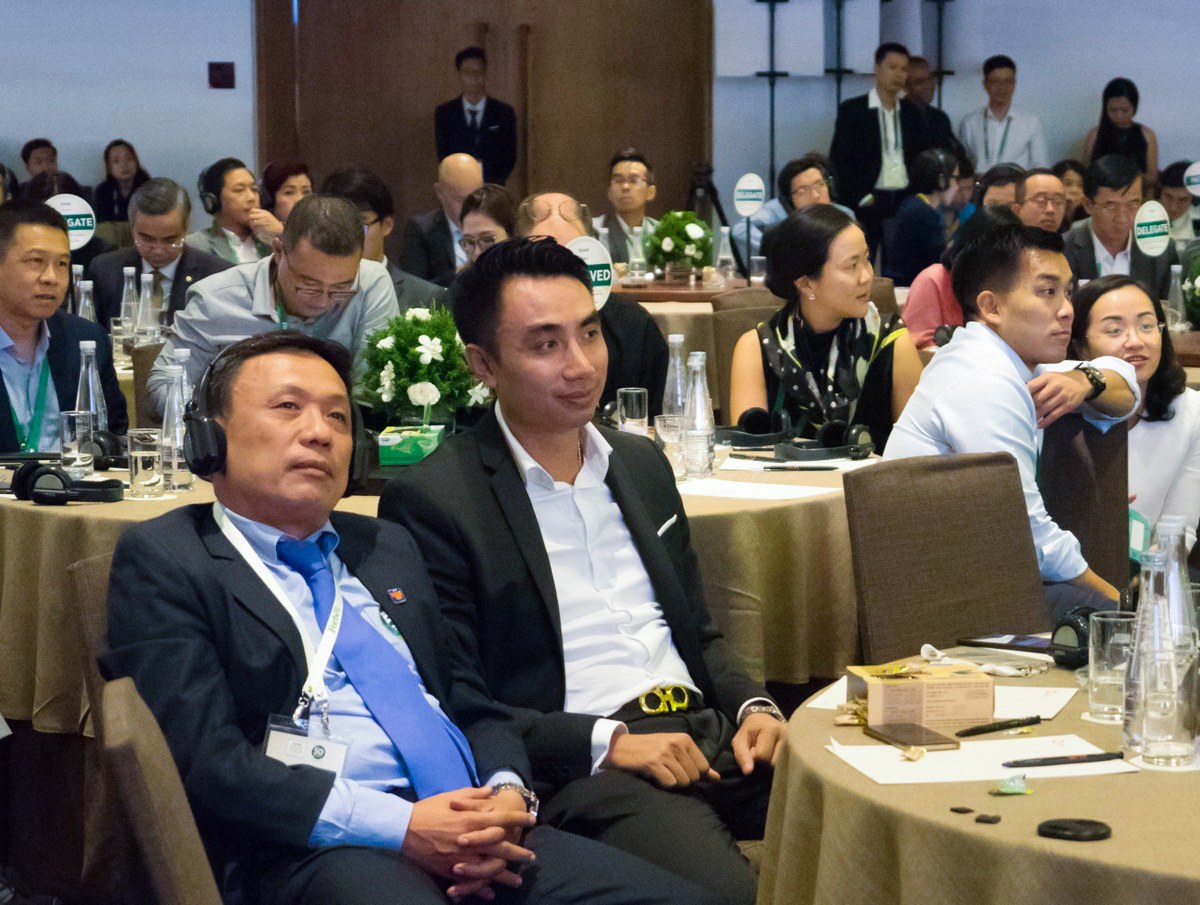 Petrolimex Board of Management member Nguyen Thanh Son (left) attends the Honouring Ceremony and Forbes Vietnam Business Forum 2017
Overview of the Honouring Ceremony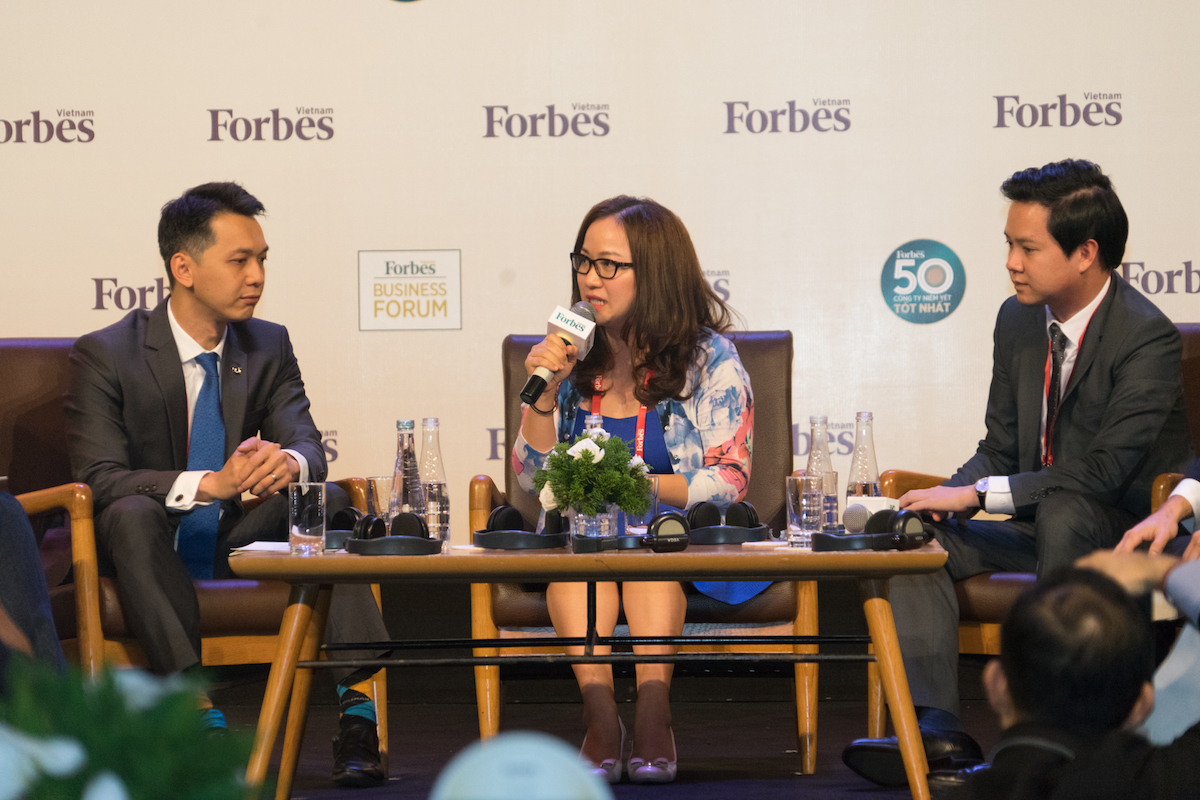 Speakers express themselves at the Forbes Vietnam Business Forum 2017