Three solutions for the second half of 2017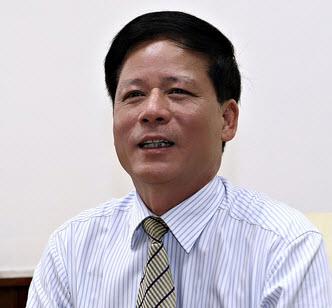 In the first half of 2017, that the gross domestic product growth reached 5.73 per cent, which is lower than the set target of 6.7 per cent, indicates that the economy still faces with numerous difficulties.
Under such circumstance, the wholePetrolimexstaff have made non-stop efforts from the start of the year to comprehensively complete the set target for 2017 approved by the Annual General Meeting.
We have accomplished various significant tasks to ensure that the development of Petrolimex be sustained in the time to come; especially,the Group's successful listingon the Ho Chi Minh Stock Exchange and the issuance of stocks for theSouth Korean investor SFMIto become a Pjico's strategic shareholder. Also audits of prices and petroleum stabilisation funds have been completed.
As the petroleum market is increasingly competitive and trade frauds become more frequent leading to unhealthy competition, we still maintain a general growth rate.
We implemented a Thank You programme lasting 45 days from June 1 to July 15 for customers buying diesel, a significant commodity for some economic sectors. We also acknowledged and honoured outstanding individuals to encourage all labourers to make further efforts in production movements to promote the corporate development.
Contributors to such common achievements are many examples includingPetrolimex Quang Tri, Petrolimex Quang Ngai,Petrolimex Ha Son Binh, Petrolimex Ha Nam Ninh, Petrolimex Hai Phong,Petrolimex Song Be, Pjico, PGC, and Petrolimex Aviation, among others.
Regarding units/locations, and sectors facing difficulties, the Group leadership issued the Document No 0902/PLX-VP on July 10, 2017, requiring for detailed examination of causes to come up with more drastic solutions to reverse the situation in order to catch up with other units to reach the assigned target.
In the second half of 2017, the Group leadership requested units to stay focused on three major solutions as follows:
First, ensure all facets of safe work practices – a fundamental element of development.
Second, proactively promote domestic and foreign communication; particularly the imparting of commodity information to support employees to sell and supply Petrolimex services; promote emulation movements, share initiatives, build images and develop trademarks and protect the Petrolimex.
Third, promote retailthrough increased investment of material facilities in locations with advantages and long-term visions; in addition to the consistent application of brand identity it is necessary tobe more proactive and determinedin protecting Petrolimex trademark which isinfringed by enterprises; consider the Government'sDecree 67/2017/NĐ-CPdated May 25, 2017 on administrative penalties in the field of oil and gas, and petroleum trading as both a task and an opportunity for Petrolimex to increase the volume of goods and services to further develop the trust of customers, partners and the public in Petrolimex goods and services; and strengthen and deepen partnerships on the basis of regulatory compliance.
Some ongoing projects such as opening POS (point-of-sale) terminals for associated bank cards, electronic invoices; the replacement of RON 92 petrol withbio-fuel E5 RON 92together with the study and development of business plans for RON 95-IV petrol and dieselwith mission level 4per Government regulations should be carefully prepared, implemented properly and efficiently.
Petroleum companies, joint stock companies and joint ventures must further strengthen the internal linkage to create a whole strength to support each other for mutual development.
The market remains challenging and complex and time waits for no one; therefore, the Group leadership expect that all Party members, and employees of Petrolimex touphold soldiers' qualitiesin the peacetime to unite to overcome difficulties and move forward – we will fulfill the 2017 plan.