PM's working group visits Petrolimex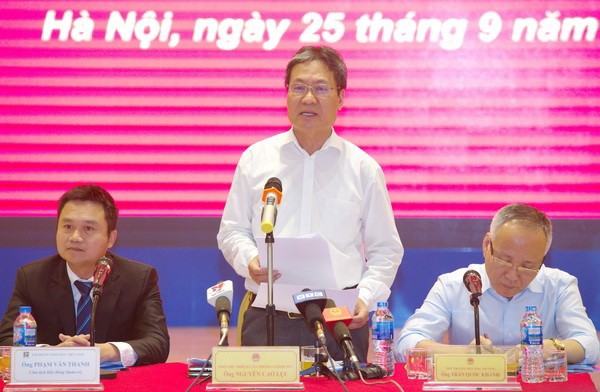 Prime Minister Nguyen Xuan Phuc on September 25 sent a working group led by Vice Chairman of the Government Office Nguyen Cao Luc to the Vietnam National Petroleum Group (Petrolimex/PLX), No 1 Kham Thien St., Hanoi.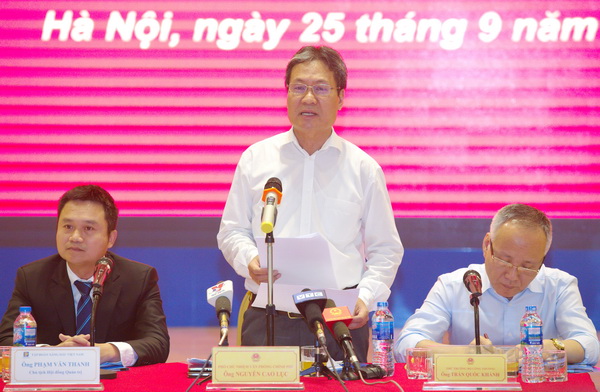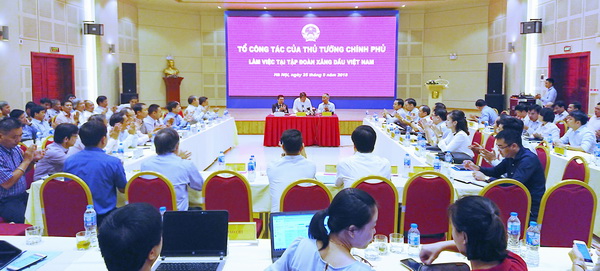 Government Office vice chairman Nguyen Cao Luc presides at the working session
Participants in the planned working session included members of the working group and local media practitioners.
On Petrolimex's side, Party Committee secretary and Board of Management chairman Pham Van Thanh, other leaders of Petrolimex and Petrolimex's specialised corporations, and Chairmen/Directors of certain petroleum companies representing Petrolimex's petroleum companies based in Vietnam and overseas held a reception for the working group and joined the working session.
Upon the request of the head of the delegation, Petrolimex reported three key issues: (1) The firm's implementation of tasks assigned by the Government and Prime Minister; (2) Business solutions for 2018 and (3) Business restructuring, equitisation and divestment at Petrolimex.
On the occasion, Petrolimex made three recommendations to the working group on: (1)Petroleum trading, (2) Restructuring, equitisation and divestment, and (3) investment for business development.
At the working session, members of the working group, who represent leaders of State management bodies, acknowledged Petrolimex'slong history, being innovative and forward-looking, and pioneering in implementing tasks assigned by the Government and Prime Minister; and achievements the Group has made in all facets, especially in recent years and since its listing on the stock exchange under ticker symbolPLX.
In addition, the working group noted difficulties recommended by Petrolimex for consideration; and clarified subjective and objective causes, orientations and/or roadmap to remove these difficulties by the Government, Prime Minister as well as State management bodies.
At the end of the working session, Secretary of Petrolimex Party Committee – Chairman of Petrolimex Board of Management Pham Van Thanh thanked the Prime Minister's working group for having spent time listening to the enterprise's voices, saying that Petrolimex welcome closing remarks by head of the delegation Nguyen Cao Luc as well as frank and objective points of view contributed by the working group members to Petrolimex's development in line with targets set by the Party and Government; and expectations of shareholders/investors, consumers, and the public as well.
The working session will serve as a basis for the working group and concerned ministries and departments to have practical reports to the Prime Minister in order to consider and make crucial decisions for the national economic development in the context of greater and deeper regional and international integration.