Due attention paid to petroleum workers' health, safety
South Central Highlands Petroleum Company (Petrolimex Dak Lak) is a business trading commodities that pose high risk tolabourers, especially workers at petrol stations.
Therefore, Petrolimex Dak Lak leaders have fully abided by legal regulations on occupational safety and health (OSH) to ensure absolute safety and protect interests of petroleum workers.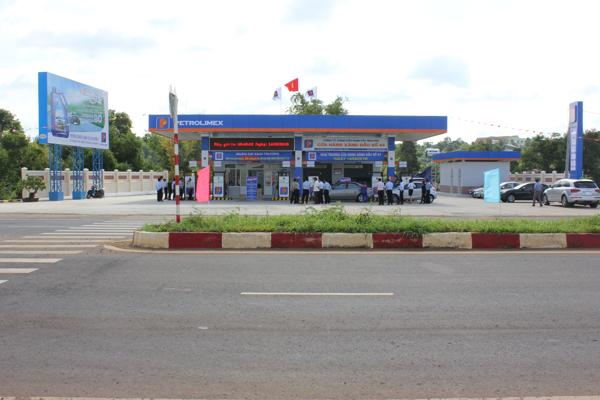 Petrolimex Dak Lak's petro station No 63
All stages from designing, construction, and appraisal for operation of petrol stations were assessed and certified by local fire-fighting police division for qualified fire fighting and prevention schemes.
All Petrolimex Dak Lak's petrol stations are installed with vapour recovery system to prevent vapours of gasoline from escaping into the environment, security camera for 24 hour surveillance, and warning alarm in case of fire.
Petrolimex Dak Lak's petrol stationsare built in accordance with Petrolimex brand identification standards, and provide workers with environmentally-friendly working conditions for their work and rest.
Periodically, Petrolimex Dak Lak organise training courses to raise awareness ofthe company's staff and labourersabout legal regulations on OSH, fire prevention and environmental protection, among others. Also the company signs contracts with relevant bodies to measure and assess environmental impacts at petrol stations twice every year; which focuses on criteria including, air, gasoline vapour, noise, dust, etc to better control these agents from damaging labourers' health.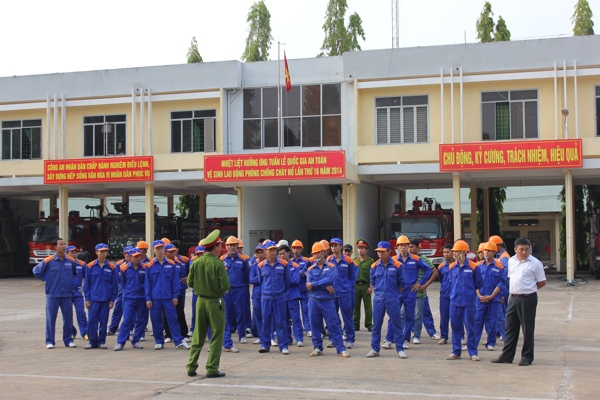 Petrolimex Dak Lak organises a training course on OSH for labourers
Petrolimex Dak Lak has always equipped labourers with protective clothing and equipment in line with Vietnam National Petroleum Group (Petrolimex) standards in colour, fabric, and size, and monthly provided labourers with supplies such as sugar and milk to compensate for their health damage.
The company also buys social insurance, health insurance, and voluntary insurance, and life insurance for all staff and labourers. The company works with best hospitals in the locality to organise periodic health checks for staff and labourers. The company provides most favourable conditions for any employee that suffers from illness, and costs of all related treatment are also covered by insurance providers.
Annually, the Board of Directors and Petrolimex Dak Lak Trade Union's Committee organise a labourers' conference to disseminate guidelines and policies related to labourers' interests, and sign collective labour agreements, and so forth. Through the labourers' conference, the Director of Petrolimex Dak Lak has direct dialogue with labourers to learn about their concerns as well as recommendations to help them feel secured when working for the company.
Besides the full abidance by legal regulations on OSH, Petrolimex Dak Lak leaders have paid adequate attention to improving spiritual life of labourers. On the occasion of big anniversaries of the nation and the company, numerous cultural, arts, sports and tourism activities are held to encourage labourers to develop movements for physical exercises, sharing life and work experience, and creating a friendly working environment, which help them stay united and associated with the company.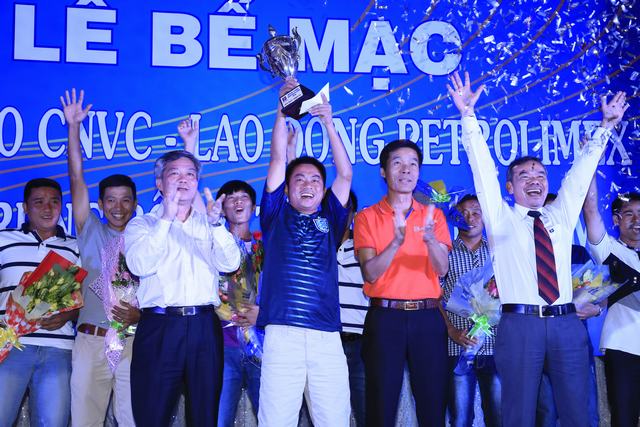 Petrolimex Dak Lak football team won the championship at the 2016 football tournament held for South Central – Central Highlands region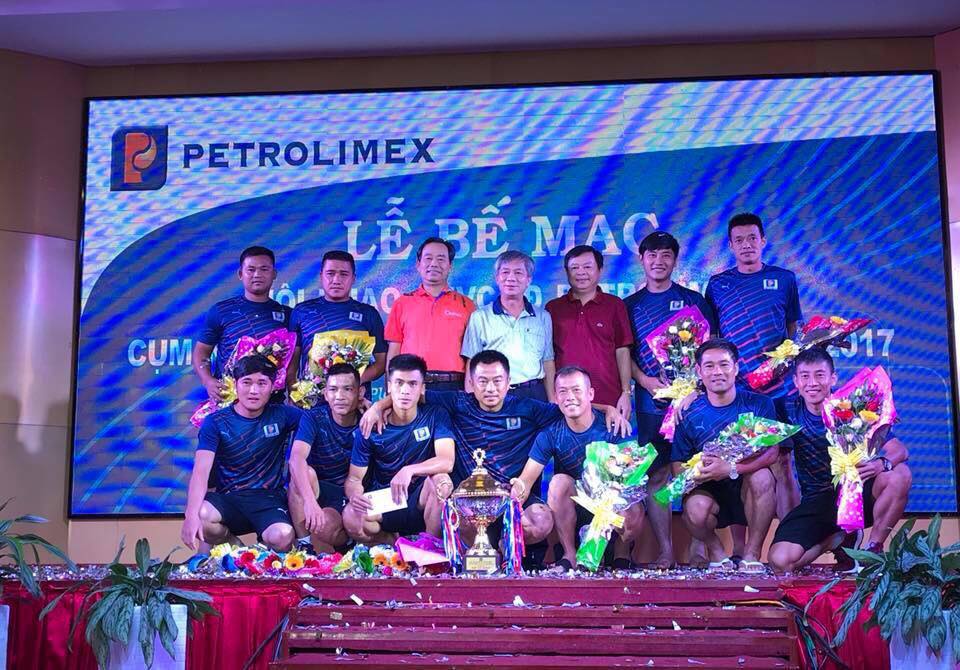 Thanks to its efforts to provide labourers with best material and spiritual conditions, Petrolimex Dak Lak has seen positive business results over the past years with all business activities being safely carried out whilst retail sales per person staying high (the average retail sales was 49.8cu.m/person/month in the first six months of 2017); and revenue, profit, State contribution and labourers' income keep rising year after year, which set essential premises for the company to maintain its sustainable development in the years to come.