Petrolimex receives Vietnam Environment Award 2017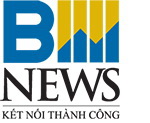 Petrolimex has been honoured with Vietnam Environment Award 2017 by the Ministry of Natural Resources and Environment for the Group's great achievements in application of environmental protection solutions into production and business activities.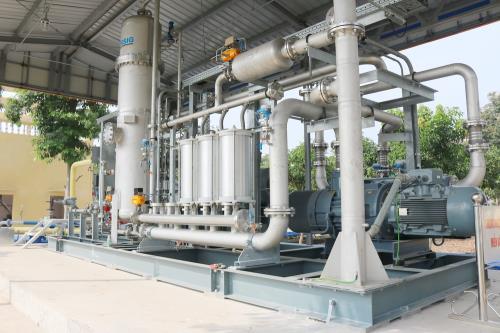 The vapour recovery system at Duc Giang Oil Depot. Photo: Petrolimex
The Vietnam National Petroleum Group (Petrolimex) said it had spent around 7 per cent of total investment capital upgrading fire fighting and prevention, and environmental protection equipment.
The Group has applied the automatic tank overflow warning device to warn and limit possible oil spills in the process of charging and discharging fuel at oil depots
At present, all Petrolimex's oil depots are equipped with devices such as oil spill containment boom, oil skimmer, sorbents to stay well-prepared for any possible oil spills.
Over the past 10 years, Petrolimex has installed nearly 10,000m of oil spill containment boom and equipped tug boats for almost all key sea an river ports to deal with oil spills if any.
The Group has renovated, and installed internal floating roof and heat reflective paints for all petroleum storage tanks, which helps reduce over 90 per cent of natural evaporation of petroleum into the environment as well as brings about business efficiency thanks to reduced shrinkage.
Since 2007, Petrolimex has applied the closed petroleum-receiving technology and vapour recovery technology at all more than 3,000 petrol stations across the country, to minimise environmental pollution and control the risk of fire and explosion at petrol stations.
Of note, Petrolimex funnelled nearly VND27 billion (US$1.2 million) installing a vapour recovery unit (VRU) at Hanoi-based Duc Giang Oil Depot – considered a Petrolimex's major petroleum distribution centre in the North in 2015.
With about 1.5 million tonnes of petroleum being charged in and discharged from warehouses annually, the solution is effective in reducing petroleum losses, improving working conditions for labourers and protecting the air environment. It is expected that this investment will be quickly recovered by 2020.
Petrolimex said the Group will further spending on environmental protection solutions, including the installation of vapour recovery system at Nha Be Oil Depot.