Determined to move forward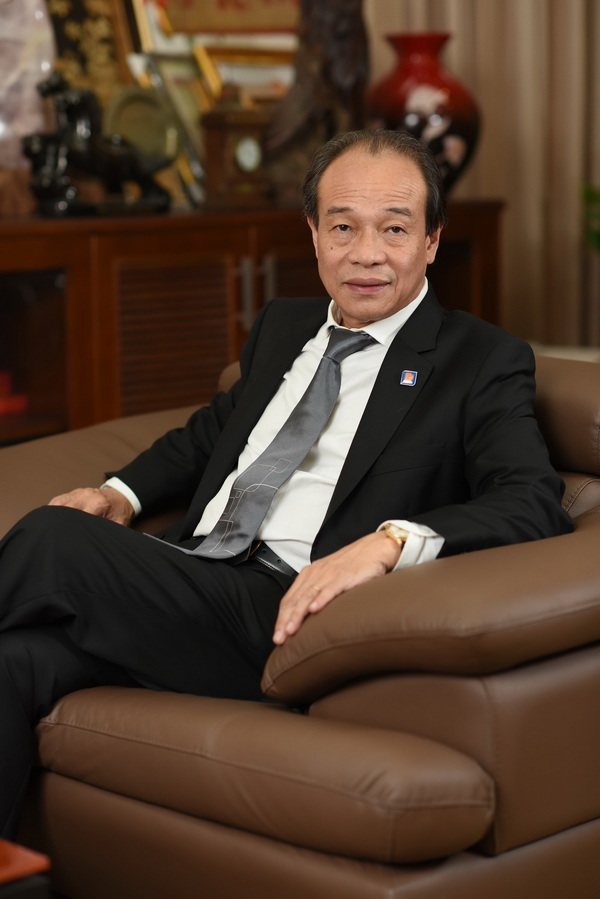 PLX – a name with inspirational meanings to investors – has left a deep impression in the heart of customers. The Cong Thuong (Industry & Trade) magazine speaks to Petrolimex chairman Bui Ngoc Bao to learn more about Vietnam's leading energy corporation.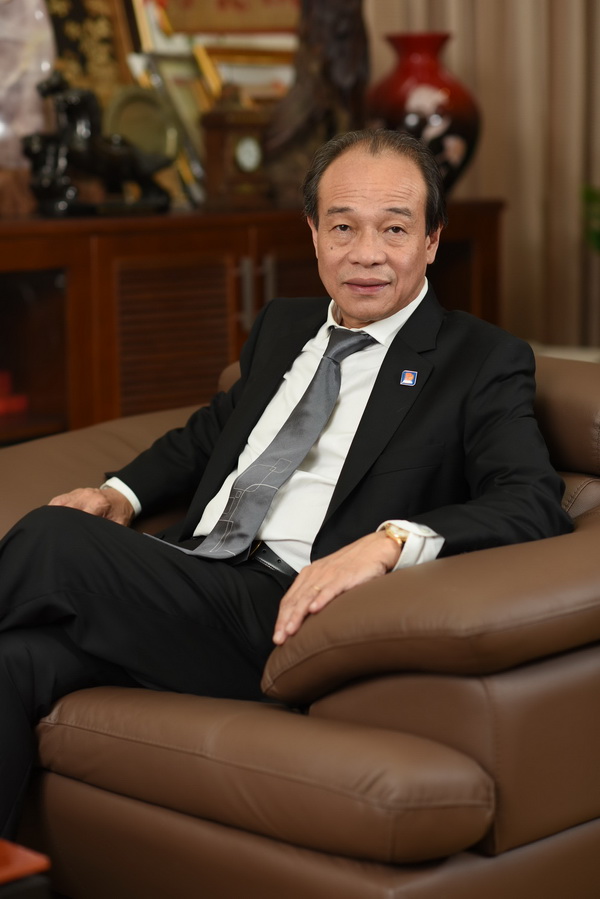 Petrolimex chairman Bui Ngoc Bao
As a person that has been working for PLX since your graduation and has undertaken various positions to the current highest post, could you please elaborate on core values of PLX?
Petrolimex is a large economic corporation. Since its inception, the company has entered the 63rd year but in terms of its historical tradition, the Group has celebrated its 90th anniversary. During such a long journey, PLX has gone through numerous development stages with varied strategic duties.
And the very core values of PLX are: Tradition, Determination and Aspiration.
I have been working for PLX for almost 34-35 years since late 1983. Now I think I am lucky to work in a collective with numerous development stages and in various positions from working in technical, science research and business areas to joint ventures with local and foreign firms; to being director of member company, Deputy Director General, Director General and now Chairman.
At PLX, previous generations of leadership always have valuable experiences to convey to the following generations with the desire to move the business forward.
So the core of PLX that I'm talking about here is my experiences during the development stages of the Group and the tradition passed down from previous generations that I always appreciate and show gratitude to.
PLX does business in seven areas and was ranked top VN30 shortly after it was listed on HoSE. The corporate management includes various contents, so which one is the most important?
To PLX, the most important element is discipline.
For a large-scale enterprise that is trading a relatively specialised commodity, the governance system is of overriding significance - a strict and highly concentrated top-down system.
Probably PLX is one of the few businesses that still manage their operation in an extremely tight and concentrated manner.
With the revenue of hundreds of thousands of billions of dong being made under the context of limited infrastructure, whilst financial risks/incidents are recorded at the lowest level as compared to other types of similar operations, it is obvious that the discipline is strictly enforced.
It is to say that people play a key role to such efficient corporate management, but with the assistance of science and technology.
It was not by chance that soon after PLX was officially listed on the stock exchange, it created a resonance with investors and market capitalisation, and PLX quickly entered the top VN30. PLX had publicised information before April 21, 2017 so as investors could gain highly trusted information before making decisions to buy PLX shares on Vietnam's leading stock exchange (HoSE).
Transparency in PLX is not only seen through financial and accounting data and governance work, but also in the whole production and business system, especially the network of Petrolimex petrol stations that are supplying consumers nation-wide with high-quality products/services in consideration to environmental protection.
We talk much about the role of a leader. In your opinion, what should a leader do to bring into full play his/her role? What are the most important qualities of a leader?
Managers/administrators set forth numerous common standards for the head of businesses in the world regardless of the type of business and its ownership structure. Therefore, the head of a business must satisfy these common standards.
Nevertheless, when a leader heads particular business(es), s/he sets forth different development directions to uphold her/his role.
As far as I'm concerned, I think that in order to move a whole system forward, a leader must fulfill her/his role in the management work, which means s/he must brainstorm right and practical strategies; dare to think, dare to do, dare to make decisions and know how to sow business aspirations into his colleagues.
The head must be very determined, confident and forward-looking; and must dare to take responsibility for what s/he does and for what s/he asks others do.
Are you satisfied with PLX's status quo? What else could you do for the development of PLX?
When a leader is satisfied with the business, perhaps the business has already reached the top.
Thus, it can be said that I'm satisfied with specific progresses that have been made, but the next steps always lie ahead.
Our business environment is still moving, PLX resources are also moving; PLX medium-and long-term tasks are still in need of conditions so as PLX will be a leading energy corporation of Vietnam and internationally known as a trusted partner with full potentials to adapt to the development of the era.
For instance, the projects of refining petrochemicals, reducing the State ownership to below 51 per cent, developing clean energy such as bio fuel; liquefied natural gas or EURO 5-6 standard products, and so forth, the fourth industrial revolution will continue affecting the investment process, and application of science and technology into production, business and corporate management activities will be more and more effective.
It is not far off, all these projects should be implemented in the PLX plan for the 2018-2023 period with a vision to 2030.
That is the story of vision, direction with concrete planning and human resources and increased risk management tools to ensure that the enterprise always develops in the right direction and efficiently.
What is the key message that you want to convey to the whole Petrolimex staff as well as readers, consumers, partners, and shareholders/investors Vietnamese and foreign?
Frankly speaking, I am very grateful to the whole staff, shareholders/investors, partners, customers/consumers and readers/public for their understanding, trust and company over the past 60 years, especially in the recent ten years when PLX restructured to become an economic corporation with many positive points as currently seen.
PLX is always confident in the products/services/utilities supplied to customers and we are very proud of Petrolimex brand.
PLX will always deserve your trust and make efforts to satisfy your expectations.
Tradition, determination with the desire to move forward – that's the key message that I want to convey to all.