QR Code identifies origin of Petrolimex lubricants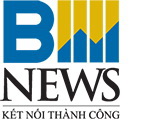 Petrolimex Petrochemical Corporation (PLC) has added a QR code on the packaging of Petrolimex lubricants to help customers identify the origin of goods.
PLCsaid the implementation of the authentication stamp would enable customers to get detailed information about products such as quality, user guide, and certificates of quality and origin fully and quickly. Thus, customers can quickly and effectively recognise the origin of lubricants produced by PLC and avoid purchasing counterfeit goods in the market.
Accordingly, a buyer who buys a product for direct use is advised to scratch off the silver aluminum on the authentication stamp to see the QR code and message code. Then customers use a camera phone (installed with CheckVN software available on the IOS Appstore or Android CH Play) to scan on the QR code for detailed information authenticating the origin of the product.
Nevertheless, authentication is provided only once. From the second check, the system only informs that the product is sold, plus general information and information on quality certificate attached to the shipment.
For non-camera phones, customers can get the message code on QR code 2 and send a message to 8077 to be authenticated using the following syntax: PLC (Code). SMS code starts with letters "A", B, C…and any eight numbers)
PLC said the Corporation would attach authentication stamps on products step by step. It means that for items produced by PLC, the company will prioritise selling items without a QR2 stamp, and then items with QR2 stamp (FIFO – First In First Out).
For items mixed by PLC for Total Vietnam, PLC will stamp the QR2 to confirm origin of the products manufactured by PLC for Total Vietnam.
For Total Lubmarine items imported by PLC, PLC will prioritise selling items without a QR2 stamp, and then items with a QR2 stamp. For other items imported by PLC, PLC will only stamp QR2 upon specific demand for particular shipment.