No room for the term "difficulty" in my business philosophy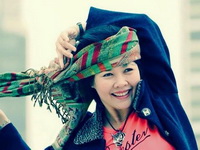 The year 2014 witnessed fluctuations on both world and domestic oil and gas markets. In the second half of the year, the oil and gas price fell down sharply, seriously affecting the domestic oil and gas industry. Nevertheless, leading oil and gas enterprises in Viet Nam were still performing well, providing an abundant resource of goods and services. This created fierce competition. These difficulties posed not a simple question for not only Petrolimex Vietnam but also for the Group's subsidiary companies.

Petrolimex Phu Khanh's Chairman and Director Le Tien Duan
The following is an interview with Mr. Le Tien Duan – Secretary of the Party Committee, and Chairman and Director of Petrolimex Phu Khanh, the company that has demonstrated an impressive growth in three consecutive years.
- Could you please let us know whether Petrolimex Phu Khanh run into any serious difficulties besides those mentioned above?
Yes, challenges were many. For instance, other competitors established their own distribution channels and managed to control the market share by offering discounts. To make it clear, they always offered price levels which were even lower than our wholesale price from VND100 to VND400 per litre. As a result of these moves, we lost some of our regular customers and our sale even went down critically. In addition, the retail price of oil and gas is regulated by the State. In 2014, the State increased the oil and gas price four times and slashed it 20 times. In the second half of the year alone, the oil and gas price consecutively declined for 14 times. "Exploiting loopholes in the law" to compete is an actual phenomenon leading to the unfair competition. This was a real challenge for our company.
- Is it true that "in this playing field" enterprises must find and bring into full play their advantages to rise up?
It is true! An enterprise wants to prosper it must see challenges to overcome and find out advantages to be the springboard for development. Disadvantages and advantages are always two sides to an issue, and always co-exist. Our company did not stay out of such rule. Petrolimex Phu Khanh is doing business in the three provinces of Khanh Hoa, Phu Yen and Ninh Thuan. Besides advantageous terrain, our company has always enjoyed favorable conditions given by provincial People's Committees and relevant departments and sectors in business activities, especially in developing the retail network. Petrolimex is a prestigious brand and favoured by the majority of customers and partners. This is an extremely great advantage for our business. In addition, the construction of a range of infrastructure and traffic works in the Khanh Hoa, Phu Yen and Ninh Thuan provinces in 2014, hiking the demands for oil and gas, especially demands for retail purchase. That was perhaps the reason why the total sales in 2014 increased as compared to 2013.
- It is forecast that doing business in 2015 would be more challenging and fiercer, wouldn't it?
To be exact, in business there is no year which is simpler than others as well was there is no severe or easy difficulty. One must always find opportunities out of difficulties. In my business philosophy, there is no room for the term "difficulty". Each employee must see, encounter and manage to overcome difficulties. Whenever facing difficulties, they should not become discouraged or step back.
- Could you please talk about specific solutions that Petrolimex Phu Khanh works out in 2015?
We had to anticipate many situations and require all staff to be well aware of their role and responsibility towards the existence and development of the company so they would attempt to fulfill their tasks in 2015 as well as in the years to come.
In other words, we fully analyze the business market and have a thorough grasp of information to orient and come up with flexible and practical solutions to the market in three provinces of Khanh Hoa, Phu Yen and Ninh Thuan in line with the State and the Group regulations to boost the sale in all means. We also attach much importance to the Group and the Company's prestige and status in the field of oil and gas business and Petrolimex products including gas, lubricant, Jana laundry detergent, insurance, and paint, and other services.
We will make full use of commercial advantages from petrol stations to diversify goods and services which are expected to support the oil and gas business and increase income for employees. We commit to do well services offered before, during and after sale; and commercial civilization. We will continue renovating measures to manage petrol station system to increase the direct retail sales. We will also apply policies appropriate with distribution agents and wholesale purchasers to stabilize and develop customers.
When the stars have aligned, I'm convinced in the stability and development of the Petrolimex Phu Khanh.
- Thank you for your time for the interview.

Petrolimex Phu Khanh inaugurates a new petrol station in Van Ninh District


Petrolimex Phu Khanh's fleet transports oil and gas to areas in the region.