Giong Trom's happiness
On 02.17.2017, the inauguration ceremony of Gon Rural bridge and road - donnered by Petrolimex with total investment value of more than 2 billions VND - in Thoi Thuan hamlet, Ben Tre province (connecting Chau Hoa commune with Giong Trom town) was held by the coordination between Vietnam National Petroleum Group (Petrolimex/The Group) and People's Committee, Giong Trom district, Chau Hoa commune, Ben tre province.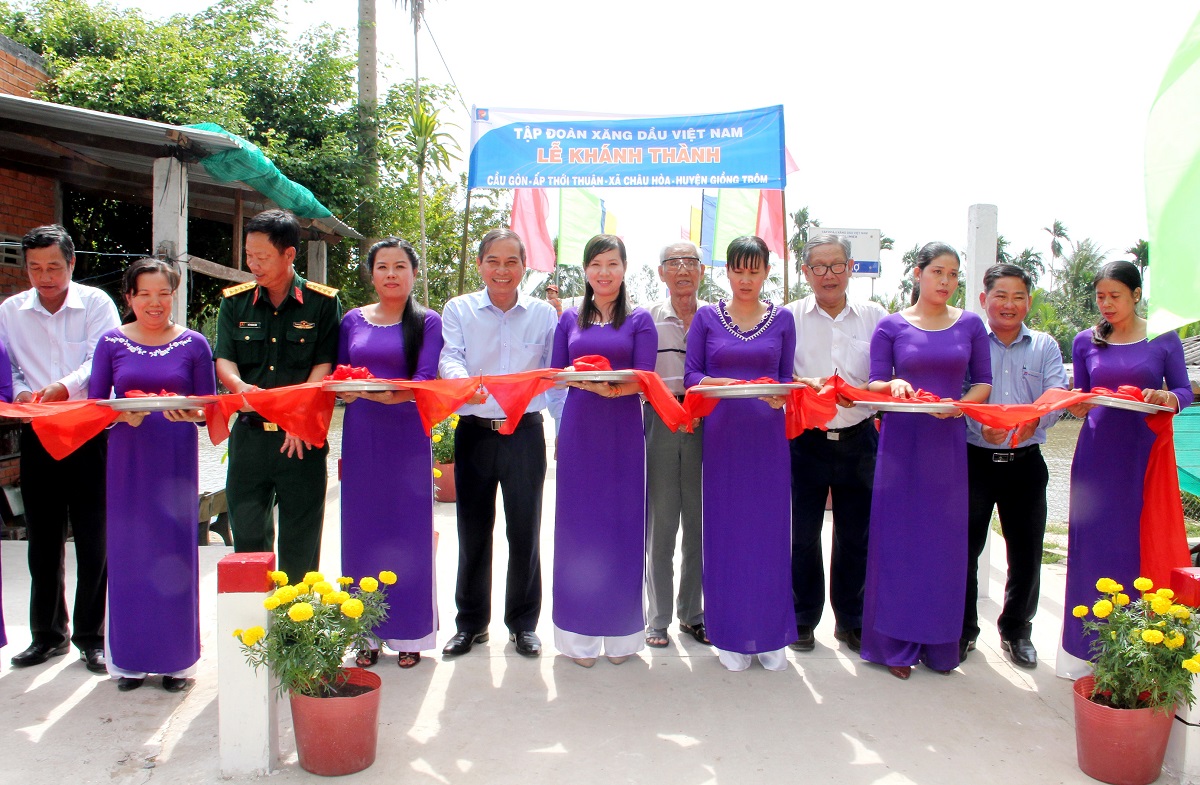 Representatives of Petrolimex and local government leaders cutting the inauguration banrol together...
... Gon bridge ...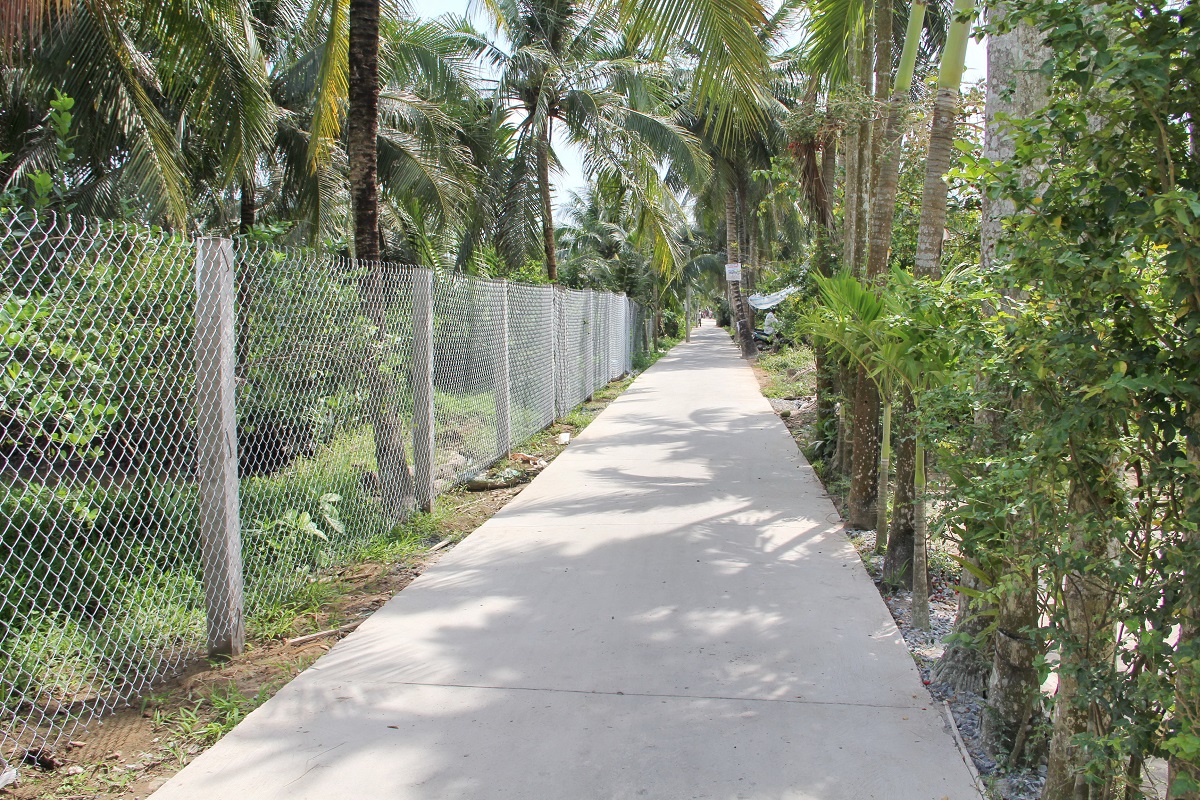 ... And the road to Gon bridge, Thoi Thuan hamlet, Chau Hoa commune, Giong Trom district, Ben Tre Province
Attending at the inauguration ceremony, on Petrolimex side there are director of Petrolimex Saigon Trinh Ba Bo, Chairman - Director of Petrolimex Ben Tre Pham Van Thinh, Petrolimex Saigon Unions vice president Luong Viet Kien. On the local side, there are Former leaders and Representatives of the Ben Tre province departments , Giong Trom district People's Committee, Chau Hoa Commune People's Committee and lots of local people.
Rural bridges and roads connect Thoi Thuan hamlet, Chau Hoa commune to Giong Trom town, Giong Trom district is the project implemented under the social welfare policies of Ben Tre province which Petrolimex signed on 04.15.2015 about building social contructions on Ben Tre province in 2015-2019 period.
The reinforced concrete bridge has a length of 67 meters - 2.5 meters wide, with a total investment value of 2.25 billion VND, is solidly built, spacious to replace the old cable-stayed bridge with spheres small-scale steel, which was damaged and degraded by the effects of floods. The new rural bridge helps facilitate the local people's living, travel and reducing river accident risks. Especially, building the new rural bridge has created favorable conditions for the pupils to go to school, improving their knowledge to contribute their hometown full of heroic traditional and history Dong Khoi.
Representatives of Chau Hoa commune people, Mr. Ha Van Thao expressed the happiness, excitement by the new spacious, clean and beautiful rural bridge, therefore certainly ensuring the safety of the pupils , the practical helpness for people traveling favorable in daily activities. Mr Thao also said the commitments of regularly perform renovations to preserve the long-term use.
At the inauguration ceremony, Petrolimex Saigon and Petrolimex Ben Tre gave 40 encouraging gifts to pupils for studying well and share the burden with difficulty people in local area.
Some pictures at the inauguration ceremony: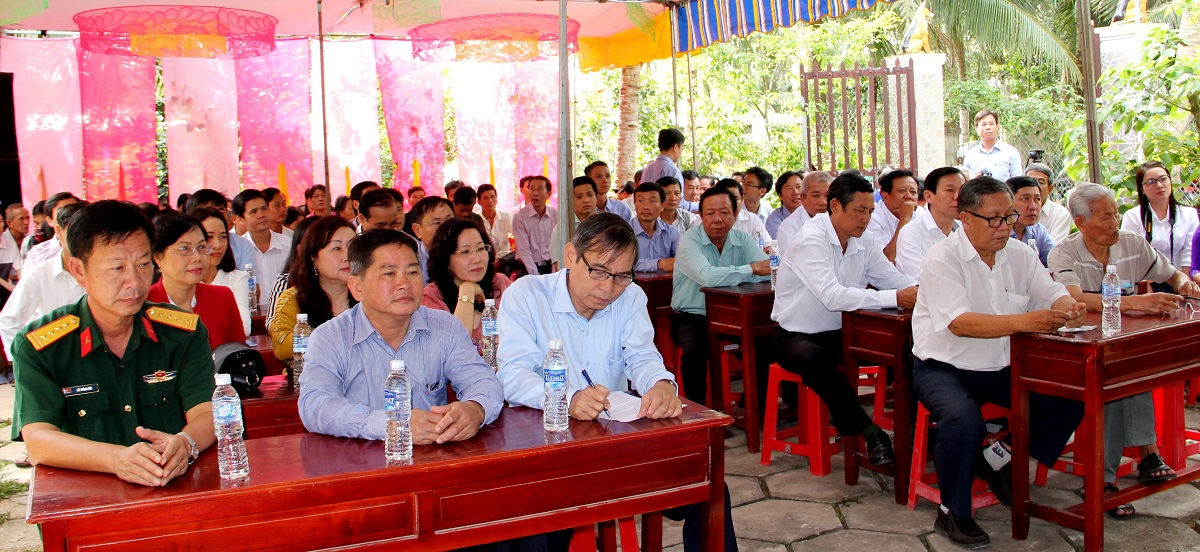 Over view the inauguration ceremony of Gon rural bridge and road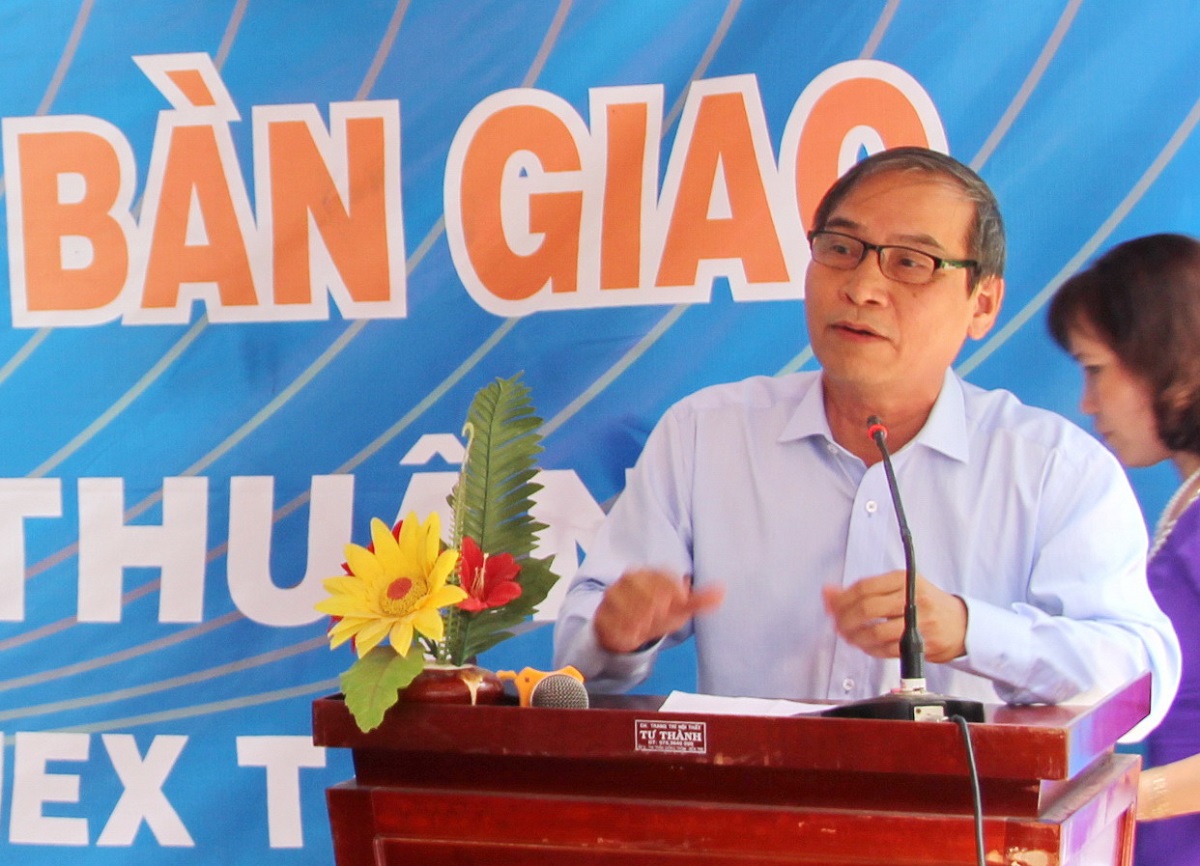 Speaking at the ceremony, Director of Petrolimex Saigon confirms this people's welfare service works is really meaningful from the heart, express gratefulness of Petrolimex employees to Ben Tre province - the hometown of Dong Khoi Revolutionary heroic traditions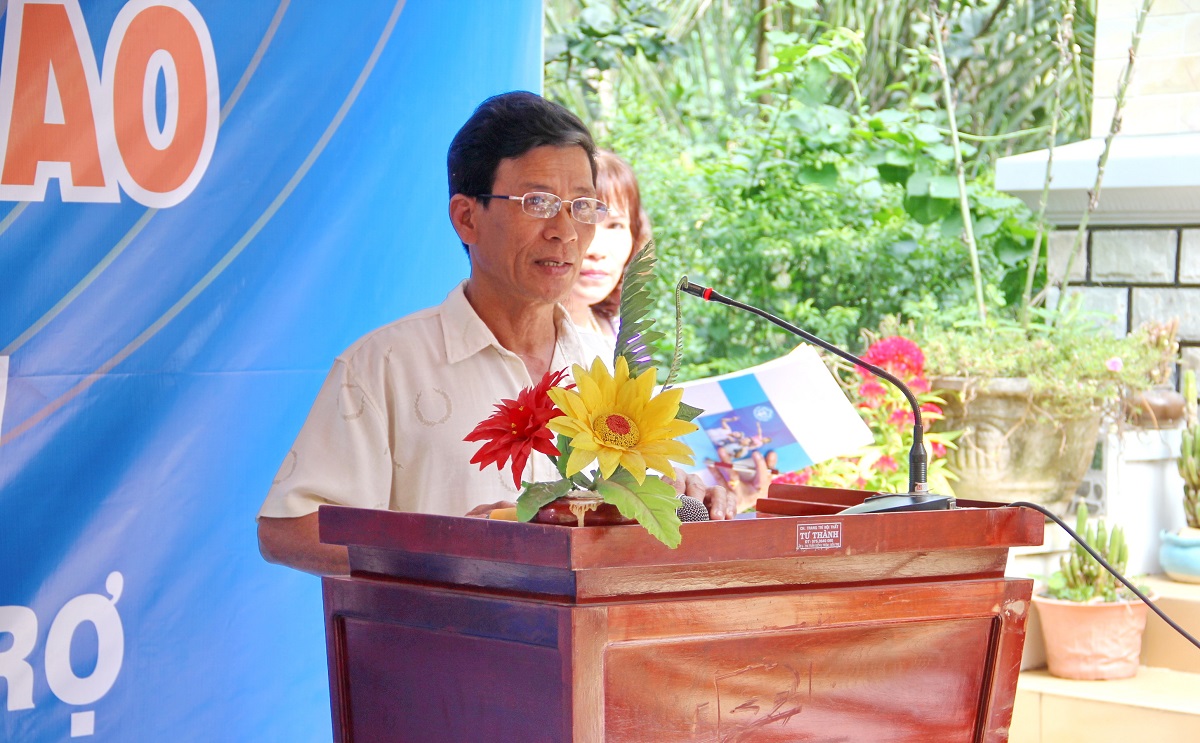 Representative of Chau Hoa commune people Mr. Ha Van Thao says thanks to the donors and expressed the happiness, excitement with the new rural bridge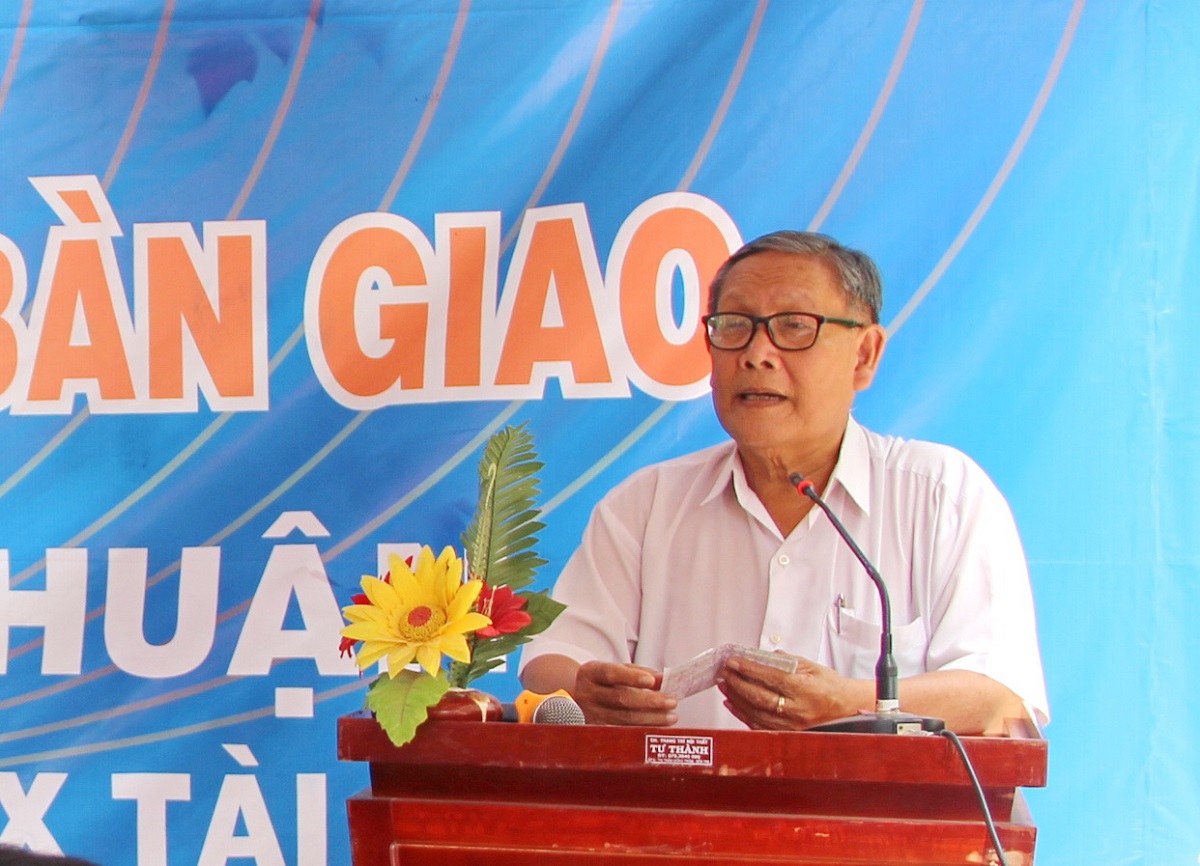 Former Vice Chairman - Chairman ofBridgeScience and Technology of Ben Tre Province - Labor Hero renovation era Trinh Van Y composes a pair of poems: "On the bridge over the bridge waving hats, thanks the donor deeply from the bottom of heart"

Petrolimex Saigon Director Trinh Ba Bo ...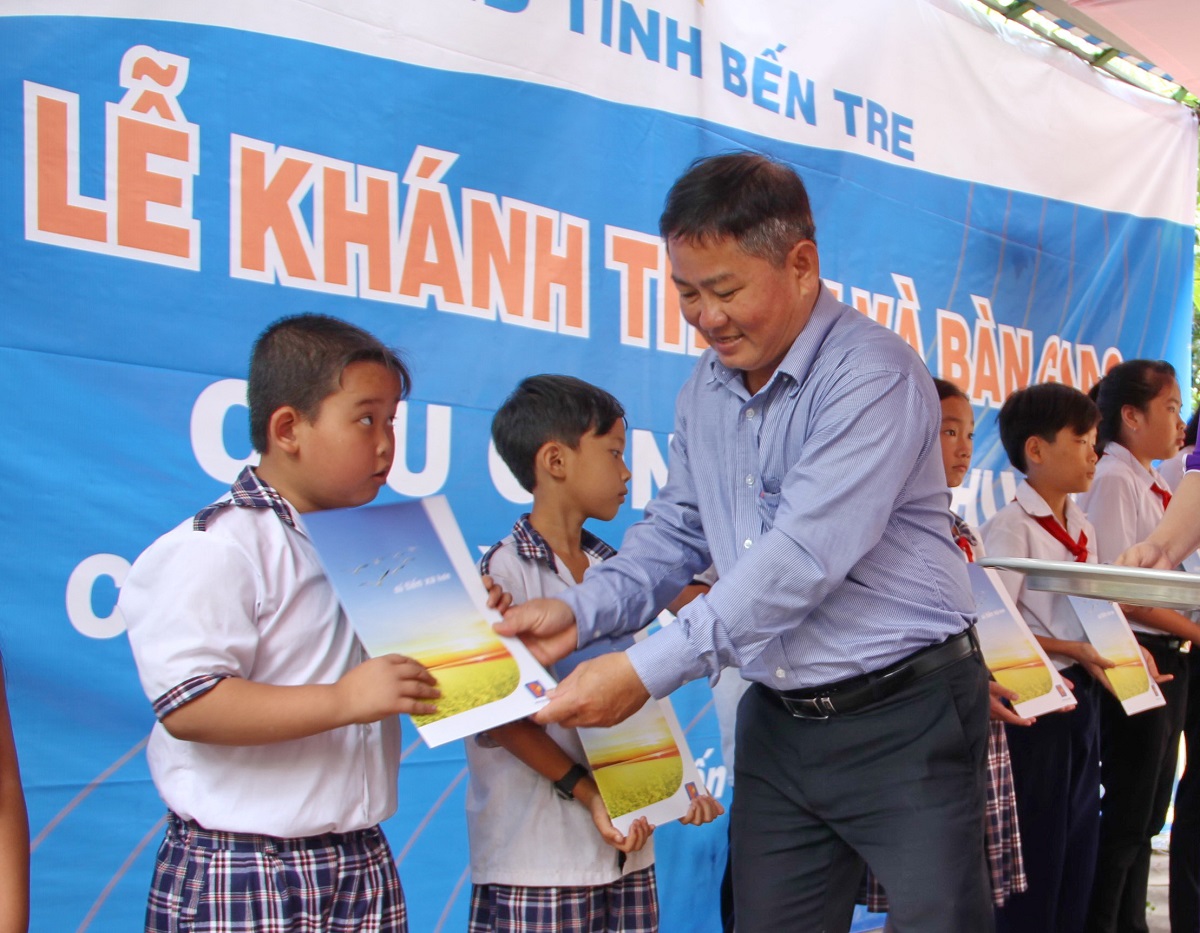 Petrolimex Ben Tre Chairman - Director Pham Van Thinh giving encouragment gifts to kindergarten children, pupils ...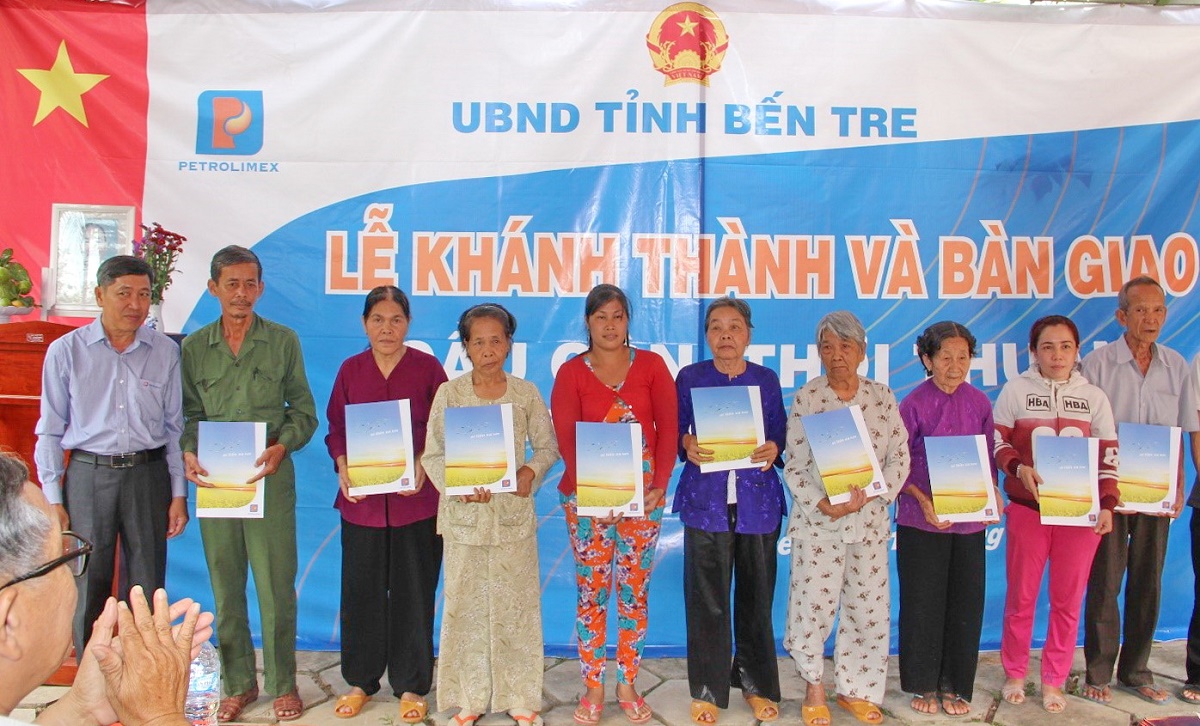 and Petrolimex Ben Tre Deputy Director Do Van Lan (left) giving encouragement gifts to difficulty families of Chau Hoa commune's, Giong Trom district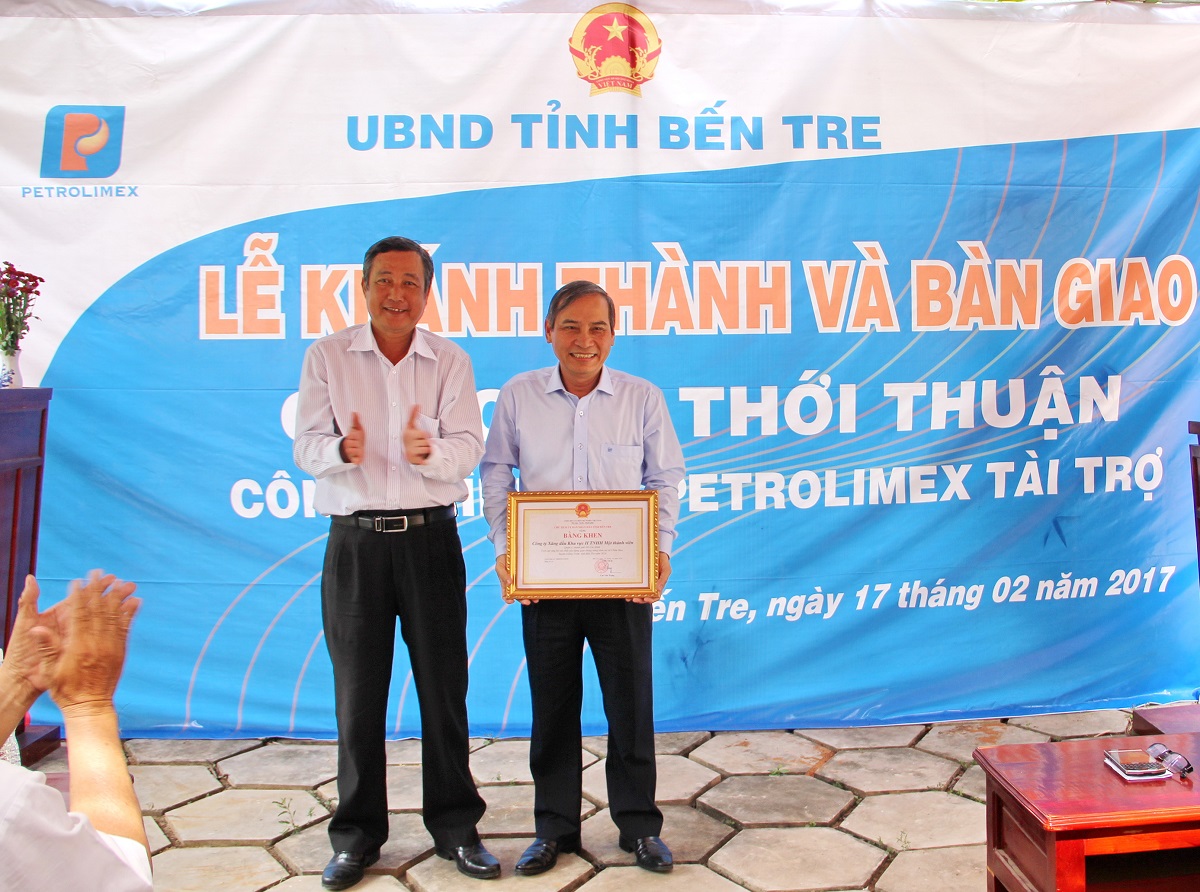 In recognition of the contribution and support of social welfare projects in the province of Ben Tre, on behalf of the Committee of Ben Tre Province, Vice Chairman of Giong Trom district Pham Tan Le awards to Petrolimex's employees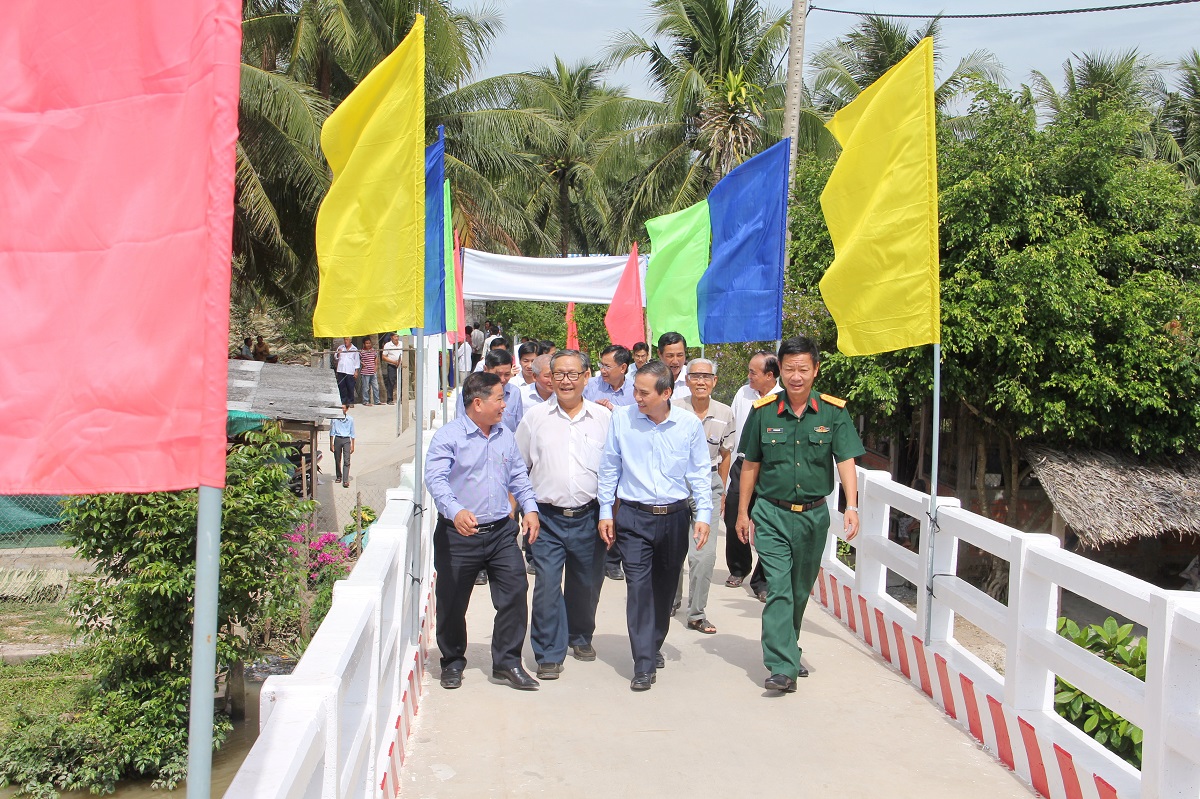 Representatives of Petrolimex donnor, local authorities and local people excite to go on the new spacious bridge …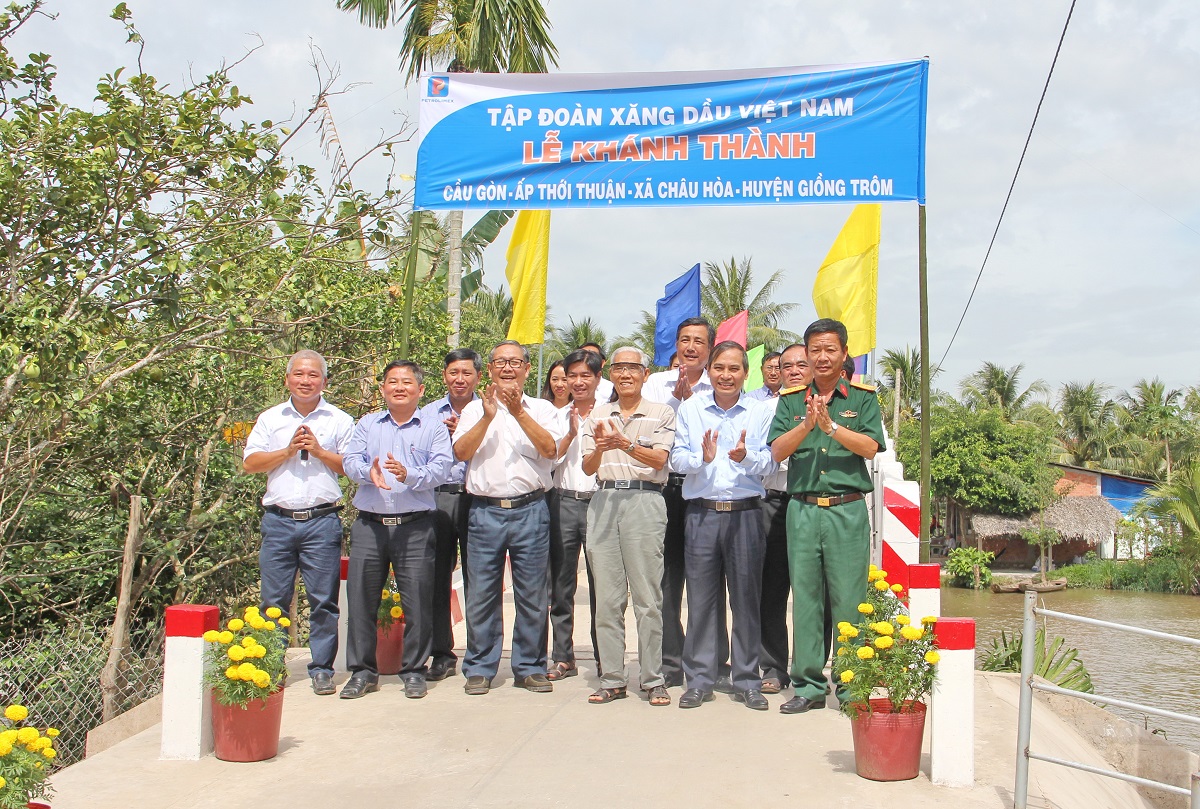 ... And take memorial pictures on Gon bridge together