PM witnesses MOU signing between Petrolimex and JXTG, JCCP
On July 1 in Tokyo, Japan, Chairman of the Vietnam National Petroleum Group (Petrolimex) Pham Van Thanh and Representative Director, President of JXTG Holdings Tsutomu Sugimori signed a memorandum of understanding (MoU) on cooperation in research in the field of liquefied natural gas (LNG) and gas in Vietnam.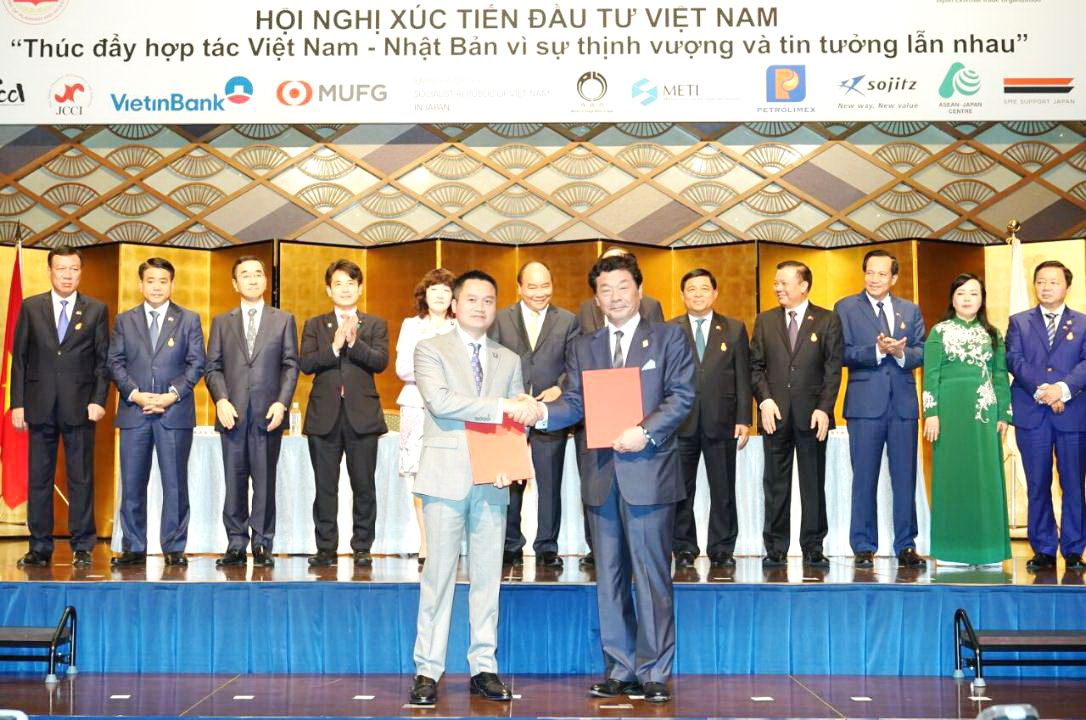 Petrolimex Chairman Pham Van Thanh and JXTG Representative Director, President Tsutomu Sugimori exchange MoU within the framework of the 14th G20 Summit in Japan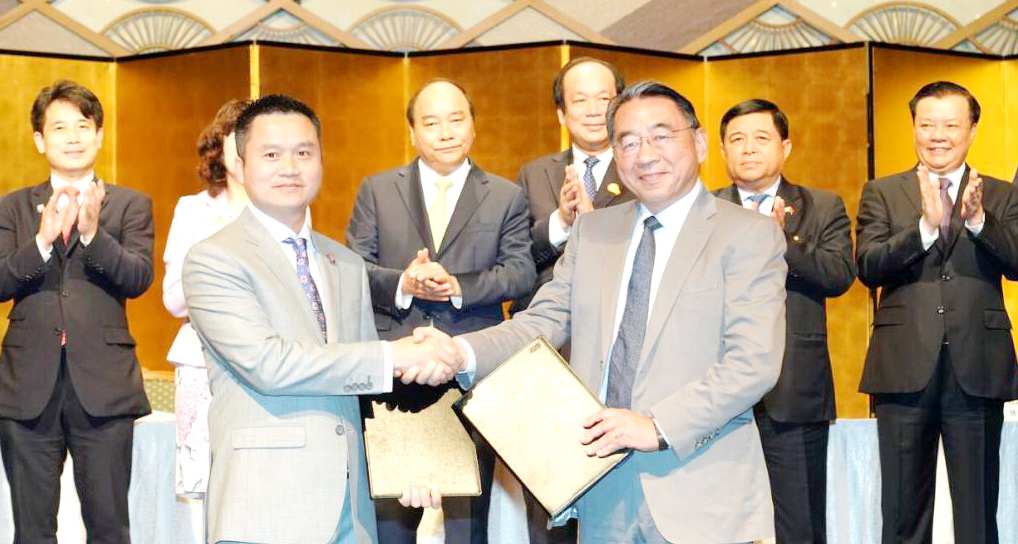 Petrolimex Chairman Pham Van Thanh and JCCP CEO Tsuyoshi Nakai exchange MoU in training and technical cooperation
The MoU was signed within the framework of the "Vietnam – Japan investment promotion and business connection conference" jointly organised by the Ministry of Planning and Investment of Vietnam and the Japan External Trade Organisation on the occasion of the Prime Minister Nguyen Xuan Phuc's attendance at the G20 summit in Japan.
The document was signed under the presence of Prime Minister Nguyen Xuan Phuc and officials from both Vietnamese and Japanese governments.
JXTG is currently a strategic shareholder of Petrolimex and holds an 8 per cent stake in Petrolimex. The MoU is a foundation for the two sides to work together to develop a detail report on LNG and gas in Vietnam, serving an upcoming LNG project of Petrolimex.
In the coming time, Petrolimex will focus on building a LNG terminal in south central coastal province of Khanh Hoa. Previously, Petrolimex also signed an MoU with Vietnam Electricity (EVN) to develop clean energy.
Accordingly, Petrolimex will supply LNG for power plants built by EVN in Khanh Hoa Province. With the advantages of warehouses, deep-water port location and fleet, Petrolimex will import frozen LNG and store it at the Nam Van Phong LNG Warehouse to provide fuel input for power centres in the area and the areas nearby.
It is expected that the Gas Power Centre and LNG Terminal of EVN and Petrolimex will be implemented in two phases: Phase 1 will construct two gas turbine thermal power plants with total capacity of 3.000MW and Van Phong LNG Terminal with a capacity of 180.000cu.m; Phase 2 will continue building two gas turbine thermal power plants with a capacity equivelant to Phase 1 plants.
On this occasion, Petrolimex and the Japan Cooperation Centre Petroleum (JCCP) also inked an MoU in training and technical cooperation. The signing is considered a significant step in bilateral cooperation that has been built up by Perolimex and JCCP since 2011.
The cooperation focuses on human resources and technical and technological development in the medium- and down-stream oil and gas inudstry, as well as in other relevant fields, to meet the demand of real development and new energy trends.
Through the MoUs, signatories expect to further strengthen the sustainable strategic partnership for the common development goals and contributing to the fine solidarity between Vietnam and Japan.