Petrolimex launches cashless payment services
On September 16, 2022, the Vietnam National Petroleum Group (Petrolimex) and Ho Chi Minh City Development Joint Stock Commercial Bank (HDBank) officially launch the non-cash payment service with the HDBank - Petrolimex 4-in-1 super card.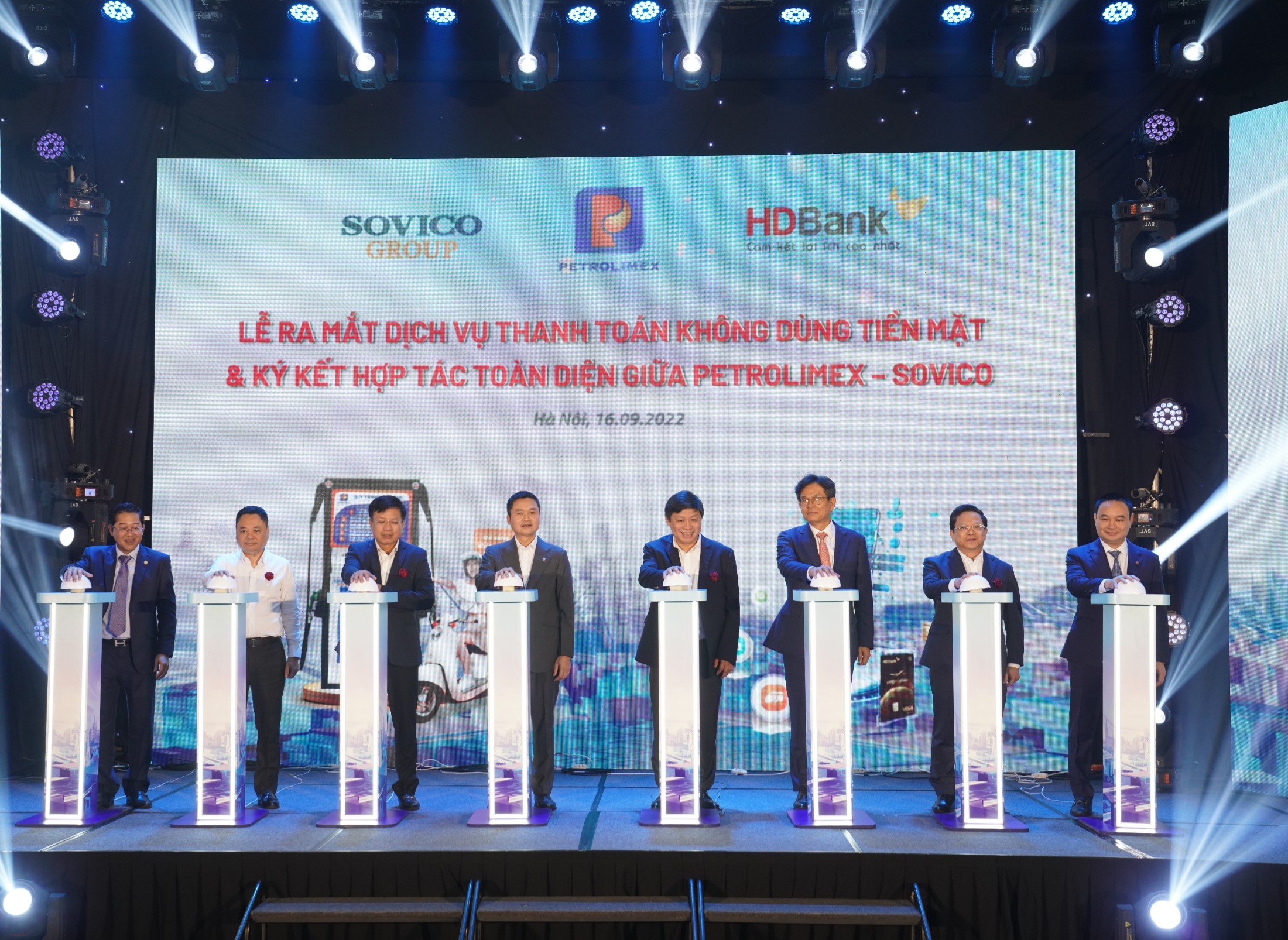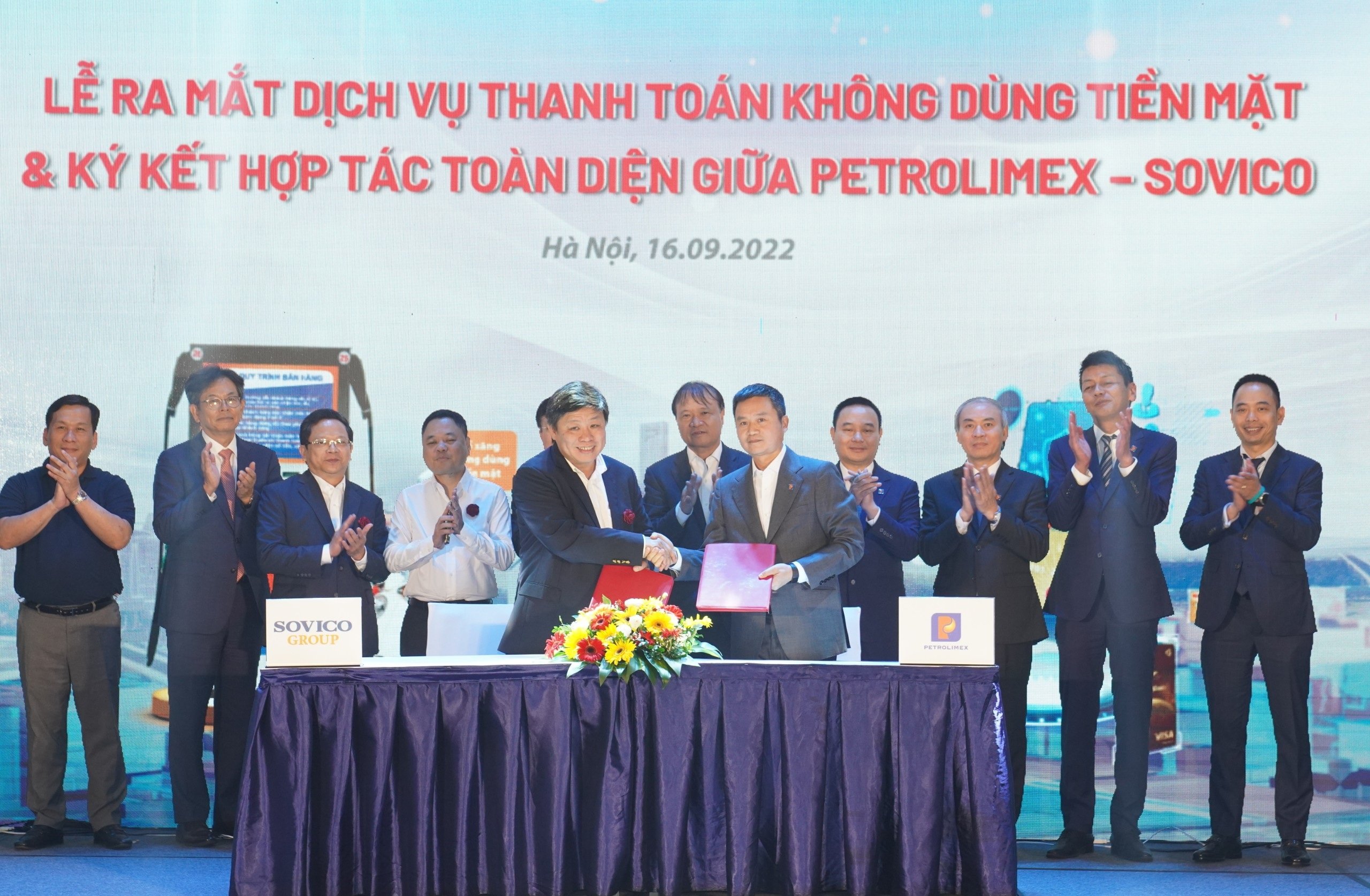 The event marks an important step in the cooperation between Petrolimex and HDBank in accordance with the Government's cashless payment policy, particularly the Prime Minister's Decision No 1813/QĐ-TTg dated October 28, 2021, approving the Scheme on the development of non-cash payment in Vietnam during the 2021-2025 period.
The two sides jointly launched the HDBank - Petrolimex 4-in-1 super card, in response to the State Bank of Vietnam's "Non-cash Day".
On the occasion, the Vietnam National Petroleum Group (Petrolimex) and Sovico Group signed an agreement for comprehensive cooperation. With this strategic agreement, the two Groups which are holding leading positions in numerous key areas will utilise and uphold strengths of each other, mutually contributing to the national socio-economic development and the sustainability of both sides.
Management Board member and General Director of Petrolimex Dao Hai Nam said: "Petrolimex always takes the lead in trading high-quality petroleum products and in applying new technologies in business and corporate governance. Since 2021, Petrolimex has worked with HDBank to successfully implement the non-cash payment project, offering highly-automated and user-friendly utilities for customers nationwide. This is in line with the Government's digital transformation and cashless payment policy.
I'm convinced that with a solid foundation and strong determination, the effective cooperation with HDBank and other partners in the field of non-cash payment will contribute to the growth of non-cash payment transactions through Petrolimex's retail network to 40 – 50 per cent in the coming time."

General Director of HDBank Pham Quoc Thanh said: "In line with the State and Government's policies and under the thorough direction of the State Bank of Vietnam, we and our strategic partners have worked towards a comprehensive digitisation goal and invested in digital applications, promoting a spirit of innovation, creativity, and taking the lead. With experience and results earned from the implementation of digital transformation and digitisation solutions, accompanying the Government, ministries and departments and localities, we and Petrolimex have successfully accelerated the cashless payment and national digital transformation efforts. The HDBank - Petrolimex 4-in-1 super card is a milestone in the cooperation with Petrolimex. The super card is not only a novel and user-friendly payment device but also a tool enabling the two sides to better customer care."  
About Petrolimex:
The Vietnam National Petroleum Group (Petrolimex; stock symbol: PLX) is mainly operating in exporting, importing and trading petroleum, refining petrochemicals, investing in other enterprises to conduct business that Petrolimex has advantages and other business areas as prescribed by law. In petroleum trading, Petrolimex maintains its leading role in the domestic market in line with the Government's direction, operating a network of about 5,500 petrol stations across the country (including over 2,700 stations belonging to Petrolimex and more than 2,800 stations belonging to agents, general agents and franchisees), facilitating consumers to easily get access to goods and services directly supplied by the Group. Besides petroleum products, Petrolimex's petrol stations also offer other commodities and services such as lubricants, gas, insurance, and banking among others produced and supplied by Petrolimex member companies. Petrolimex is a pioneer in applying emerging technologies in business and production activities, which helps increase productivity and better serve customers whilst ensuring energy safety and security, and effective management and business.
Website:  Petrolimex ID : Petrolimex (PLX) – The Vietnam National Petroleum Group
Fanpage: https://www.fb.com/tapdoanxangdauvietnam
About HDBank:
The Ho Chi Minh City Development Joint Stock Commercial Bank (HDBank) is one of the leading commercial banks in Vietnam with over 30 years of establishment and development. With the financial strength and advanced technological foundation, HDBank offers superior products and customer services through an international network, operates efficiently and is trusted by customers. At present, HDBank has a large network of more than 330 branches and over 23,000 transactions across the country, and 14,500 staffers serving some 20 million customers with a list of diverse products and services, notably digital products and services.
Customers can register to get an HDBank Petrolimex 4-in-1 card online quickly and conveniently at https://sieuthe4trong1.hdbank.com.vn