Petrolimex, ENEOS hold 4th summit meeting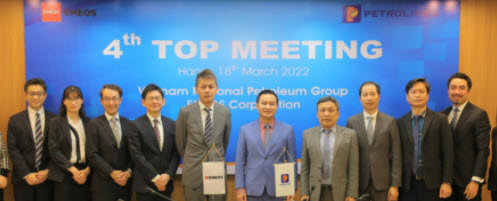 On March 18, the Vietnam National Petroleum Group (Petrolimex/PLX) and Japan's ENEOS Corporation (ENEOS) jointly held the fourth Summit Meeting via the internet with the key location being Petrolimex's office at VCCI Tower, No 1 Dao Duy Anh Str., Ha Noi.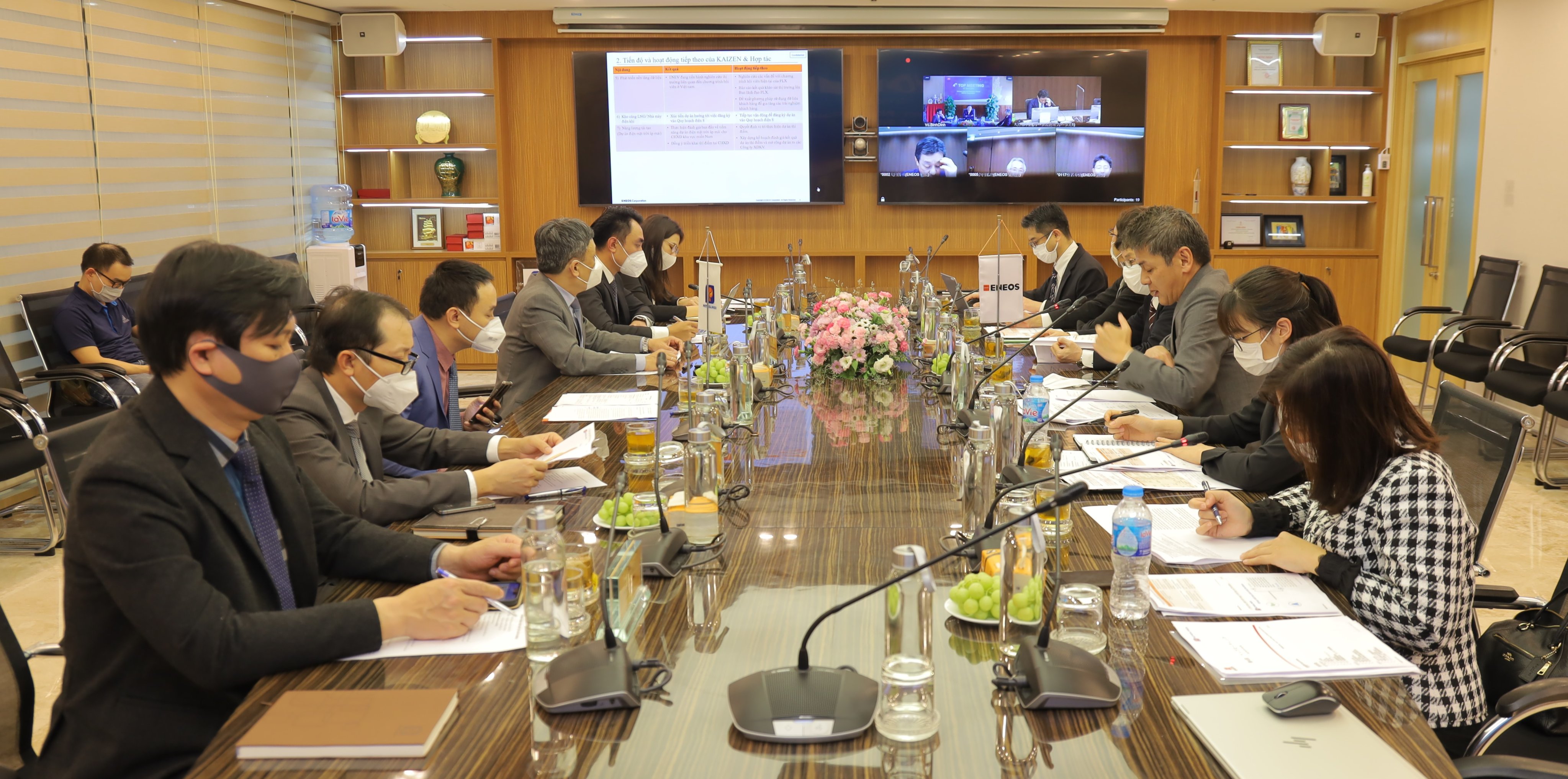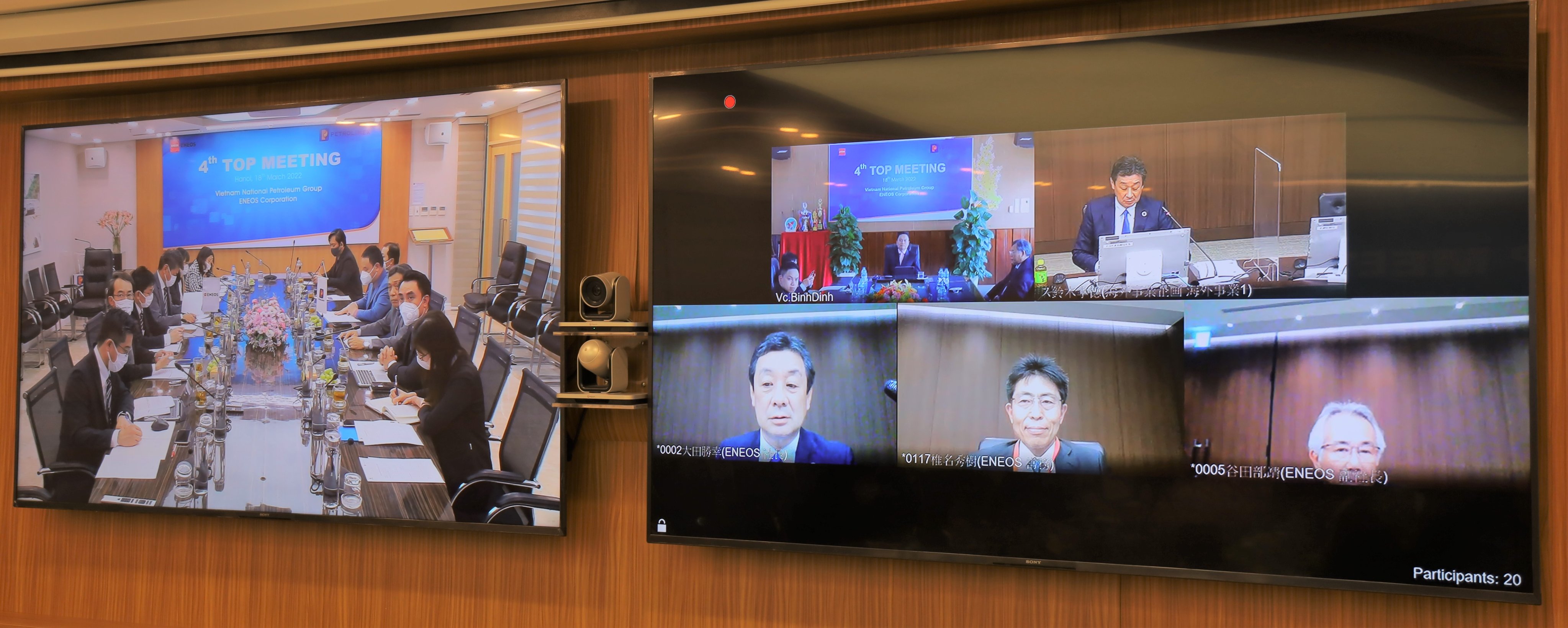 On ENEOS' side, delegates in attendance at the conference included Mr. Ota Katsuyuki – Representative Director and President, Mr. Yatabe Yasushi –Director and Executive Vice President, Mr. Shiina Hideki – Senior Vice President, and Mr.  Kimura Ken – Executive Officer; On Petrolimex's side, delegates in attendance included Mr. Pham Van Thanh - Chairman, Mr. Dao Nam Hai – Director General, Mr. Nguyen Thanh Son – Board of Management member and Deputy Director General, Head of the Kaizen Steering Committee, Mr. Nguyen Quang Dung – Deputy Director General and Deputy Head of the Development Strategy Formulation Division and high-level officers from both sides. 
The fourth Summit Meeting was organised after a two-year hiatus as a result of the COVID-19 pandemic. On the occasion, the two sides reviewed and assessed the implementation of Kaizen cooperation activities over the past time and  worked out plans and development strategy orientations for the coming time as well as shared cooperation and business opportunities in the future.
The event took place in the spirit of honesty and responsibility, demonstrating the fine cooperation relationship between Petrolimex and ENEOS. Following the meeting, leaders from both sides are committed to jointly give directions for Petrolimex and ENEOS to coordinate and support each other in performing tasks of enhancing governance and business efficiency, towards the goal to enable Petrolimex to soon become Vietnam's leading group in supplying clean and environmentally-friendly energy.