"Smart payment – Countless benefits"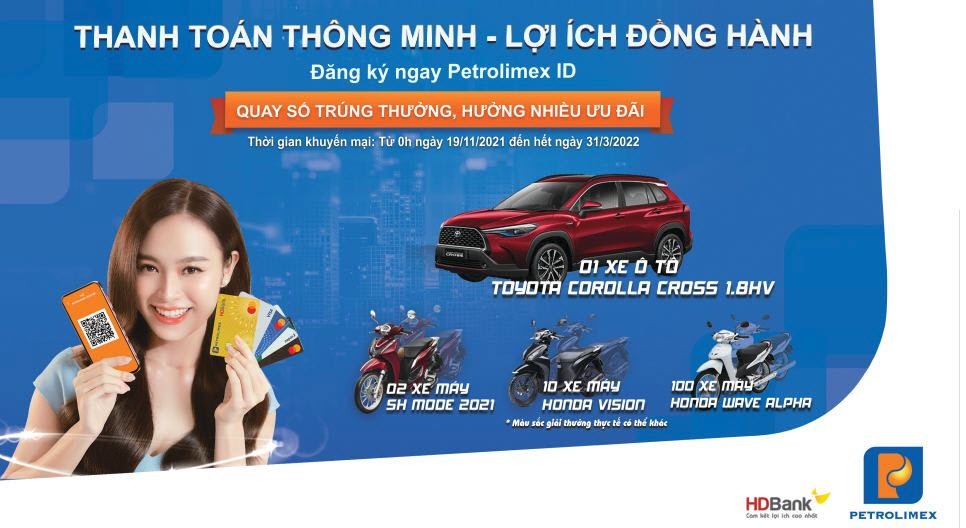 With the aim to become a leading digital enterprise providing various added experiences and services for customers, the Vietnam National Petroleum Group (Petrolimex/Stock symbol PLX) has successfully launched the cashless payment service known as "Smart payment – Countless benefits".
Aligning with the Government's plans to drive Vietnam towards a cashless society, Petrolimex has officially operated the non-cash payment project entitled "Smart payment – countless benefits" nation-wide accompanied by a big promotion programme for customers since November 19, 2021.
Petrolimex's petrol stations accept all advanced payment methods, namely: (1) VISA and MasterCard credit cards; (2) Domestic ATM cards branded by Napas; (3) Scanning VNPAY-QR code. In partnership with Ho Chi Minh City Deveopment Joint Stock Commercial Bank (HDBank), the project applies latest payment technologies to ensure rapid, user-friendly and safe authentication and accumulation of bonus points. 
Besides, Petrolimex develops a loyalty programme through Petrolimex ID. Each Petrolimex ID account after being validated for the first time and making a purchase at any Petrolimex petrol station will receive 01 bonus code to participate in the lottery programme running from November 11, 2021 until March 31, 2022.
Soon after the "Smart payment – Countless benefits" project was launched, reports from some petrol stations in key localities show that customers are quite satisfactory with cashless payment, downloaded Petrolimex app and registered for Petrolimex ID to enjoy added services as well as the Group's promotion programme.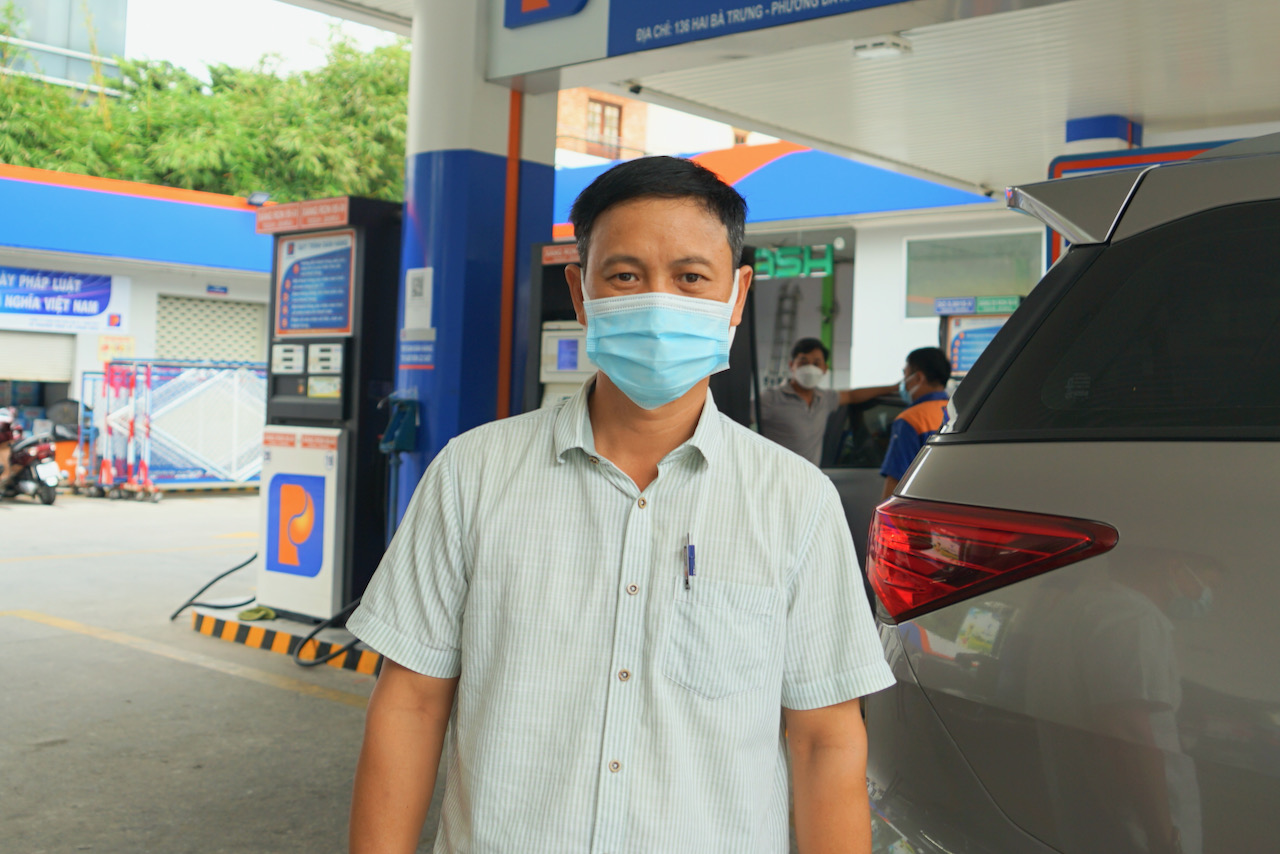 As a loyal customer at Petrolimex Saigon's petrol station No 1, Nguyen Cong Khanh (a resident in HCM City's District 1) said: "When introduced on the non-cash payment and point accumulation programme, I felt so excited. Just a few steps after I downloaded the Petrolimex app, I was validated as a loyal customer of Petrolimex. Without any cash in pocket, I can buy oil and petrol in a quick, easy and accurate manner whilst checking the accuracy of the transaction through Petrolimex app. Petrolimex's cashless payment service helps save our time and ensures safety, especially in the complex developments of the COVID-19 as present. Becoming a loyal customer, I have received practical incentives such as partaking in the lucky draw and accumulating bonus points for each purchase and I can use those points for following purchases of oil and petrol."
Introduced to the service by staff at Petrolimex Hanoi's petrol station No 80, Pham Quang Hoa – Huong Viet Sinh Company Limited, (Gia Lam District - Ha Noi) said: "Aware of Petrolimex's loyalty programme designed for organisations, I registered a Petrolimex ID for our Company to enjoy the accumulation of bonus points from each purchase for the following transactions. The Petrolimex app enables our company's leaders to manage in detail the quantity of goods, daily petrol costs without performing manual comparison. The company can easily manage the data anywhere anytime as details of each purchase is available on the app. I expect that Petrolimex will continue upgrading the app and optimise the app's utilities to bring best experiences for customers."
Eager to register a Petrolimex ID and download Petrolimex app, Dang Tuyet Nhung (Hung Yen City) said she was pretty pleased with the "finding your nearest petrol station" function on the Petrolimex app. Nhung said due to her work she had to travel to various places by her own car. She used to concern most about looking for a Petrolimex filling station when the car ran out of fuel. "I'm no longer worried about that. Simply opening the Petrolimex app, I can immediately find the nearest Petrolimex filling station on the route that I'm travelling," Nhung said.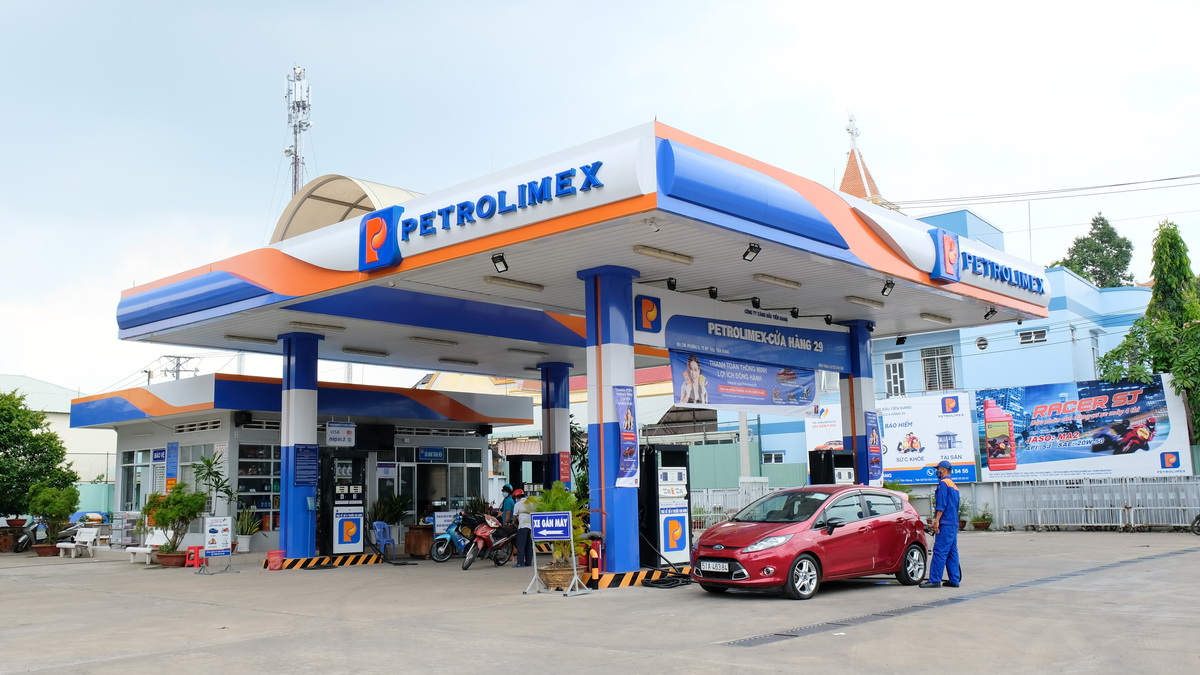 The numbers tell it all about cusomters' acceptance. Within a short period of time since the project was officially launched, more than 100,000 Petrolimex IDs have been registered; including 83,000 downloads of Petrolimex app on App Store and Google Play. Nearly 100 million transactions have been made with value increase day after day; in which payment via Napas ATM cards accounts for 55 per cent; via Visa and MasterCard credit cards 39 per cent; and via VNPAY-QR code 6 per cent.
Till now, despite the continously complicated developments of the COVID-19 pandemic, Petrolimex and HDBank have jointly installed 5,085 POS machines at 2,523 petrol stations of the whole Petrolimex systtem in 62 out of 63 cities and provinces across the country.
Petrolimex Deputy Director General – Head of the Cashless Payment Project  Luu Van Tuyen  said: "The official application of non-cash payment solutions in the system of Petrolimex petrol stations is part of the strategy to develop the Group into a leading enterprise in digital transition, and based on smart, secure technologies to optimise service quality, to further reinforce customers' trust and satisfaction; and concurrently to accelerate the digitisation process at Petrolimex."
The Deputy Director General said the Group was also speeding up studies to seek for cooperation with certain partners including Be Group, and expand the payment channels within the VNPay alliance (including Momo e-wallet), Vinaphone's Mobile Money service and via bank cards co-branded with HDBank.
"Petrolimex will continue investment and research activities to incorporate online sales services with the cashless payment service on the Petrolimex app to bring about optimal utilities for customers," Tuyen said.
It's estimated that at the very moment, the project has gained initial successes thanks to the cooperation of partners and member companies, and particularly the acceptance of customers. Petrolimex believes that non-cash payment will be an inevitable trend and an essential part of Petrolimex's digital transition.
To register a Petrolimex ID, customers can scan QR code printed on leaflets or at any petrol station;  open portal: https://plxid.petrolimex.com.vn or download the app "Petrolimex" on smart phones from App Store (for iOS) and Google Play (for Android) and follow instructions.
For details of the project, please contact:
Hotline: 1900 2828
Website: Petrolimex ID :: Petrolimex (PLX) – Vietnam National Petroleum Group
Fanpage:https://www.fb.com/tapdoanxangdauvietnam