Petrolimex pioneers RON 95-V sale in Vietnam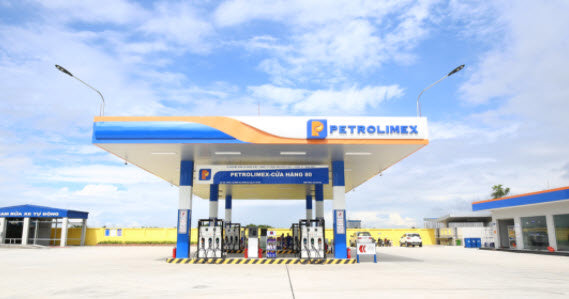 As of January 1, 2022, the Vietnam National Petroleum Group (Petrolimex –stock symbol: PLX) will officially trade the Euro 5 standard RON 95 gasoline (RON 95-V). This is currently the highest-grade gasoline product in Vietnamese market with outstanding specifications equivalent to Euro 5 standards.

The sale of RON 95-V is in line with the Government Decision No 49/2011/QĐ-TTg dated September 1, 2011 (Decision 49) which provides the roadmap for application of level-5 exhaust emission standards to manufactured, assembled and imported brand-new cars and motorbikes as of January 1, 2022.
According to the latest draft of the national technical regulation QCVN 1:2021/BKHCN, RON 95-V has technical requirements (regulating lower vehicle criteria emissions) much higher than the current RON 95-III in the market; especially for quality indicators related to health, environment and engine performance. Regulating lower vehicle criteria emissions enables the internal combustion process to produce lower levels of pollutants; which contributes to reducing exhaust emissions and dust harmful to people's health and environment and at the same time increasing engine efficiency. 
The following table shows specifications of RON 95-V and RON 95-III.


To prepare for the sale of this new, high-grade petrol product, right from the beginning of 2021 Petrolimex built a business plan detailing processes from import, storage to distribution to retail locations. Like the trading of diesel 0.001S – V (DO-V with a sulfur content of 0.001%) that Petrolimex pioneered in early 2018, the trading of RON 95-V requires extremely stringent procedures on product control so that the petrol quality is guaranteed from import to delivery to customers. 
Advantages of RON 95-V as compared to other types of petrol:

As planned and based on the market demand, in the first phase Petrolimex will prioritise trading RON 95-V in localities with large number of registered vehicles as follows: 
+ Ha Noi and surrounding areas in the North: 17 gas stations.
+ Da Nang City and surrounding areas in the Central: 11 gas stations.
+ Ho Chi Minh city and surrounding areas in the South: 120 gas stations.
Through the app "Petrolimex" and the "Search for gas stations" feature on the website www.petrolimex.com.vn, it is easy to locate a Petrolimex gas station that trades RON 95-V. The Group will continue to closely follow market developments and study consumer needs to have a business plan suitable for the next phase on the principle of ensuring two criteria (i) corporate business efficiency and (ii) best satisfying consumers.
When applying the Euro 5 emission limits, it is important to note that:
Euro 5 petrol has technical requirements higher than other types of low-grade fuels. That vehicles equipped with Euro 5 engine use incompatible fuel will probably cause problems to the fuel injector, the diesel particulate filter (PDF), the air fuel ratio (A/F) sensor (broadband lambda sensor), oxygen sensor, etc., which  shortens the engine's lifespan due to high sulfur content in fuel; and forms sulphuric acid (H2SO4) that leads to corrosion in gasoline engines. When a vehicle gives certain warning signs, the engine performance reduces, causing low engine power and high fuel consumption.

Vietnam Automobile Manufacturers' Association (VAMA) recommends that customers  use fuels with the same or higher standards as the vehicle's engine standards. If the vehicle reports errors or any damage as the fuel used doesn't meet Euro 5 standards, the customer will be entitled to proper support and warranty depending on policies of each manufacturer.
As such, it is most reasonable for Euro 5 engines to use Euro 5 fuel, avoiding or minimising the use of fuels with various quality.