Petrolimex honoured among the top 10 listed companies with best annual reports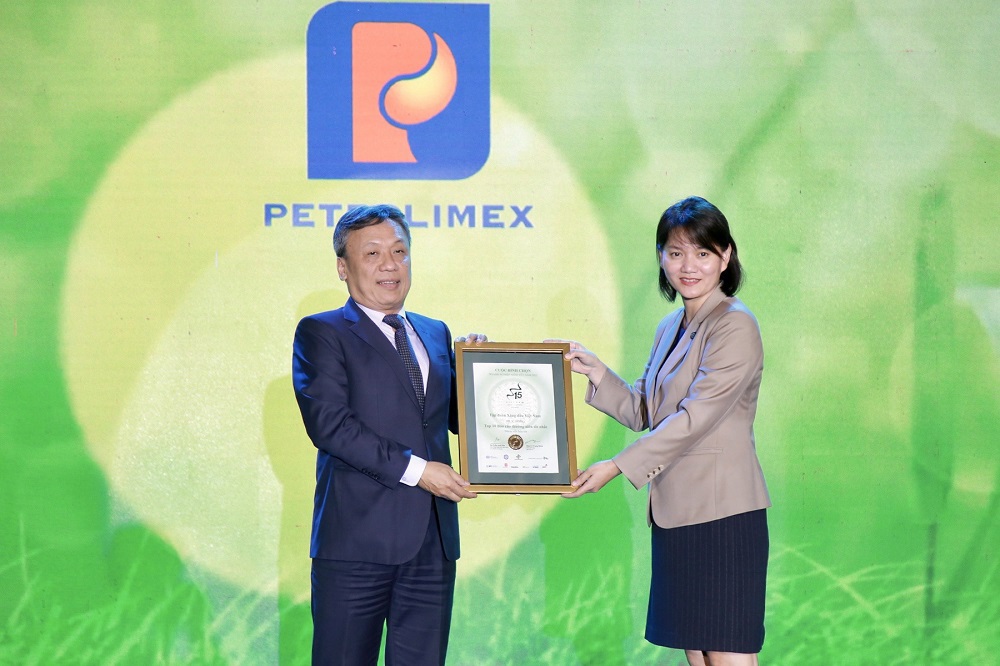 On December 2, 2022, the Vietnam National Petroleum Group (Petrolimex/ Group - stock symbol: PLX) was honoured among the Top 10 large-cap listed companies with the best annual reports 2022 by Ho Chi Minh City Stock Exchange (HOSE).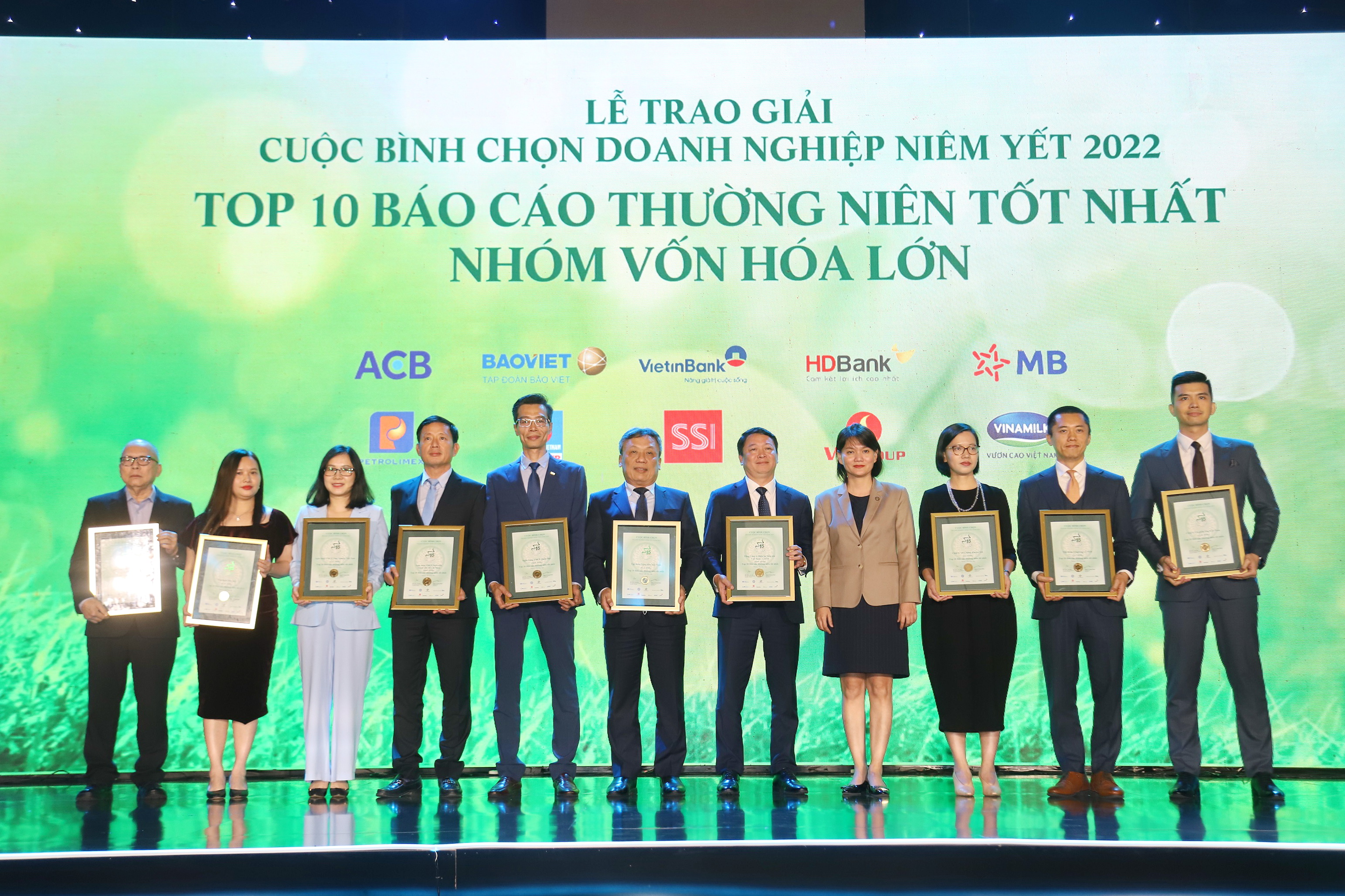 The majority of enterprises honoured in the Top 10 large-cap listed companies with the best annual reports 2022 belong to the finance-banking sector. Petrolimex is one of the few enterprises that do not belong to this group and is largely-owned by the State.
Addressing the honouring ceremony, HOSE Board of Management member Nguyen Thi Viet Ha said the Awards 2022 saw entries from 581 listed companies competing for more than 50 honours in three main categories: Annual Report, Corporate Governance Report, and Sustainability Report.
"This is a prestigious award recognised by management bodies," Ha said.
Listed on the stock market since 2017 with stock symbol "PLX", Petrolimex has so far affirmed its position as a leading business of the economy and maintained its leading position in the domestic market as directed by the Government, ensuring sufficient and timely supply of fuel for the national socio-economic development; national defence and security; and people's demands.
Through the year 2022, it is clearly seen that enterprises can power a stronger recovery from the COVID-19 pandemic. Petrolimex continues upholding the strength of a VN30 Index company, constantly adhering to the orientations of improved governance; maintained stability and sustainability; and enhanced business efficiency.
Besides the Annual Report, Petrolimex's Sustainability Report was also continuously recognised among the top 10 best reports as it has "conveyed various messages, solutions and commitments towards green energy, reducing greenhouse gas emissions in line with Vietnam's commitments at COP26".
The above-mentioned outcomes demonstrate the recognition of management bodies and the market for Petrolimex's corporate governance model which is approaching the highest standards, and more transparent and modern; towards sustainable development goals; and harmonising economic, social, and environmental benefits for a sustainable future. 
The evaluation criteria are formulated on regulations on the information disclosure on the stock market, which evaluated the corporate governance of listed enterprises with a set of specific criteria developed on the basis of legal regulations and requirements on corporate governance for companies operating in Vietnam and internationally-recognised principles and practices of good corporate governance (OECD's principles for corporate governance, etc.) to enhance professionalism, information transparency, and good corporate governance towards sustainability of enterprises and building long-term trust with investors.
The reports were graded by a prestigious Judging Council which consists of independent experts from local and foreign professional organisations (the International Finance Corporation - IFC, Association of Chartered Certified Accountants - ACCA) and were reviewed by four leading auditing firms (Deloitte, Ernst & Young, KPMG, PWC).