Petrolimex Hanoi, Hanoi Police FC cooperate for brand development
On May 19, 2023, Petrolimex Hanoi and Hanoi Police Football Club (Hanoi Police FC) inked a cooperation contract for brand development in the presence of leaders of Vietnam National Petroleum Group (Petrolimex/Group) and heads of the Group's relevant departments.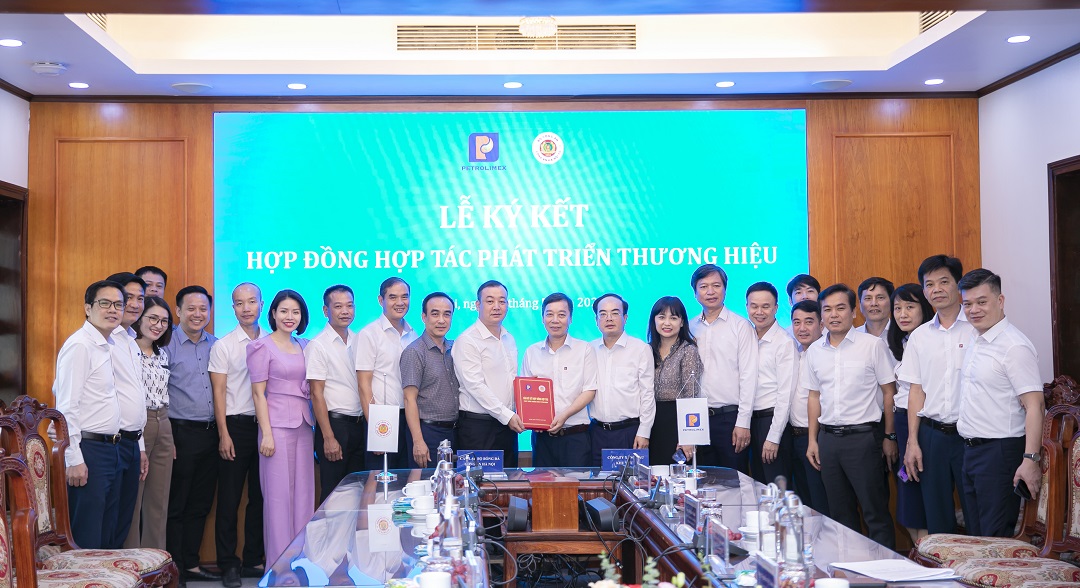 On the Hanoi Police FC's side, in attendance were Colonel Tran Van Hung – Vice Chairman, Lieutenant Colonel Le Hung Son – Chief accountant, Major Tran Tien Cong – Head of the Logistics and Finance Department; along with Colonel Van Viet Anh – Deputy head of the Logistics Division, Colonel Chau Minh Hang – Deputy head of the PX03 Division, and Major Bui Manh Hung – Secretary of Youth Union from Hanoi Police. The event also witnessed the presence of Colonel Nguyen Quang Trung – Deputy Head of Long Bien District's Police and Lieutenant Colonel Nguyen Thi Van Hanh – Vice chairperson of Hanoi Police's Women's Union. 
On the Petrolimex's side, the signing ceremony witnessed the attendance of Deputy General Director Nguyen Sy Cuong, Chief Accountant Nguyen Ba Tung, Head of the Communication and Public Relations Department Do Quoc Chinh, Deputy Head of the Business Policy and Wholesale Department Nghiem Xuan Thuc, Deputy Head of the Legal Affairs and Inspection Department Tran Trong Luan, and Secretary of the Group's Youth Union Tran Quang Vinh.
On Petrolimex Hanoi's side, Secretary of the Party Committee, Chairman Nguyen Dong, Deputy Secretary of the Party Committee, Director Hoang Van Binh and other members of the leadership attended the event. 
Well aware of the importance of social responsibility in business, through the cooperation contract, Petrolimex Hanoi committed to accompany Hanoi Police FC at the V.League in three consecutive years from 2023.
Addressing the signing ceremony, Secretary of the Petrolimex Hanoi's Party Committee, Chairman Nguyen Dong said "contributions to the national football is the enterprise's responsibility, wishing Vietnam's football will go further. The Vietnam National Petroleum Group and Petrolimex Hanoi expect that Hanoi Police FC will continue reaping many more successes at tournaments both at home and abroad, which helps further promote the brand of Hanoi Police FC and Petrolimex to the public and football fans both local and foreigner."
Vice Chairman of Hanoi Police FC, Colonel Tran Van Hung said he appreciated the concern of the Vietnam National Petroleum Group and Petrolimex Hanoi for the club. He did hope that the cooperation would help strengthen the connection between the enterprise and the club, creating further impetus for the footballers and the club to do their best, looking forward to new titles in the country and the region.
Some images of the signing ceremony: