JCCP/ENEOS experts conduct site visit to K130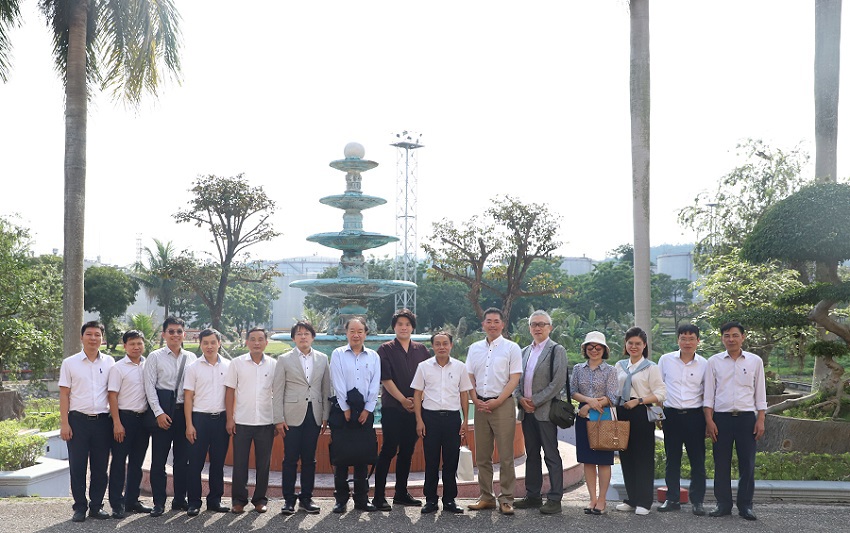 On May 16, 2023, a delegation of JCCP/ENEOS experts had a working visit to the K130 Petroleum Warehousing Enterprise – Petrolimex Quang Ninh, as part of a cooperation programme on technical training between Vietnam National Petroleum Group (Petrolimex/Group) and Japan Cooperation Center for Petroleum and Sustainable Energy (JCCP); ENEOS Group. The site visit was conducted at the request of ENEOS experts to actually examine the automation system, management software, monitoring and security management system, environmental protection and other contents related to the general safety work of oil terminals to develop training programme 2023.

The working delegation included experts from JCCP and ENEOS Group and representatives of the Group's leadership and Department of Technology and Safety. On Petrolimex Quang Ninh's side, representatives of the leadership and staff of the Department of Technical Management and Investment, Department of Information Technology – Automation, and representatives of the K130 Petroleum Transport Warehousing Enterprise.
During the working session, a representative of Petrolimex Quang Ninh gave an overview of the Company's functions, duties, material facilities, the compliance with safety regulations, and automation system. Then the JCCP/ENEOS experts conducted a site visit to K130 Warehouse and K130 Oil Tanker Pier to examine the material and technical facilities.
Concluding the site visit, the experts spoke highly of the compliance with regulations on safety, security and order, and environmental protection safety in the operation of material facilities and application of automation system as well as management software by K130 Petroleum Transport Warehousing Enterprise in particular and Petrolimex Quang Ninh in general. Also on the occasion, the delegation learned about difficulties and shortcomings as well as recommendations of the units in the investment in automation systems, and security and safety supervision to study and develop efficient and suitable solutions.
Some images feature the JCCP/ENEOS delegation at K130 Warehouse and K130 Oil Tanker Pier