Petrolimex Aviation: A pioneer in aviation fuel supply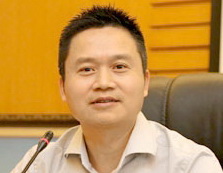 The International Air Transport Association (IATA) is organising the Aviation Fuel Forum in Hanoi for the first time from November 8-10. This year, Petrolimex Aviation JSC (Petrolimex Aviation) attends the event as an IATA member and platinum sponsor. On this occasion, Cong Thuong (Industry & Trade) newspaper speaks to Board of Directors member and General Director of Petrolimex Aviation, Pham Van Thanh.
Petrolimex Aviation wins customers' trust through quality of fuel and services
As a supplier of aviation fuel, how do you see the significance of the forum?
In the context of international integration and competition as currently seen, it is essential to strengthen the linkage between enterprises and the association. The Aviation Fuel Forum is one of many professional activities organised bi-annually by IATA in different countries world-wide. The forum offers a unique opportunity for airlines, fuel suppliers and IATA strategic partners to discuss and update the industry's development strategies and agree on actions to enhance efficiency and productivity. Attending the event will enable enterprises to understand development orientations of the international aviation fuel sector, regulations, standards, and trends to help them orient their own development paths.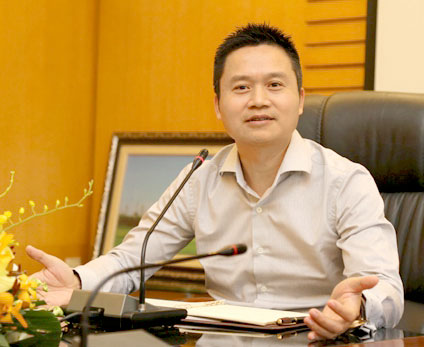 Petrolimex Aviation's Board of Directors member and General Director, Pham Van Thanh
In 2016, IATA organises the forum in Vietnam for the first time. The move indicates that the aviation fuel market in Vietnam is advancing well both in quality and quantity; and demonstrates the attention of IATA in general, and airlines and fuel suppliers in particular to Vietnam aviation market. Sharply increased sales will facilitate fuel producers and suppliers to sell more products. Under certain competition, the market will benefit customers (airlines) since fuel expenditure accounts for a large proportion in the total spending.

Which opportunities does the forum offer enterprises in their own business operation?
For enterprises, it is significant to join associations and organisations. These bodies help enterprises intensify professional knowledge and create linkage to enable them to develop in production and business activities.

As mentioned above, once enterprises are updated with latest news and comprehend orientations of the international aviation fuel sector, they will be able to build up long-medium-and short-term strategies for business and investment activities. This is a crucial element to grasp development opportunities in each specific stage.
Shortly after it was established, Petrolimex Aviation determined that IATA participation was necessary and important. Specifically, attending IATA fora has brought us chances to contact with numerous fuel suppliers. Of note, Petrolimex Aviation has had many chances to get access to goods sources, to create the initiative in regulation as well as grasp opportunities to import fuel at affordable price and cost. Every year, Petrolimex Aviation attends international conferences organised in countries by IATA. This also offers the firm opportunities to meet international airlines, fuel suppliers, and suppliers of services in aviation fuel sector. Through the conferences, the company has been known to many new customers, offered with opportunities for contact and relationship for commercial activities for both sides. Nunmerous fuel supply contracts have been signed since Petrolimex Aviation became a member of IATA.
Technically speaking, through conferences organised by IATA, the association has connected all enterprises in the aviation service sector. The association supplies reality-based research documents, articles, instructions, books, and documents written by specialists in the world aviation industry.
This year, the forum is held for the first time in Vietnam, in which Petrolimex Aviation participates as an IATA member (since 2010) and a platinum sponsor. Could you please eleborate on the significance of sponsoring the event? What would Petrolimex Aviation expect from the forum?
The Aviation Fuel Forum is held for the first time in Vietnam – where Petrolimex Aviation is considered "the host", so sponsoring the platinum financial package for the forum is of great significance. This is also the chance for Petrolimex Aviation to express the company's gratitude to IATA, customers, and partners who have supported and trusted the company over the past time. Petrolimex Aviation expects to impress participants with fine images of Vietnam – a market of full development potential in the field of aviation transport, and to attract investment into Vietnam.
As a prestigious aviation fuel supplier, which initiatives does Petrolimex Aviation contribute at the forum? Which strategies and tasks has the company been developed to become the country's leading aviation fule supplier?

Thanks to the position and prestige of Vietnam National Petroleum Group, and through eight years of operation and development, Petrolimex Aviation has affirmed its standing in the mind and heart of customers both at home and abroad. Also, this is regarded as initial success in the Group's key business duties when doing business in a type of product that requires great strictness.
To become a leading supplier of aviation fuel, Petrolimex Aviation has established primary and basic objectives as follows: strengthening the system, providing training and instruction for officials, updating latest information on regulations of the aviation fuel sector and market, making efforts to maintain quality of fuel supply, accelerating trade promotion, and expanding domestic and foreign markets upon the assistance from partners.
Thank you for your time!
Petrolimex Aviation is a joint-stock company, a member of Vietnam National Petroleum Group, and was established on April 28, 2008. Petrolimex Aviation is highly valued by customers for its service quality, competitive price, and rapid and full satisfaction of aviation fuel Jet A-1 at sale points. Currently, the company has five fuel supply points in Tan Son Nhat, Cam Ranh, Da Nang, Noi Bai and Cat Bi international airports. All production and business activities of Petrolimex Aviation abide by strict regulations and standards set by the International Civil Aviation Organisation (ICAO), and meet the Aviation Fuel Quality Requirements for Jointly Operated Systems (AFQRJOS) recently built by Joint Inspection Group, JIG, on the basis of the most stringent requirements of the DEF STAN 91/91 and ASTM D1655 standards. Petrolimex Aviation always pioneers in establishing and working out new services, products, and business modes at home and abroad in order to fully satisfy development demands of domestic and international airlines in Vietnam.
Same category