5 things remain and 5 primary tasks "Taking You Further"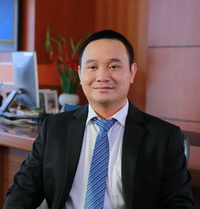 June 15, 2015 marked a significant milestone in the development process of the Petrolimex Joint Stock Insurance Corporation (Pjico): Pjico celebrated its 20th anniversary.

With an initial capital of just VND33 billion (US$1.5 million) and eight frame cadres from its inception, Pjico has become a corporation strong in all its aspects after 20 years.

The brand Pjico has become a pride of all generations of the company's cadres and laborers and a destination of "Responsibility and Trust".

20 years and five things remain
Chart: Pjico's fundamental parameters in five years (2010 – 2014)
With impressive achievements obtained during the past 20 years, the Pjico leadership has withdrawn five most important things as follows:
Firstly, Pjico has become a leading enterprise in the non-life insurance sector, in aspects including: network size, revenue, market share, financial potential, competitiveness, professional qualifications of the staff, among others. Pjico has become a strong brand which is a trustworthy destination of the majority of customers, and partners at home and abroad.
Secondly, Pjico commits to compensating quickly and satisfactorily, shows a strong sense of responsibility and deserves trust from customers. Over the past 20 years, the total amount of compensation that Pjico has paid for clients reaches nearly VND10.000 (US$458 million). The compensation ranges from hundreds of thousands of dong for a case of employment injury to hundreds of billions of dong for large-scale or complicated cases such as commodity or property losses, etc. For instance, Pjico paid compensation for clients who endured huge risks/losses such as the scaffolding collapse in Formosa Industrial Park in Ha Tinh Province in March, 2015, which was recognized and highly appreciated by the Ministry of Finance and the Government. Pjico has become a real steady financial support for organizations, enterprises and individuals using Pjico insurance services; and compensation for losses has been made quickly and fully, making positive contributions to addressing difficulties and stabilizing production and business activities as well as socio-economic development.
Thirdly, Pjico has effectively used sources of finance to develop; making considerable contributions to Vietnam's financial industry, and to balancing the economy. Pjico's idle capital has been funneled into the national production and business activities through credit organizations, banks, Government bonds, joint ventures. It is estimated that Pjico reinvests nearly VND1 trillion into the national economy each year through channels as mentioned above; which also helps the corporation enhance its business efficiency, and intensify the financial strength. These have created grounds for Pjico to realize its commitments to pay compensation for clients' losses adequately and rapidly.
Fourthly, Pjico has fully implemented its obligations to the State budget on its own initiative, and intensified practical community-based social activities. On average, Pjico contributes over VND200 billion (US$9.2 million) to the State budget annually. In addition, Pjico has positively participated into charity activities, built nhà tình nghĩa (house of gratitude), funded education programs, financed rapid and sustainable poverty reduction projects in line with the Government's Resolution No.30a, built emergency lanes, equipped standard helmets for three-wheeled and two-wheeled motorbike owners, implemented strategies to insure fishing vessels in accordance with the Government's Decree No. 67, and actively taken part in the "Petrolimex with the Vietnam national seas and islands" movement, among others.
Fifthly, Pjico has successfully built up the so-called Pjico Culture with different features for sustainable and humane growth. As an enterprise operating in the service sector and joining the nation's economic integration process, Pjico always attaches much importance to human resource development strategy and considers this as an invaluable source of the firm's property. Nearly 1,700 cadres and laborers of Pjico always unite, stay active, non-stop sharpen their professional skills and knowledge, show perfect disciplines, and define cultural values for the enterprise' sustainable development. In addition, Pjico has always paid attention to building up partnerships with more than 3,000 agents in order to formulate Pjico standards in the provision of services and in compensating losses for clients: Wherever Pjico is, it remains unchanged!
5 primary tasks to "to go further"
Having entered a new phase of development, the phase of integration and competition; the Pjico leadership and the whole cadres and laborers set five key tasks in 2015 and the coming years, as follows:
Firstly, to inherit values accumulated over the past 20 years, and to follow close behind master orientations set by the State and shareholders' meetings to form annual business plans in the right direction, and close to reality, to which Pjico always strives to complete comprehensively.
Secondly, to clearly determine spearhead products to develop based on the current 80 varieties of insurance; and to gradually introduce new products and expand other insurance operations to meet the increasing demands of the real life.
Thirdly, with regard to general service groups such as power-driven vehicles, human-related accidents, and healthcare, etc, Pjico is about to intensify the development of these service groups based on the distribution system of founding shareholders; especially Petrolimex subsidiary companies in Vietnam and overseas. Moreover, Pjico's distribution system of more than 3,000 agents across the country will ensure the provision of services in the quickest and most convenient manner; which helps to strengthen the spirit of Pjico insurance to all clients, and the whole public. The move demonstrates a practical activity towards the "Vietnamese prioritize using made-in-Vietnam products" campaign.
Fourthly, with regard to special insurance services requiring high techniques, Pjico focuses on establishing and developing a contingent of professional cadres of sound legal awareness and foreign language proficiency to implement insurance sectors which are of high complexity and risk, and of great possibilities of losses. Besides the provision of insurance services, Pjico also reinforces consulting services and investments to increase preventiveness to assist clients in improving risk management and restricting possibilities of losses and damage.
Fifthly, To improve co-operation with foreign partners to expand insurance and reinsurance operations in countries in the region; non-stop enhance business performance as well as activities to demonstrate the enterprise's social responsibility; and to affirm "Pjico is thebrand of a Petrolimex vision in realizing the State and Party's master policies in restructuring Vietnam's economy for success international integration".