Business operation results
Report on business operation
2020 is a very difficult year for all businesses in general and Vietnam National Petroleum Group in particular. The Group's operations were affected by a number of unfavorable factors such as: The global Covid-19 pandemic and the geopolitical factors in Middle East caused unusual and different changes in the world oil price ; the world petroleum industry faced difficulties and losses, resulted in the close of many oilfields and petroleum refineries and the bankruptcy of oil exploration companies; the world's major petroleum corporations recorded great losses; the supply of petroleum from regional markets and domestic refineries is not stable, especially the domestic oil refineries which could not ensure the supply source in schedule and contract in several times, causing remarkable effects on forecasting and building the Group's business plans; the year 2020 also witnessed heavy natural disasters and floods in the Central Region, leaving serious consequences in the provinces from Nghe An to Quang Ngai.
The above-mentioned unfavorable factors had major impact on the Group's operations in 2020. However, with the drastic direction of the Board of Management, the flexible solutions of the Board of General Directors, the outstanding efforts of member units and the collective strength of all employees in implementing the "dual goal" which is preventing pandemic safely in parallel with maintaining production activities effectively, Petrolimex has overcome a difficult and challenging year and achieved encouraging business results.
0
billion
VND
Consolidated revenue in 2020
0
billion
VND
Total consolidated revenue before tax
Report on business operation
BUSINESS PERFORMANCE RESULTS
Report on business operation
In the context of complicated, prolonged Covid-19 pandemic worldwide and in Vietnam causing unexpected severe consequences, Petrolimex has worked out a business and production plan (based on the scenario of Covid-19 pandemic ending in Q.2, 2020) by proactively carrying out flexible management solutions, upholding internal strength, tradition, prestige, brand and successfully application of digital technology in management and operation. By doing this, Petrolimex has overcome challenges, difficulties and achieved targets adopted by General Meeting.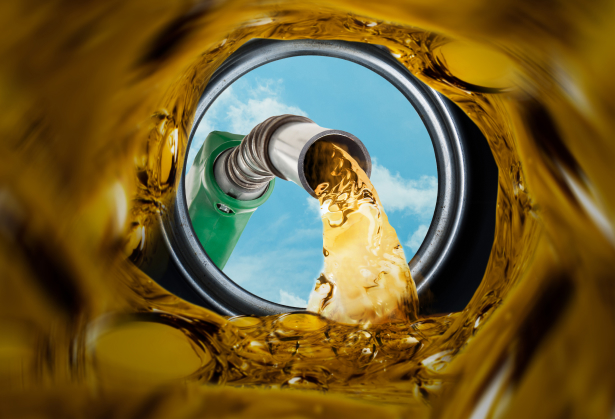 Report on business operation
Petroleum Distribution
0
million m3,
ton
Total sales volume of the Group in 2020
-

0

billion
VND
Losses in
petroleum trading
Transportation Segment
IN-LAND TRANSPORTATION
0
million
m3 ;km
Total
circulating output
0
billion
VND
Consolidated profit
before tax
Waterway Transportation
0
billion
m3 ;km
Total
shipping volume
0
billion
VND
Total profit
before tax
Petrochemical
PETROLIMEX PETROCHEMICAL CORPORATION PLC
0
thousand
ton.m3
Total
circulating output
0
billion
VND
Total profit
before tax
CASTROL BP PETCO CO., LTD
0
million
liters
Total output
0
billion
VND
Total profit before tax
Gas and Liquified gas Distribution
0
thousand
tons
Total
output
0
billion
VND
Total profit
before tax
Other Segments
AVIATION FUEL BUSINESS – PETROLIMEX AVIATION FUEL JSC (PA)
0
thousand m3,
tons
Total
output
0
billion
VND
Total profit
before tax
INSURANCE - PETROLIMEX INSURANCE JSC (PJICO)
0
billion
VND
Total revenue
0
billion
VND
Total profit before tax
BANKING - PETROLIMEX GROUP COMMERCIAL JOINT STOCK BANK
0
billion
VND
Total revenue
0
billion
VND
Total profit before tax
TERMINAL BUSINESS
0
billion
VND
Revenue from goods and services
0
billion
VND
Total profit before tax
CONSTRUCTION & DESIGN – PETROLIMEX GROUP CONSTRUCTION AND TRADING CORPORATION (PGCC)
0
billion
VND
Total revenue
0
billion
VND
Total profit before tax
OPERATION RESULT
OF OTHER SEGMENTS (Unit: Billion VND)