 Message from
the General Director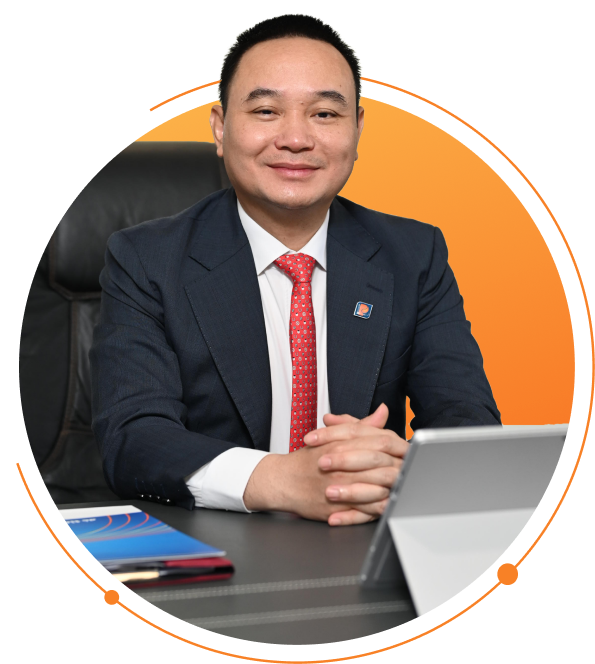 Petrolimex's production and business in 2022 are expected to face challenges and difficulties when Covid-19 pandemic continues to develop unpredictably. In addition, the world has increasingly witnessed the "shocks" in the price and the shortage of cruel oil which were resulted from Russia – Ukraine war from the first months of 2022. In Vietnam, the supply from domestic oil refineries is not stable, causing remarkable effects to the plans to create sources and organize production and business of the Group's key product.
Dear valued shareholders, customers, and partners,
The world economy in general and Vietnam in particular spent a tumultuous year in 2021. In Vietnam, the rapid adaptation of society to the Covid-19 pandemic has created many opportunities for businesses to break through, marking bright spots in the picture of the country's economy. Given awareness of those advantages, the collective of leaders and staff of Vietnam National Petroleum Group (Petrolimex) has flexibly adapted, exploited and promoted growth potentials, focusing on researching and developing core values as a solid foundation for achieving great outcomes in 2021 and in the coming years.
All the planned targets for 2021 have been completed or exceeded the figures assigned by General Meeting of Shareholders (GMS) of Petrolimex, especially the profit target. Petrolimex has maintained stable and safe production and business, from supply source, transportation, delivery and sales. Both sales volume and consolidated profit have exceeded the plan assigned by GMS.
At the same time, Petrolimex has successfully implemented cashless payment project, new brand identity at petroleum stations, etc. The success of these projects proves Petrolimex's outstanding advantages in downstream petroleum industry, which is a premise for Petrolimex to elevate its reputation, brand and image, contributing to its business results in the coming years.
Production and business activities of the member units not trading in petroleum were also performed effectively, making a great contribution to the Group's business results.