 Message from the
Chairman of the Board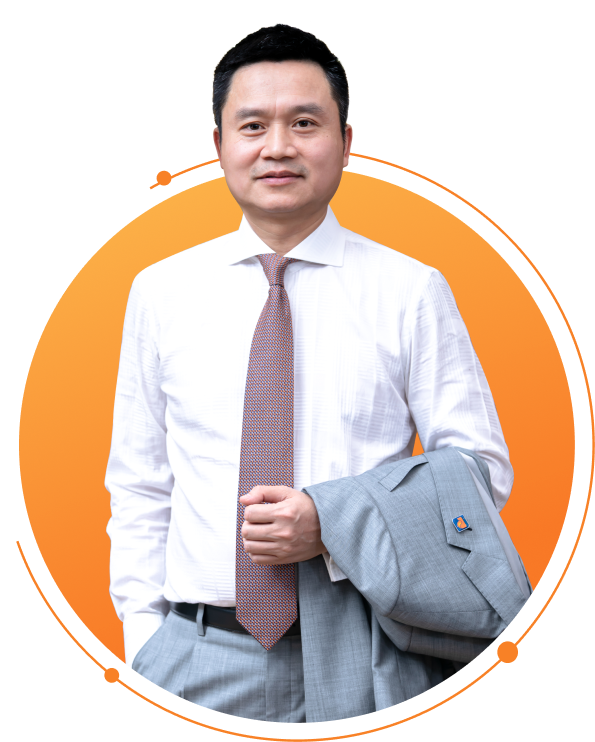 Coming to 2022, with the message of "Promote internal strengths, adapt flexibly", Petrolimex will comprehensively accelerate the completion of the corporate governance model, apply technology in operational management, and make human and technology become a foundation to strengthen the competitiveness in the market. These key factors will continue to be the priority of the Group not only in 2022 but also in the future to create a standard enterprise with solid internal resources and a strong orientation.
Dear valued shareholders, customers, and partners,
The world economy in general and Vietnam in particular spent a tumultuous year in 2021. In Vietnam, the rapid adaptation of society to the Covid-19 pandemic has created many opportunities for businesses to break through, marking bright spots in the picture of the country's economy. Given awareness of those advantages, the collective of leaders and staff of Vietnam National Petroleum Group (Petrolimex) has flexibly adapted, exploited and promoted growth potentials, focusing on researching and developing core values as a solid foundation for achieving great outcomes in 2021 and in the coming years.
As the biggest company trading in petroleum in Vietnam, Petrolimex continues to maintain its position and obtain certain achievements in 2021, gaining 7 billion USD of total consolidated revenues and 167.4 million USD of profit before tax. In addition, Petrolimex always prioritized to improve the quality of corporate governance aiming to professional, transparent and modern international governance standards with the harmony between financial and non-financial benefits. This orientation of the Group has been reflected in its annual reports and sustainability reports as well as recognized by the governments and the market.
Accordingly, in 2021 Petrolimex was honored as Best listed companies in Vietnam for the 5th year in a row, becoming the Champion of Revenue on stock market. Especially, the Group was honored to receive "Outstanding Progress in Corporate Governance Award" and "Sustainability Report Award" for the best listed companies in the market, awarded by Ho Chi Minh City Stock Exchange.
Petrolimex's leadership believes that with strong internal resources, determination and persistency to achieve the set goals, Vietnam National Petroleum Group will create many new successes and miracles in 2022.
On behalf of the Board of Management of the Group, I would like to express my sincere thanks to all Petrolimex employees for their dedication, and to our valued shareholders, customers and partners who have always supported and trusted Petrolimex during the past time. Wishing you a peaceful, happy and successful new year.