On July 7-8, 2016, Vietnam National Petroleum Group (Petrolimex), Japan Cooperation Centre – Petroleum (JCCP), JX Nippon Oil & Energy Vietnam (JX-NOE) and JX Nippon Research Institute (JX-NRI) co-organised a technical workshop in the central coastal city of Nha Trang.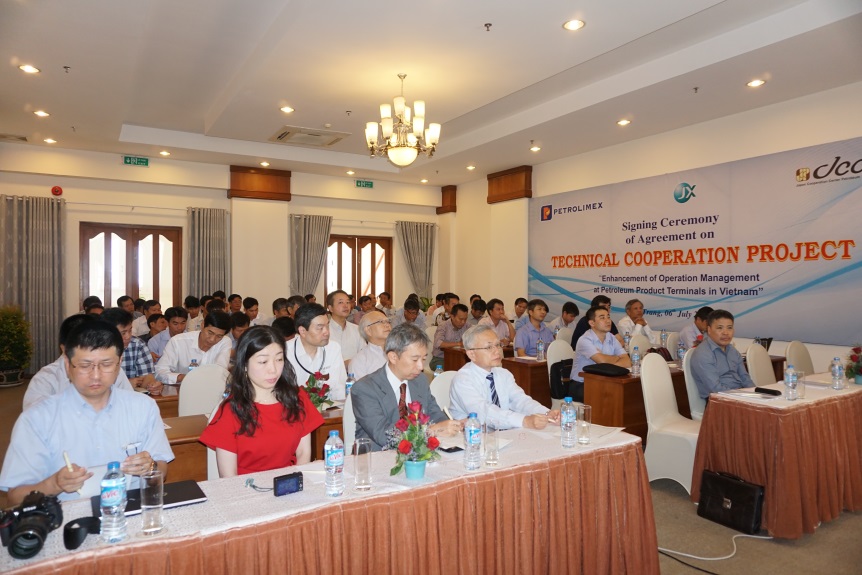 JX-NOE and JX-NRI specialists present Japan's oil depot technical management standards and process
Apart from the presence of high-ranking officials from JCCP, Petrolimex and JX-NOE, and more than 40 leaders, officials from 14 relevant units under Petrolimex, the workshop witnessed the presentation by specialists from JX-NRI, and Petrolimex technical divisions/departments.
At the workshop, representatives from both sides had frank and enthusiastic discussions on standards for oil depot design and construction, practical experiences in the examination and maintenance of oil pipelines, tanks, and pumps, and technical supervision regulations. Also, participants analysed, and assessed existing difficulties; and determined objectives for improved technical safety, optimising and economising oil depot operation costs.
The workshop is one of the main contents of a technical cooperation between Petrolimex and JCCP. Under the cooperation, Vietnam and Japan's oil depot managers and specialists will organise technical workshops, exchange experiences in oil depot operation and management, and make field trips to oversee examination and maintenance at oil depots with the aim to complete technical management standards and process to be applied for Petrolimex oil depots.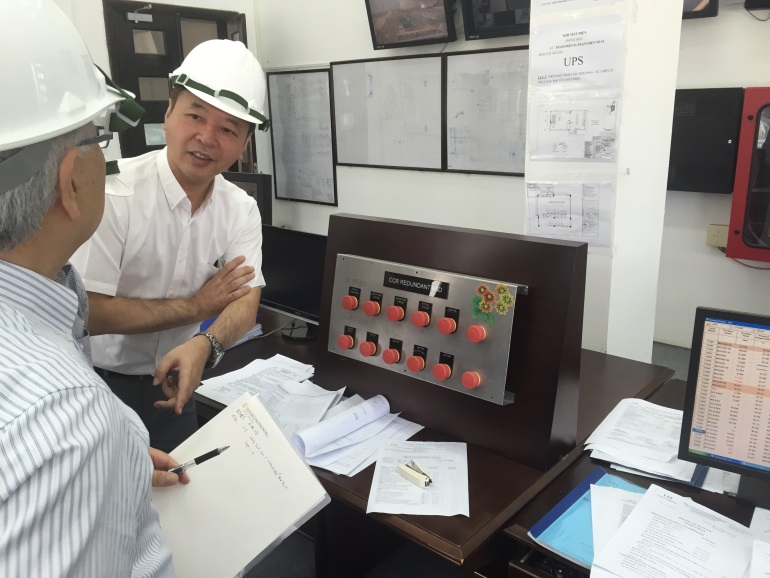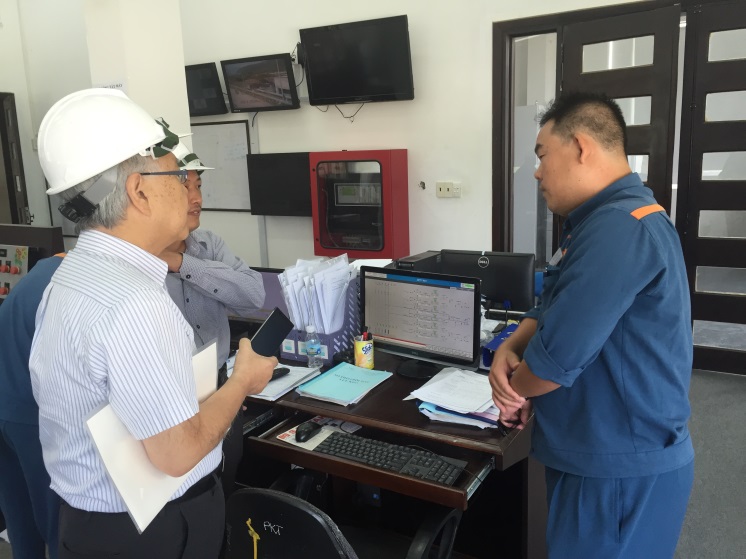 JX-NOE and JX-NRI specialists make a field trip to the Van Phong Bonded Oil Warehouse's management division