During a business trip of the Petrolimex Chronicle documentary filmmakers to Laos, we met friendly and hospitable Petrolimex staff who follow out the spirit of "Responsibility – Enthusiasm – Optimism - Reliability".
We witnessed the enthusiasm of those who were utterly dedicated to their work under the scorching sun to serve customers in Laos. Petrolimex Laos is one of the only two petrol companies that operate their retail petrol stations on Saturdays and Sundays.
There, Petrolimex staff and labourers have step by step built up a system of spacious and modern petrol stations in line with Petrolimex brand identity standards in Vientiane, Xiangkhouang, Pakse, Kasi and Vang Vieng.
Besides Petrolimex Laos, some member companies of the Vietnam National Petroleum Group (Petrolimex) are cooperating and providing well-known quality products such as lubricants of Petrolimex Petrochemical Corporation (PLC); Tatsuno fuel dispenser installed and manufactured by Petrolimex Equipment Joint Stock Company (Peco); and the Egas management software developed by Petrolimex Information Technology and Telecommunication JSC (Piacom). These products are not only used for Petrolimex Laos but also for Lao State Fuel Company (Lao Petrol).
Above all, we feel the strong attachment to Petrolimex of Lao staff and labourers as well as Vietnamese in Laos. Doan Minh Dao of the Pakse Branch's Sales Division said: Although we can get higher pay in other companies, we still want to work for Petrolimex as we believe in Petrolimex's treatment policies as well as business strategy, and most importantly, we see a sustainable development in the future.
The short journey couldn't feature all images, inmost feelings, efforts and attempts of Petrolimex Laos staff and labourers who are doing their utmost to contribute to the Vietnam-Laos friendship. More will be told through the Petrolimex Chronicle filmmakers' work featuring "The Land of Million Elephants" in the coming time.
Some images featured during the field trip in Laos:

Petrolimex Laos headquarters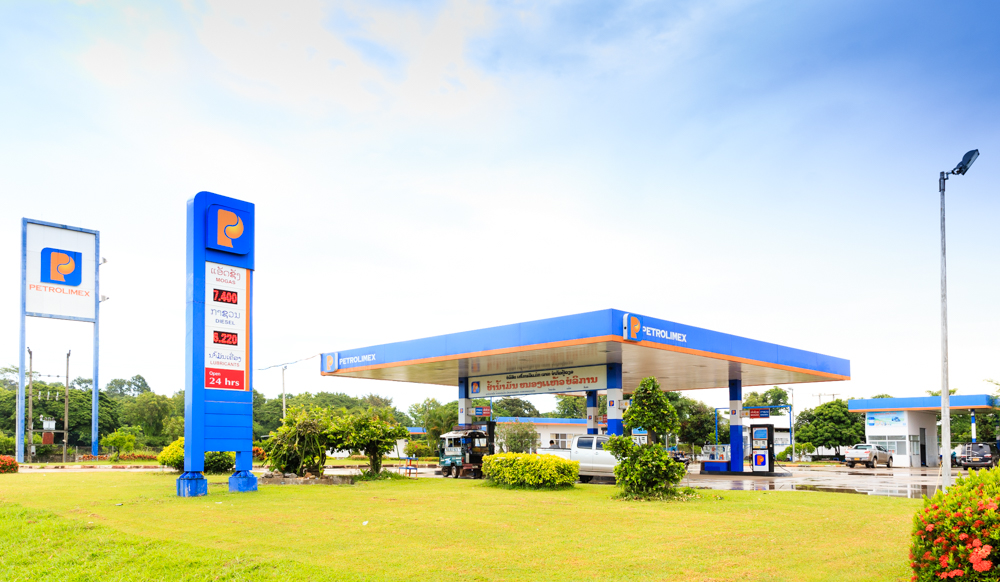 Petrol stations, either in big city like Vientiane or rural areas, are full of plants and equipped with Petrolimex brand identity standards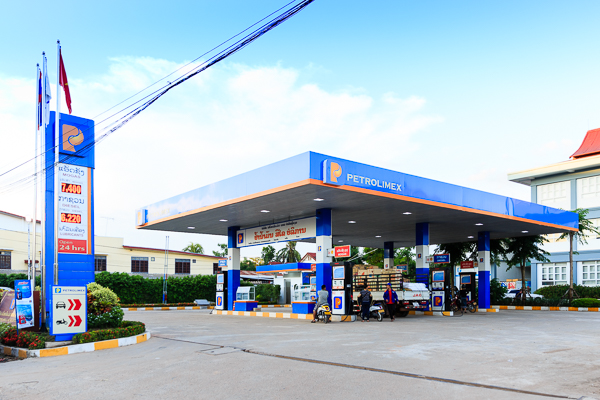 A Petrolimex worker cleans up and tends plants at a Petrol station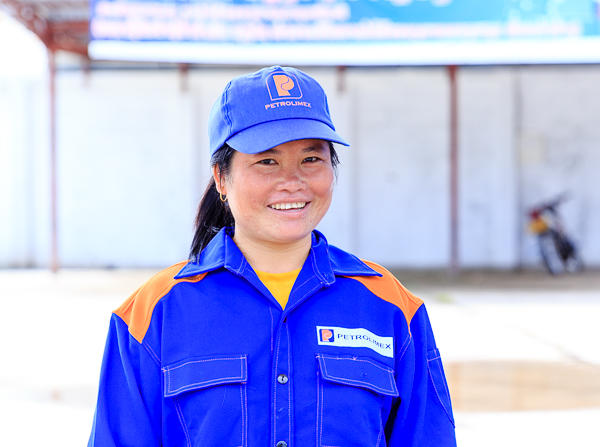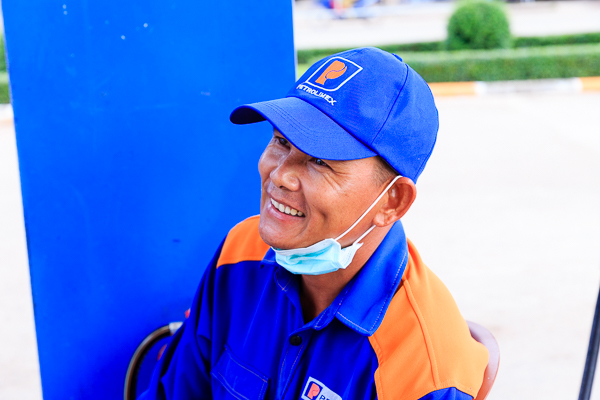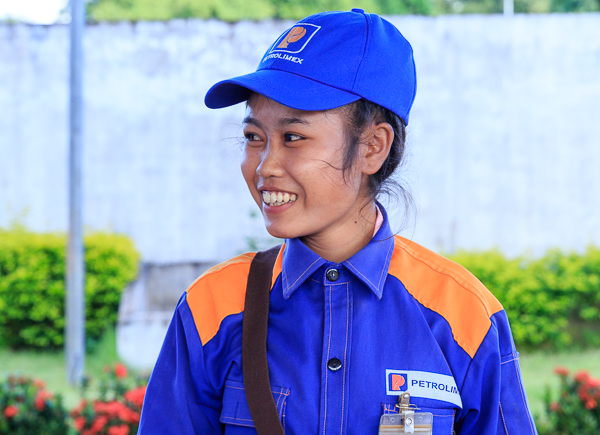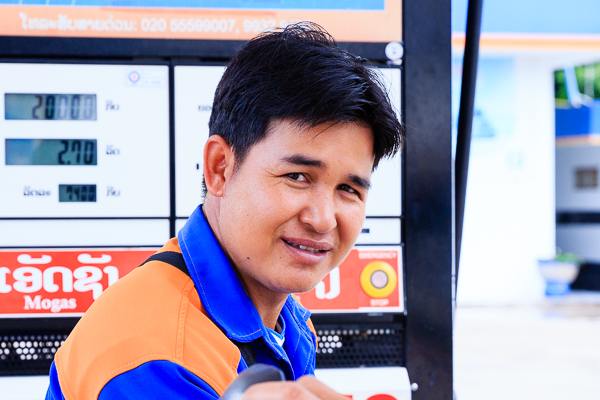 Workers are always seen with cheerful smiles on their face even though they have to work under the scorching sun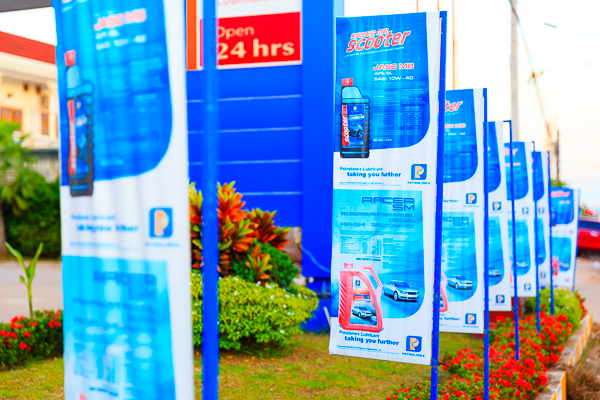 Panels advertising Petrolimex lubricants at petrol stations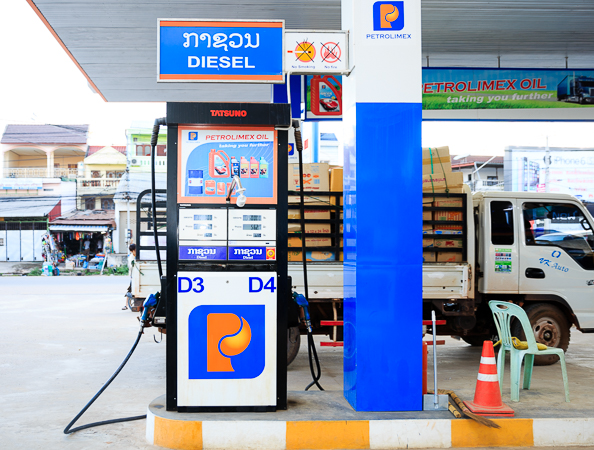 Petrolimex Equipment Joint Stock Stock Company technician Le Cong Hieu who was in charge of installing Tatsuno fuel dispensers for Petrolimex Laos and Lao Petrol accompanied us during the whole journey Xiangkhouang Province to Vientiane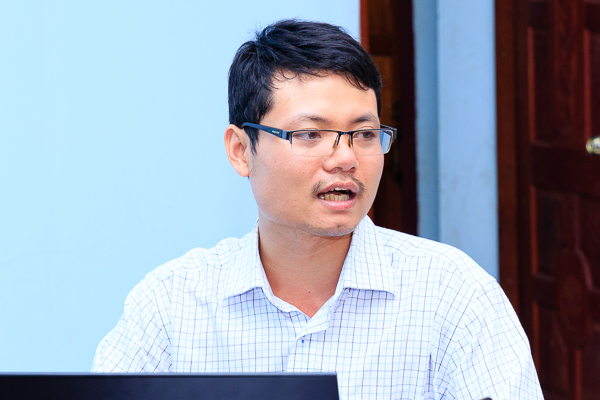 Lecturer Pham Chi Anh of Petrolimex Information Technology and Telecommunication JSC (Piacom) presents, and disseminates knowledge about Piacom's Egas software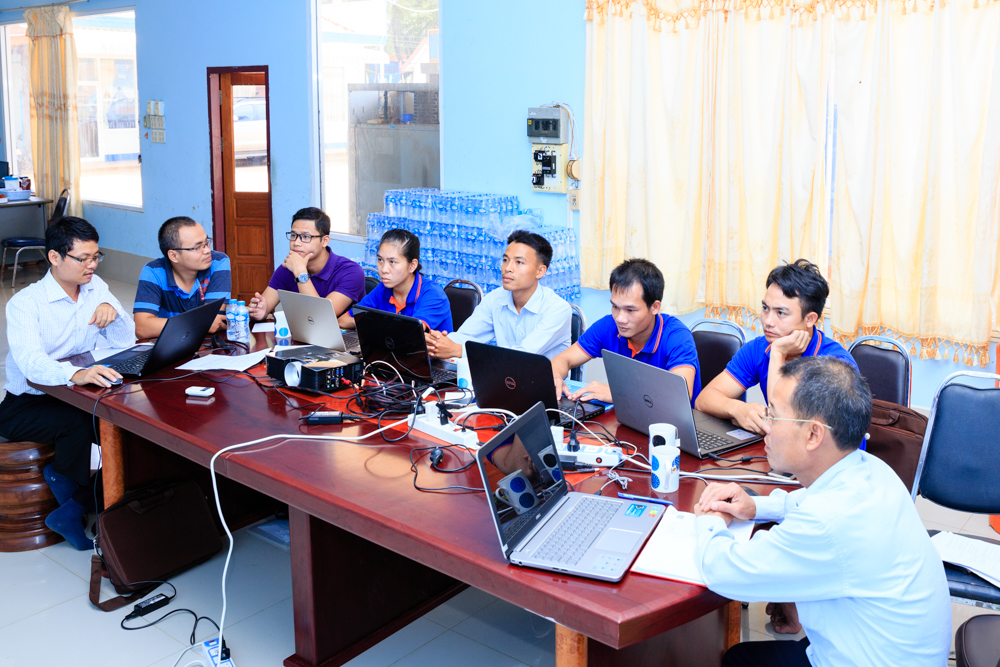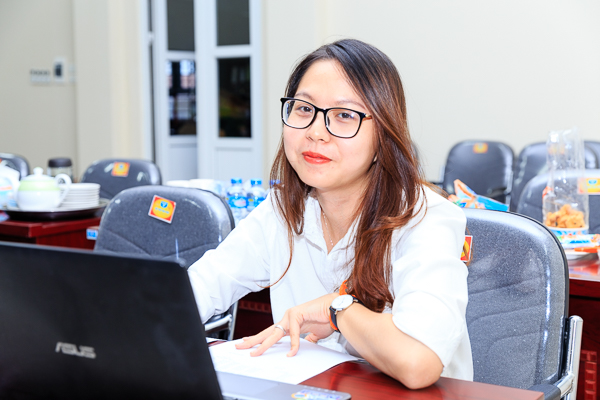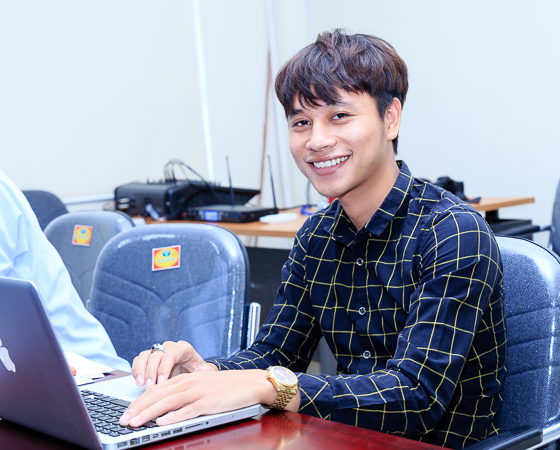 A training course on Egas software targets head of petrol stations and key officials of Petrolimex Laos in Vientiane and Pakse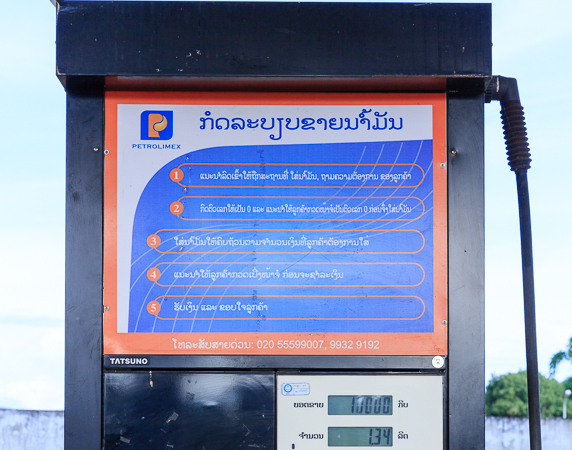 A five-step selling process is stuck on all Petrolimex Laos' fuel dispensers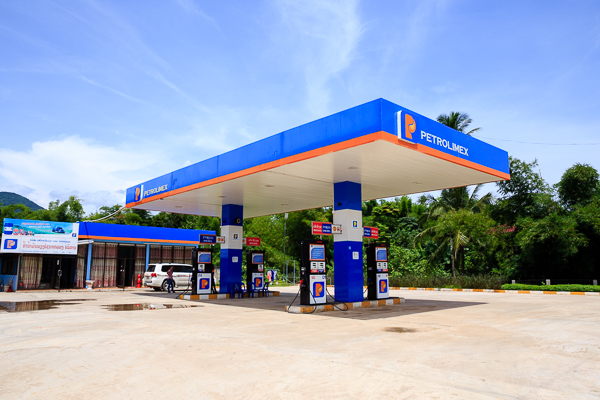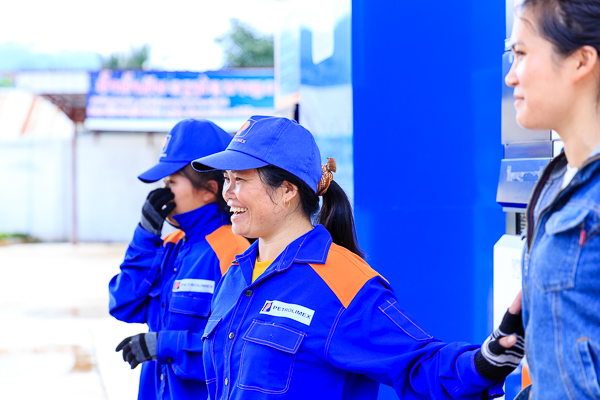 The petrol station in Kasi is staffed entirely by female workers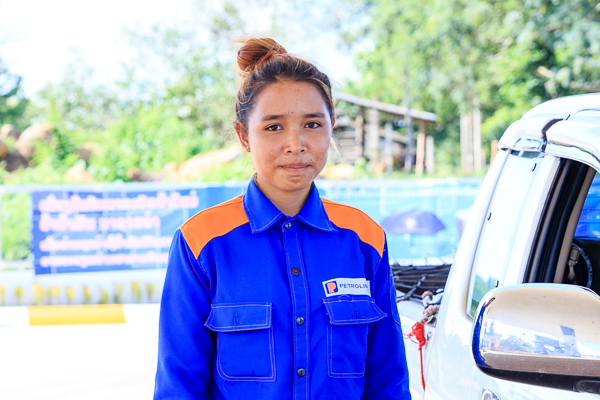 A newly-built petrol station in Pakse