Petrolimex Aviation Fuel JSC supplied fuel for the aircraft used by Slovakian Prime Minister Robert Fico at the Da Nang International Airport on July 19.
During his second official visit to Vietnam between July16 - 19, Prime Minister Robert Fico paid a visit to Da Nang City before he left for Kazakhstan.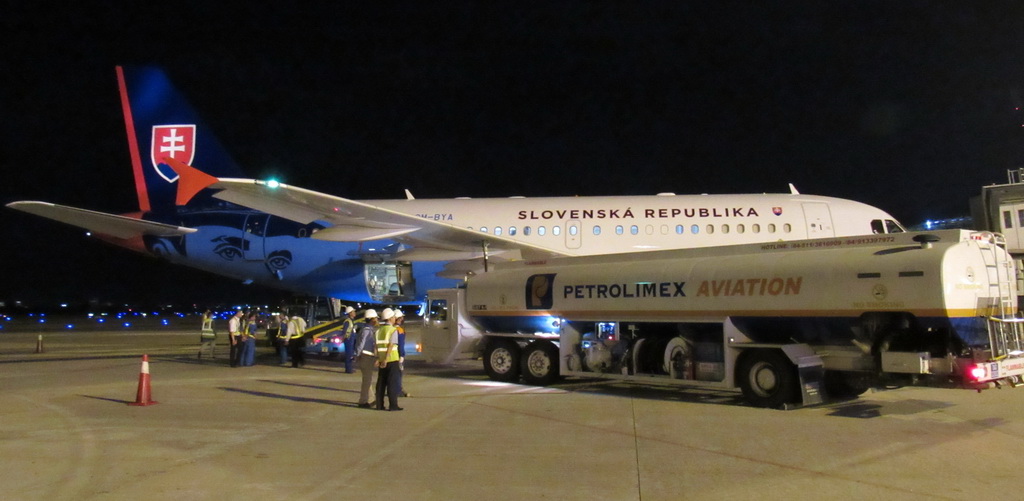 Petrolimex Aviation supplies fuel for PM Robert Fico's aircraft at the Da Nang International Airport
To be well-prepared for the task, the Petrolimex Aviation's Da Nang branch made plans and preparations for the fuel supply, strictly following requirements for special aircraft fuel supply. The body also actively worked with management and supervision agencies at the Da Nang International Airport, updated information and fulfilled the fuel supply, fully ensuring security and exactly satisfying the customer's demand. This is a good opportunity for the Petrolimex Aviation staff in Da Nang City to accumulate experience, enhance operation capacity, and reassure quality of the Petrolimex-branded service to go further.