The Petrolimex Aviation Fuel JSC (Petrolimex Aviation) opened a training course to enhance the professional competence and management of the aviation fuel technical system from December 19-23 at the Noi Bai International Airport.
The training course was directly delivered by specialists from the Air Total International SA (ATI). Participants included managers and specialists of the Petrolimex Aviation's headquarters and branches, and representatives from Vietjet Air's Quality Control Department and the Noi Bai Airport Fuel Service Company (NAFSC).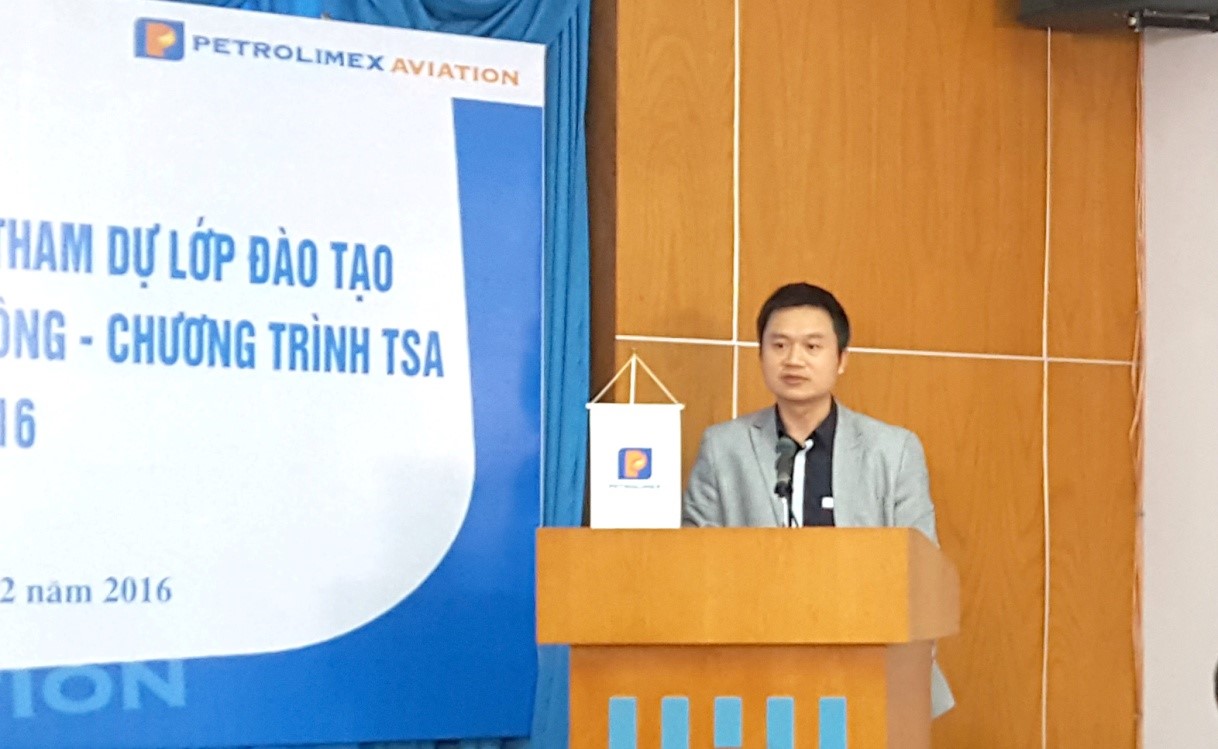 Petrolimex Aviation General Director, Head of Security and Safety Department Pham Van Thanh kick-starts the training course
The training course provides participants with latest knowledge on managing aviation fuel technical system and on ensuring security and safety. ATI specialists directly instructs and practically assesses the system of tanks, technological system, technical devices used for fuel supply, and underground fuel supplying system.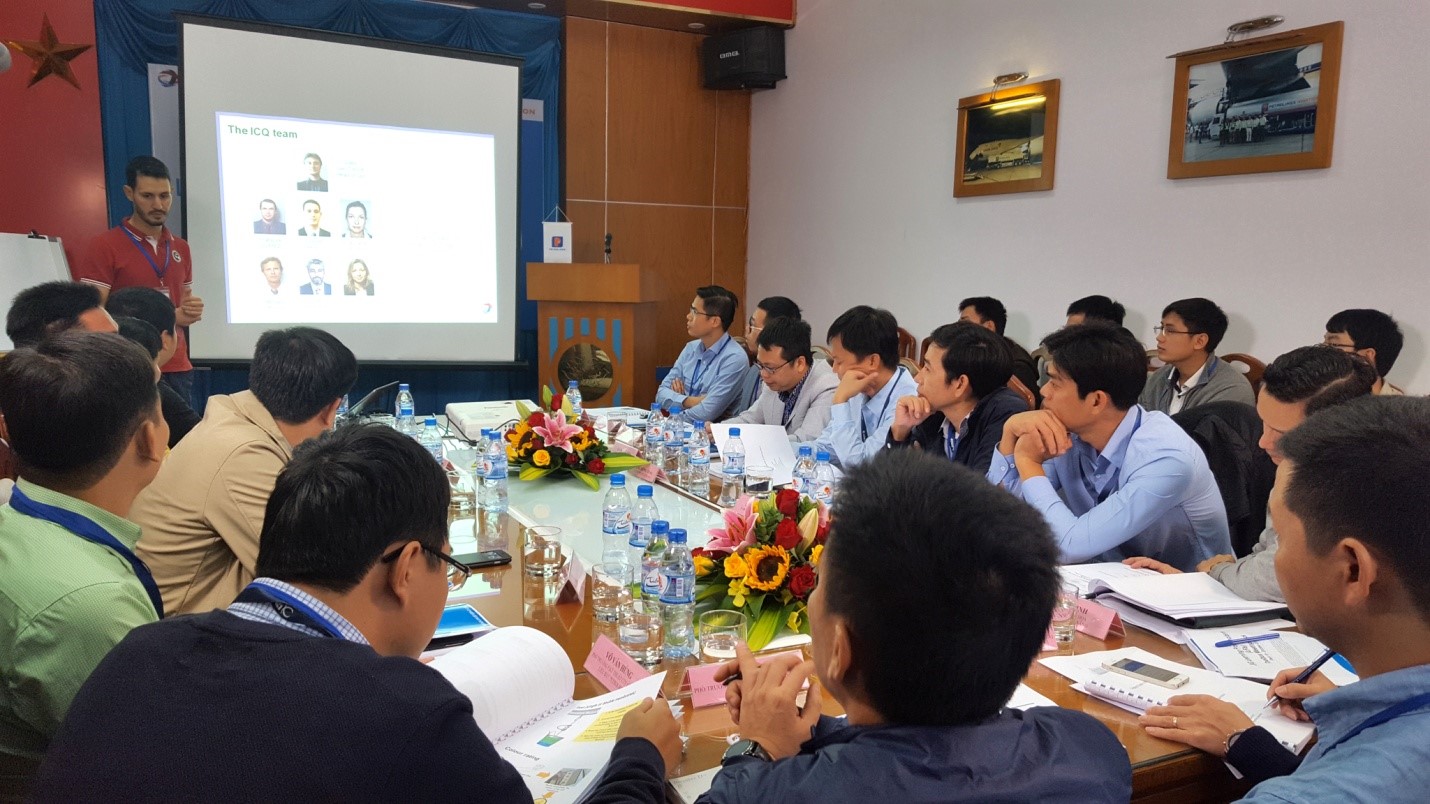 Participants are provided with latest information during theory lessons
As soon as the training course ended, Petrolimex Aviation held a meeting to review the internal assessment work 2016 and set orientations for technical and security work 2017.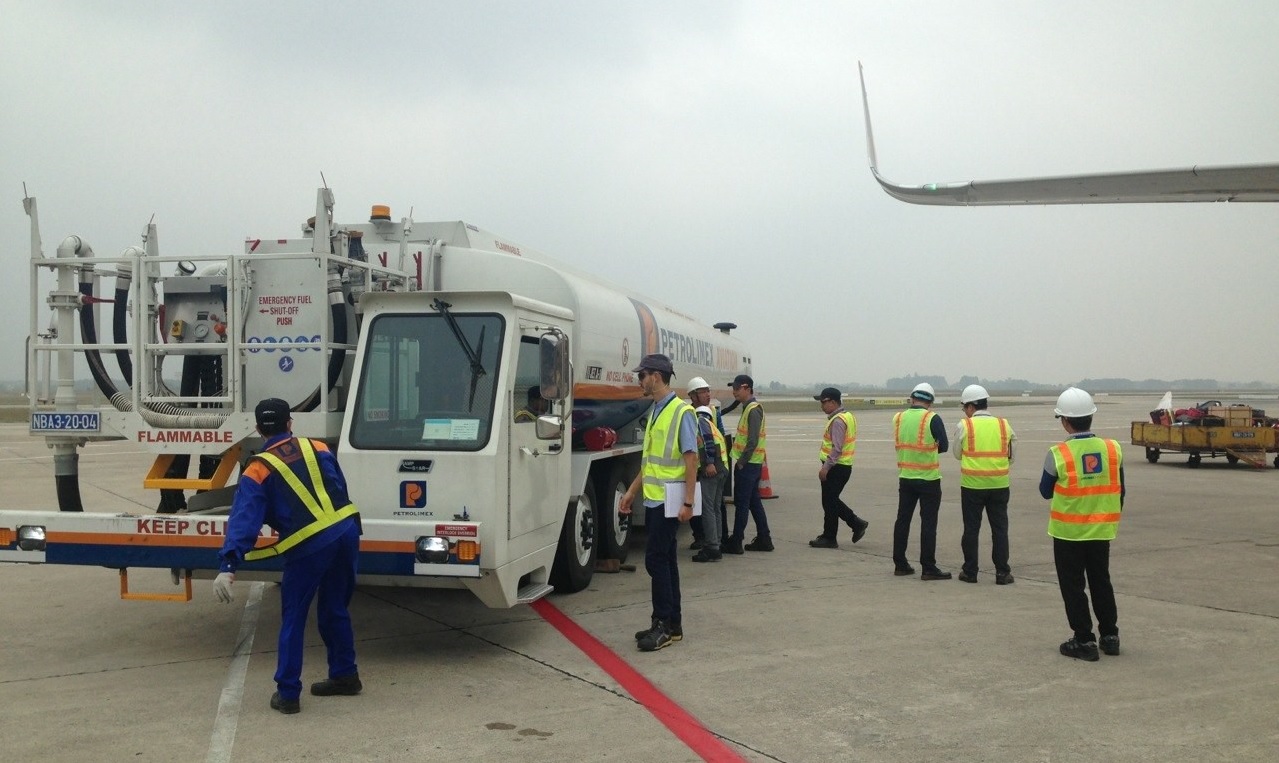 ATI specialists provide practical instruction at the Noi Bai Airport
Petrolimex Aviation General Director Pham Van Thanh expresses his thanks for the cooperation and assistance of ATI specialists, and requests trainees to show post-training practical outcomes
The Petrolimex Aviation leadership has always paid attention to training and re-training activities, especially in improved technical competence, ensuring aviation security and safety to meet international general standards applied for aviation fuel supply system. Enhancing service quality and attaching much importance to security and safety are the key target of Petrolimex Aviation to better serve customers – airlines – to go further.