On November 20, 2017 Director General of Vietnam National Petroleum Group (Group/Petrolimex) Pham Duc Thang signed and issued Decision 679/PLX-QD-TGD – which replaces Decision 438/PLX-QD-TGD dated August 18, 2017; accordingly, Petrolimex Board of Management member and Deputy Director General in charge of business area Tran Ngoc Nam will head the Steering Committee responsible for protecting Petrolimex brand (hereinafter referred to as "SC 679").
SC 679 is responsible for advising, planning, proposing to Petrolimex leaders measures to protect the corporate brand; direct and guide Petrolimex member units to inspect, supervise, detect and report violations in order to promptly handle them; inspect (periodically and/or unexpectedly) the protection of Petrolimex brand in the operation locality of the units; direct member units to coordinate with relevant authorities and communication bodies to take measures to preserve and protect the corporate brand strictly according to current law provisions.
Protecting corporate brand is a crucial task, therefore, the Head of SC 679 requested the Committee members to strengthen co-ordination, and underline individual role and responsibility (leaders, specialists) in performing their assigned tasks in order to soon implement effective measures to stop the alarming infringement of Petrolimex brand by non-Petrolimex petrol stations.
Additionally, SC 679 members should intensify field inspection to accurately understand the nature and extent of violations; based on which take proper actions to deal with specific cases and areas. Each member of the SC 679 must establish a work plan in the assigned area.
For Petrolimex staff specialised in protecting corporate brand in Petrolimex member units, the head of the SC 679 required to proactively, closely and promptly warn enterprises of infringing Petrolimex brand; report to and co-ordinate with the Group, State management bodies to deal with infringements in accordance with Decrees 67 & 99.
With the establishment of SC 679, Petrolimex is determined to establish the difference and transparency in petroleum business, successfully protect the well-known trademark recently recognised by Ministry of Science and Technology and International Trademark Association (INTA), contributing to further improve labour productivity of the petroleum retail sector.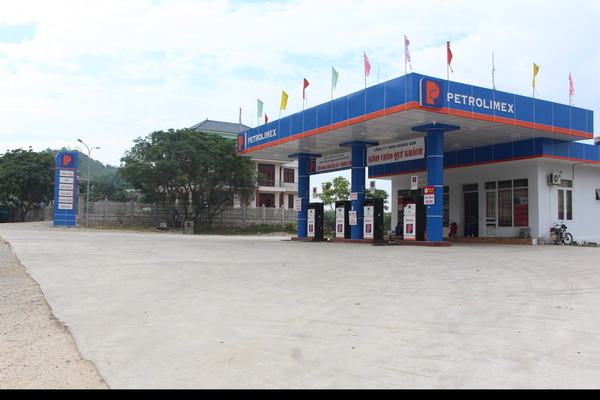 Hoang Son Construction & Transport Ltd. Co. based in Dong Dai Hamlet, Thuong Am Community in the northern province of Tuyen Quang's Son Duong Districtseriously infringes protected Petrolimex brand, Petrolimex Tuyen Quang has sent letter recommending a prompt dismantlement.