On August 25, 2017, the Vietnam National Petroleum Group (Group/Petrolimex) organised a ceremony to honour 26 eminent managers of northern petrol stations for their outstanding performance in 2016 and first half of 2017 at its headquarters on No 1 Kham Thien Street, Hanoi.
Petrolimex Board of Management and Deputy Director General Vu Ba Phu congratulates 26 best petrol station managers for their outstanding performance
Attending the ceremony were Head of the Ministry of Industry and Trade's Department Emulation and Commendation Nguyen Nhu Chinh, Petrolimex Board of Management member and Deputy Director General Vu Ba Phu, leaders and representatives of some functioning departments of the Group, and 26 best managers of petrol stations in the north from Petrolimex Hanoi, Petrolimex Hai Phong, Petrolimex Quang Ninh, Petrolimex Ha Bac, Petrolimex Thai Nguyen, Petrolimex Phu Tho, Petrolimex Nam Dinh, Petrolimex Thanh Hoa, Petrolimex Nghe An, Petrolimex Ha Tinh, Petrolimex Ha Son Binh, Petrolimex Dien Bien, Petrolimex Yen Bai, Petrolimex Thai Binh, Petrolimex Cao Bang, Petrolimex Tuyen Quang, Petrolimex Lao Cai, Petrolimex Lai Chau, Petrolimex Ha Giang, Petrolimex Quang Binh, and Petrolimex Quang Tri.
Petrolimex Board of Management member and Deputy General Director Vu Ba Phu congratulated and praised 26 petrol stations managers for their exceptionally excellent achievements. He expected them to continue contributing and maximising their capability, to be the elite and typical individuals to encourage labourers to follow suit and promote emulation movement in the whole Group.
Nguyen Thi Thanh Binh, manager of Petrolimex Quang Ninh's Petrol Station at No 52 Cao Thang which records average sales of 800cu.m/month, and retail productivity per head of 44.5cu.m/month - said: At present, competition in the petroleum sector is extremely fierce. Therefore, a petrol station manager must maximise sales opportunities as well as seriously implement solutions to best serve customers including Petrol station with 5S, A five-step selling process, and proper allocation of vehicles entering and leaving the petrol station; whilst promoting communications at the petrol station and effectively implementing the Company's and Group's "thank you" programmes such as "Petrolimex Golden Day" or programmes organised by the petrol station.
With the determination of all petrol station staff, Chu Van Minh, manager of Petrolimex Hanoi's Petrol Station No 85 - the petrol station with average sales of 1,815cu.m/month and retail productivity per head of 66.3cu.m/month - was convinced that the petrol station would continue upholding its capability to meet the expectations of the Petrolimex Hanoi's and the Group's leadership who have always cared for and encouraged the petrol station's operation.
Although many petrol stations do not have advantages to a commercial location, with their excellent leadership, brilliant business visibility and the ability to train and inspire others, managers of these petrol stations always have strong passion for moving forwards, and making their station to be a leading unit in their company. With such outstanding performance, 26 managers of petrol stations deserved to be honoured and presented Certificate of Merit by the Ministry of Industry and Trade.

An overview of the commendation ceremony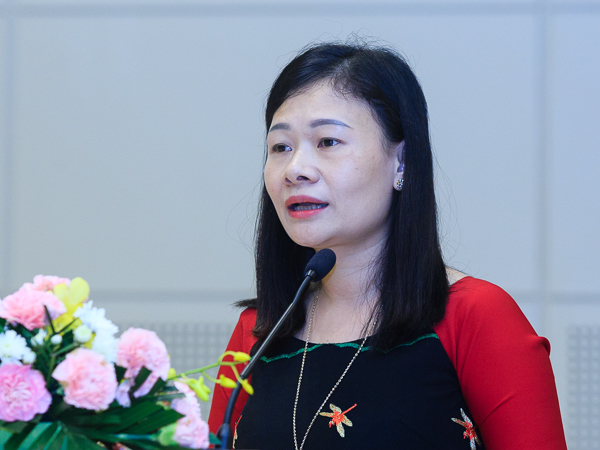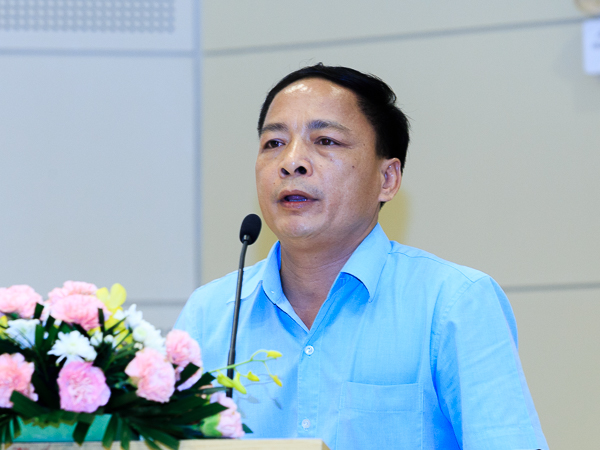 Head of Petrolimex Quang Ninh's Petrol Station No 52 Nguyen Thi Thanh Binh and head of Petrolimex Hanoi's Petrol Station No 85 Chu Van Minh state their opinion

On behalf of the Minister of Industry and Trade, head of the Department of Emulation and Commendation Nguyen Nhu Chinh and Petrolimex Board of Management member and Deputy General Director Vu Ba Phu present Certificates of Merit to high-performing petrol station managers

Today, 26 best managers of petrol stations will have chance to travel on a study tour to Japan to learn the Japanese spirit at the headquarters of JX Nippon Oil & Energy (Petrolimex's strategic partner) and at some JX's petrol stations